About this Event
Birungi's art class was a thoroughly enjoyable experience. It was creative and meditative. I went away feeling extremely happy.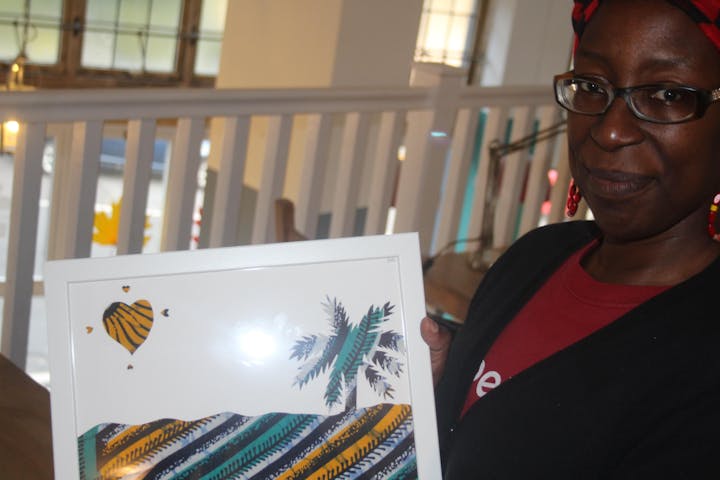 What you can expect from the Mindful African Art class
Are you looking for art class with an Afro-centric twist? Whether you are looking to brighten up your home, create a unique Christmas gift or practice mindfullness - this workshop can help you, whilst gaining a new skill. Join this intimate and relaxing workshop and leave with your own framed master piece using African textiles.
Paper cut artist, Birungi Kawooya will help you to develop your ideas so you can achieve your artistic vision. She will teach her unique paper cut and textile collage technique and provide you with one-to-one guidance along each step of the sketching and cutting process.
After focusing your mind for just two hours you will create an impactful and memorable paper cut and textile work of art.
For the afte work crowd, the workshop is also held on Monday 9 December, 6.30-9.30pm at Delfin English School London, 46-47 Bloomsbury Square, Holborn, London WC1A 2RA.