Sales Have Ended
Registrations are closed
We will run this class again soon. Please follow us to keep updated
Sales Have Ended
Registrations are closed
We will run this class again soon. Please follow us to keep updated
Nourish yourself, take time to relax, connect & release your inner creative. A gift class to gently support you during challenging times
About this event
At this online class, there's no dress code, bad hair is appreciated and those hankering for connection welcomed.
This is a drop in class, running in 3 week blocks. The same link will let you join for all 3 dates. Duration 1.15hrs
So what is Dotty Art?
It's all about relaxing, feeling good and enjoying yourself. It's a gentle mindful practice that helps relieve worries, stress and anxiety, aiding feelings of wellbeing. Dot mark making to create images is a primitive art form (probably fingers dots), that's deeply rooted in tribal cultures across the world from Europe to Australia to Africa and still used today
What will I do at this class?
After welcoming you and making sure everyone is ok with the technology, you'll be gently guided through an easy 5 minute meditation, this helps you to settle, giving yourself the space to turn off your busy mind, let go and connect with your inner creative genius. Yes, you do have one! You don't need to be artistic, it's all about getting into flow and we reckon you'll be delighted with your creations. Join in as many classes as you choose, no requirement to attend all 3, this is your practice at your pace.
The idea is not to think too much, your journey unfolds as you walkabout, without worry about the outcome. Just take one step and see where it takes you. Choose your favourite colours and let your inner creative guide you, as you lose yourself in the moment.
We'll explore colour and making shapes, dots and patterns. We will spend some time at the beginning with instruction and discussion then quieten until we share our efforts near the end of the session, (not compulsory).
Why take this class?
We welcome you and offer you a safe place for nurturing your intuitive process, this is both healing and beautiful.
You will leave with a new skills for relaxation, an uplifting sense of achievement, a quietened mind and an astonishing piece of upcycled art.
You don't need much to start with; something to dot on, a smooth stone, tin can, jar, wooden bowls, shell, offcuts of wood or thick card will do fine; some sort of medium like acrylic paint, poster paint, emulsion, paint pens, sharpies or felt pens; and tools for the paint like toothpicks, cotton buds, chop sticks, nail art tools or a pencil. Full instructions of what you will need come with your booking confirmation.
We look forward to welcoming you
EcoArt, a small charity supporting climate and social justice
https://www.facebook.com/EcoArtCharity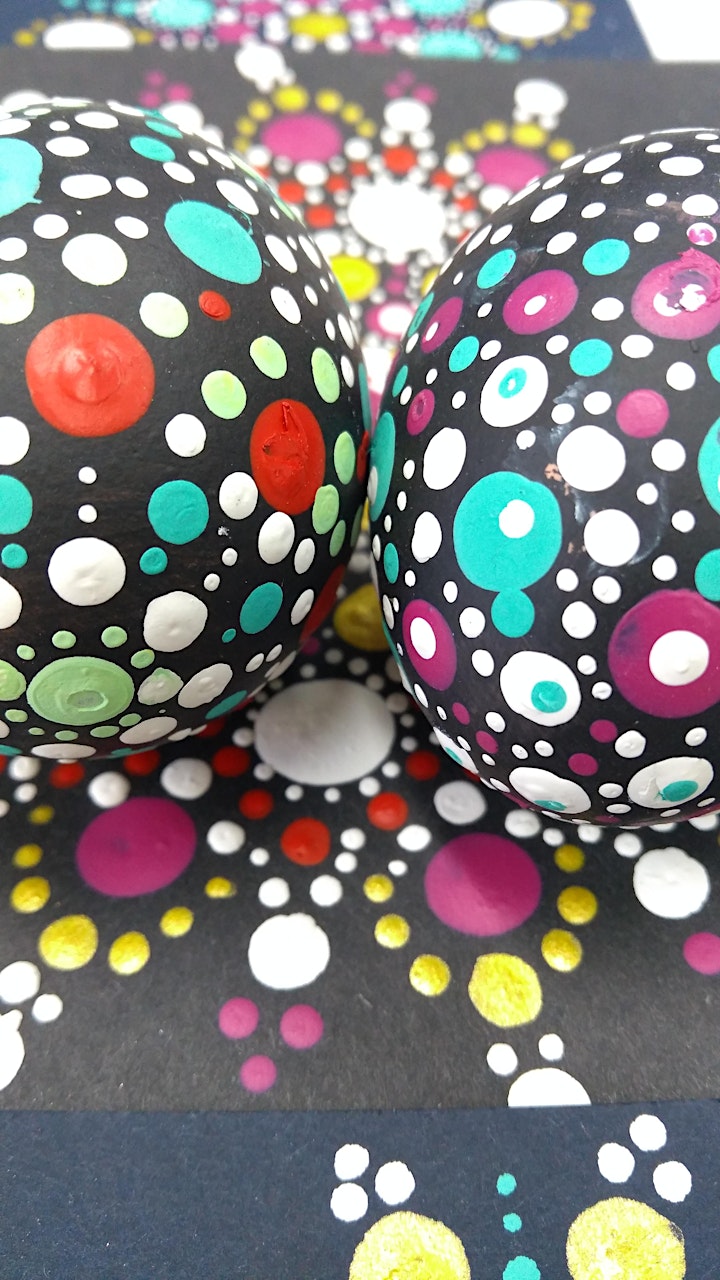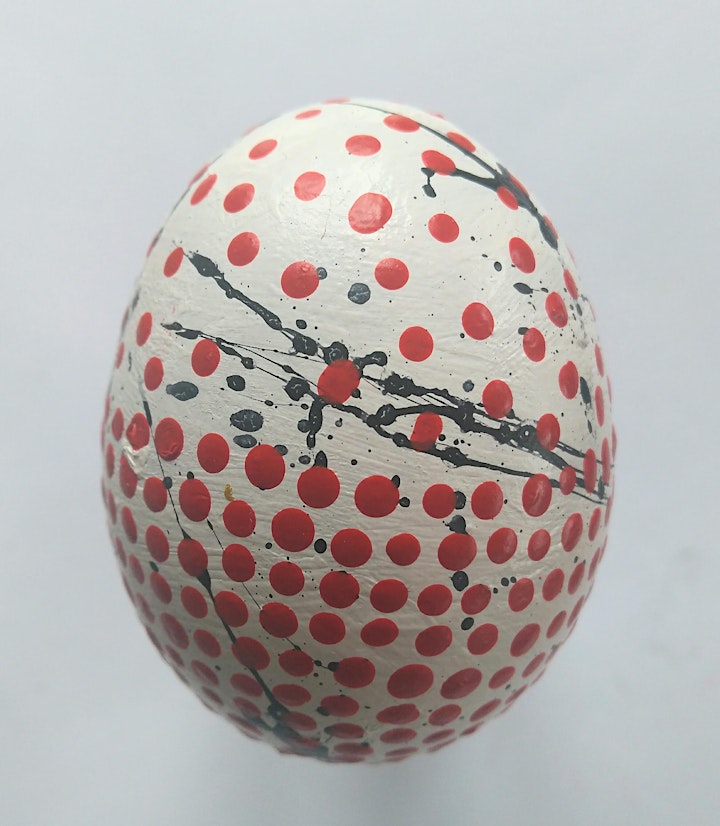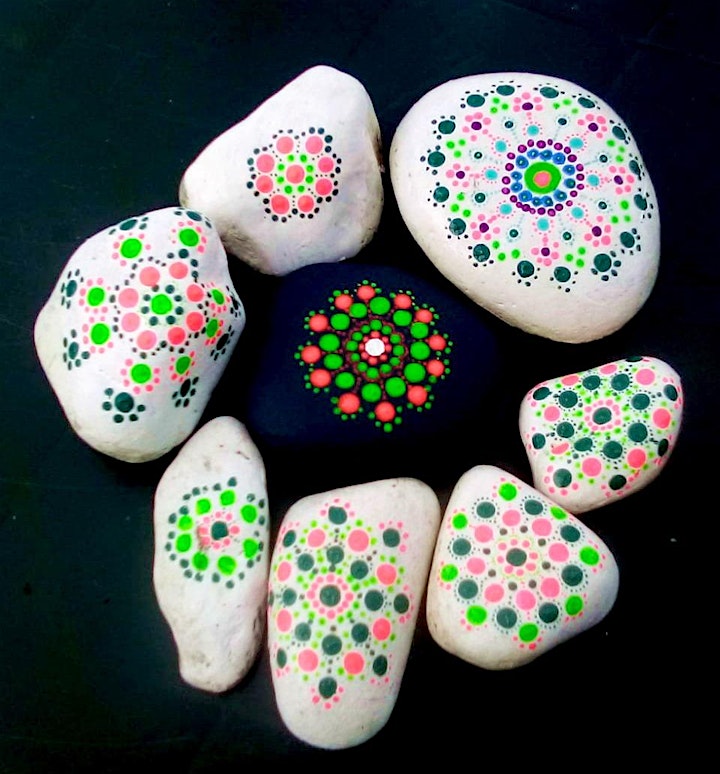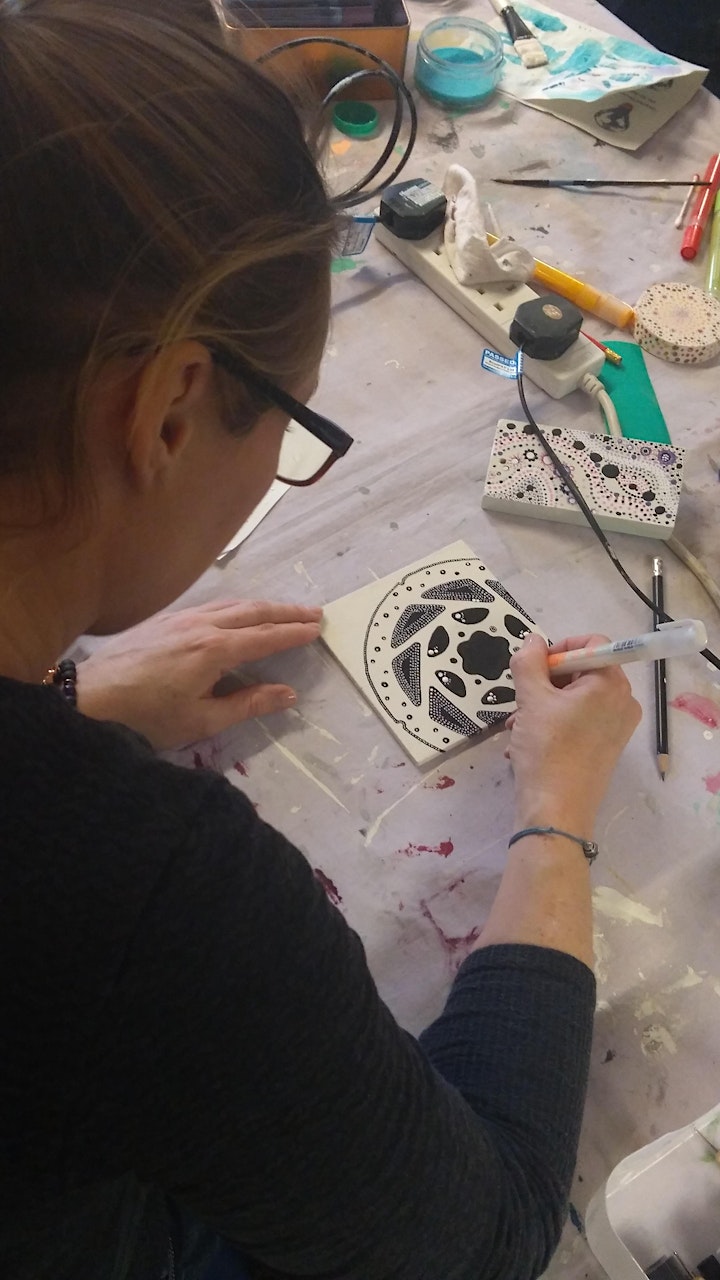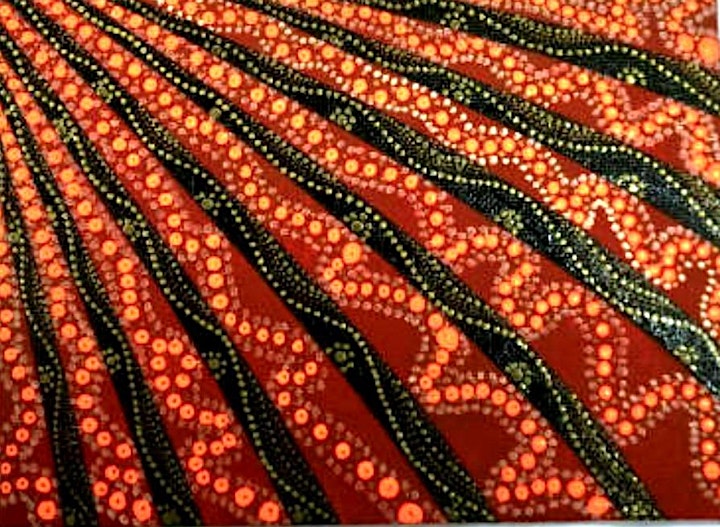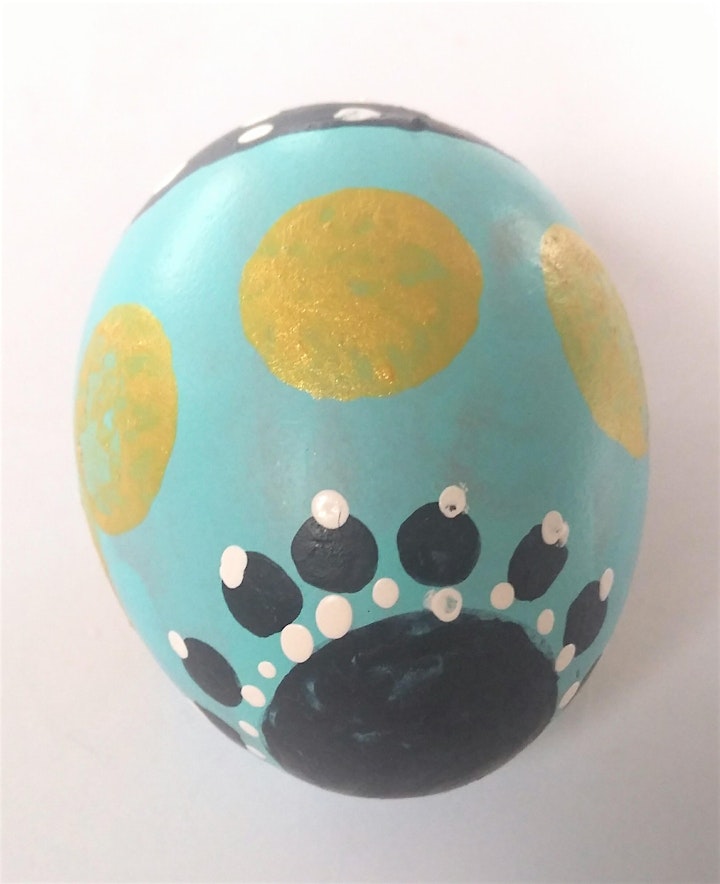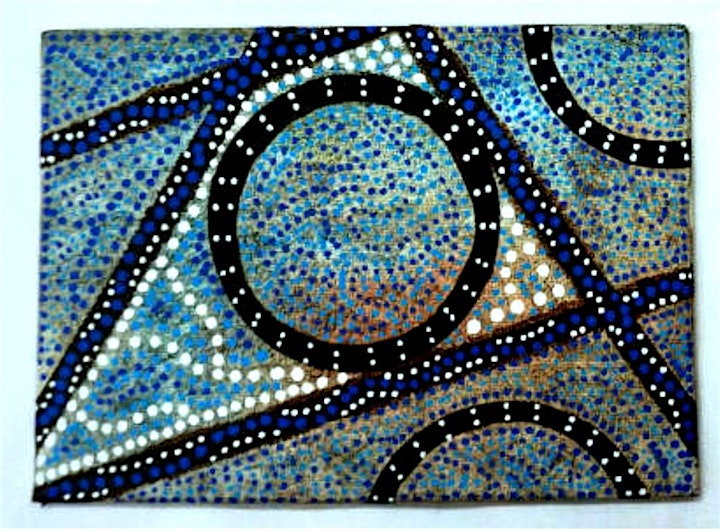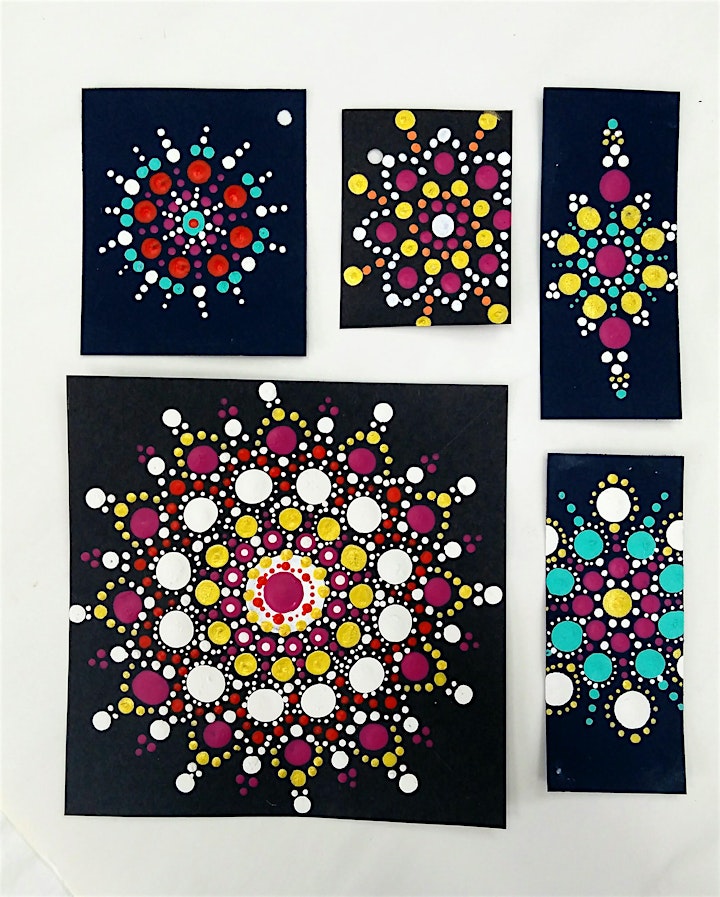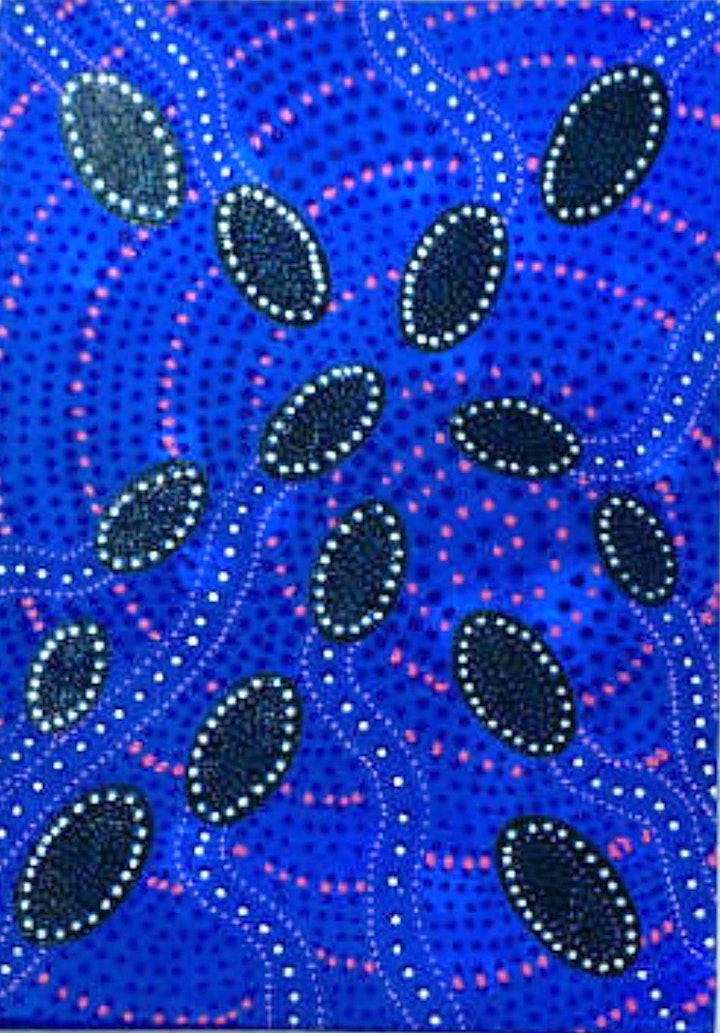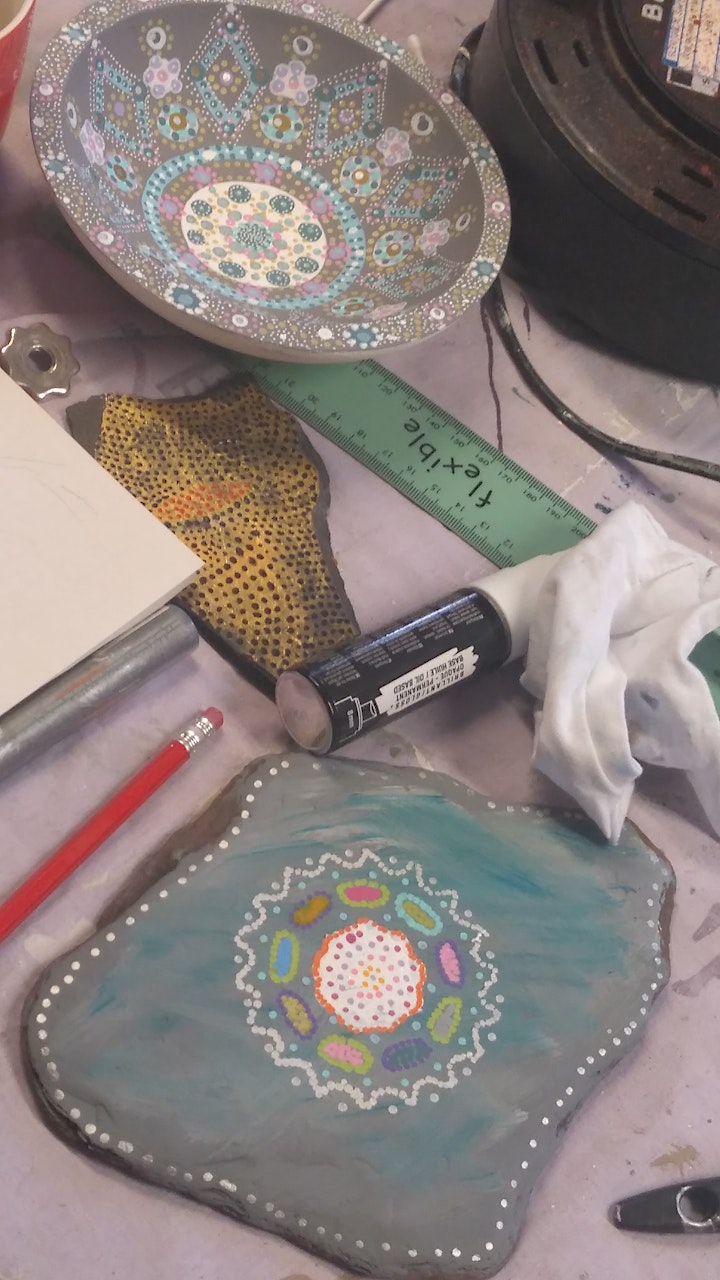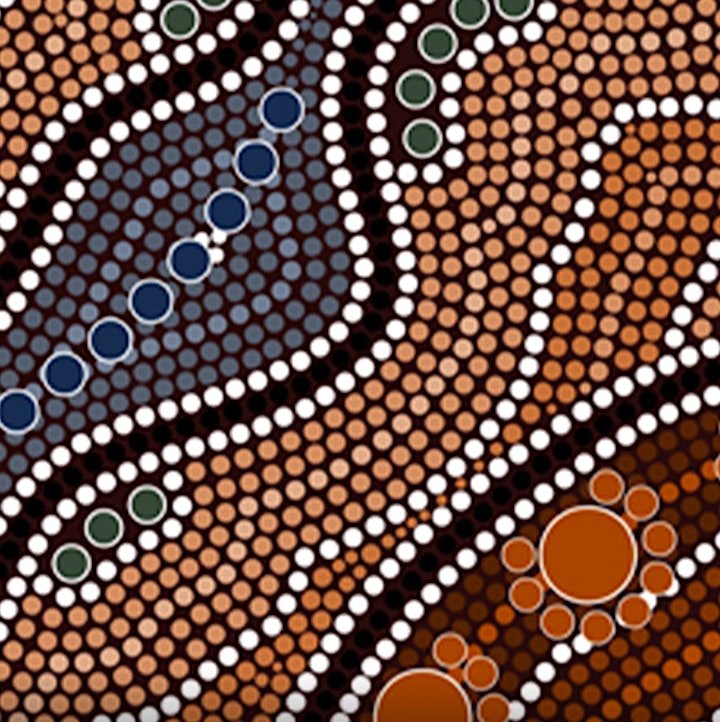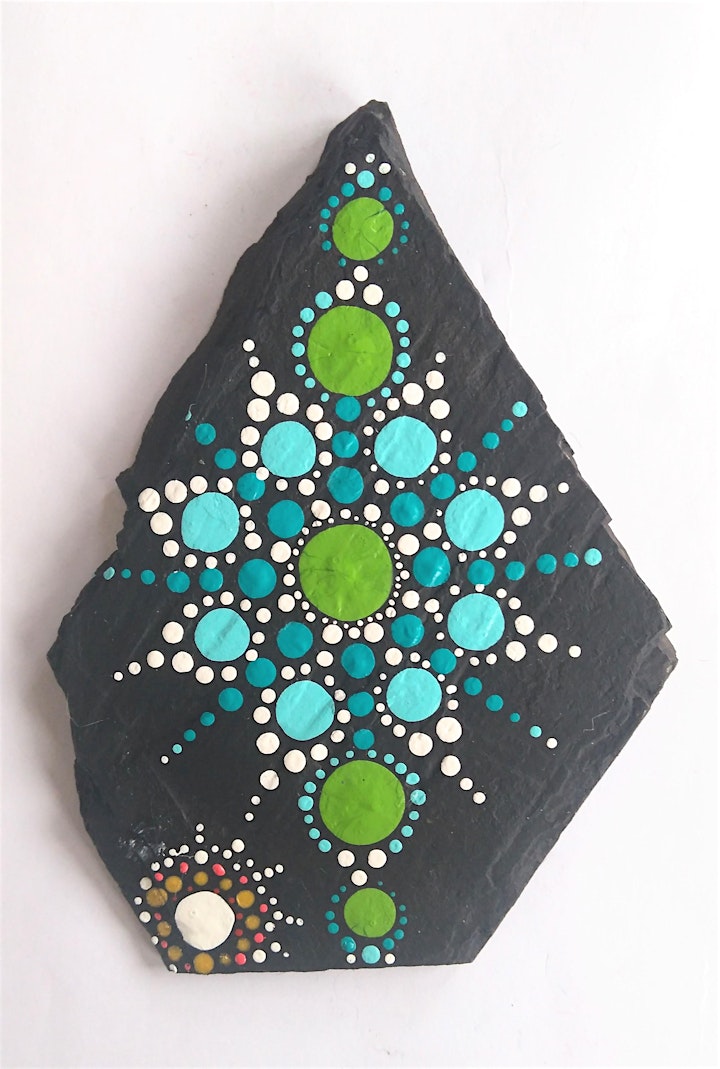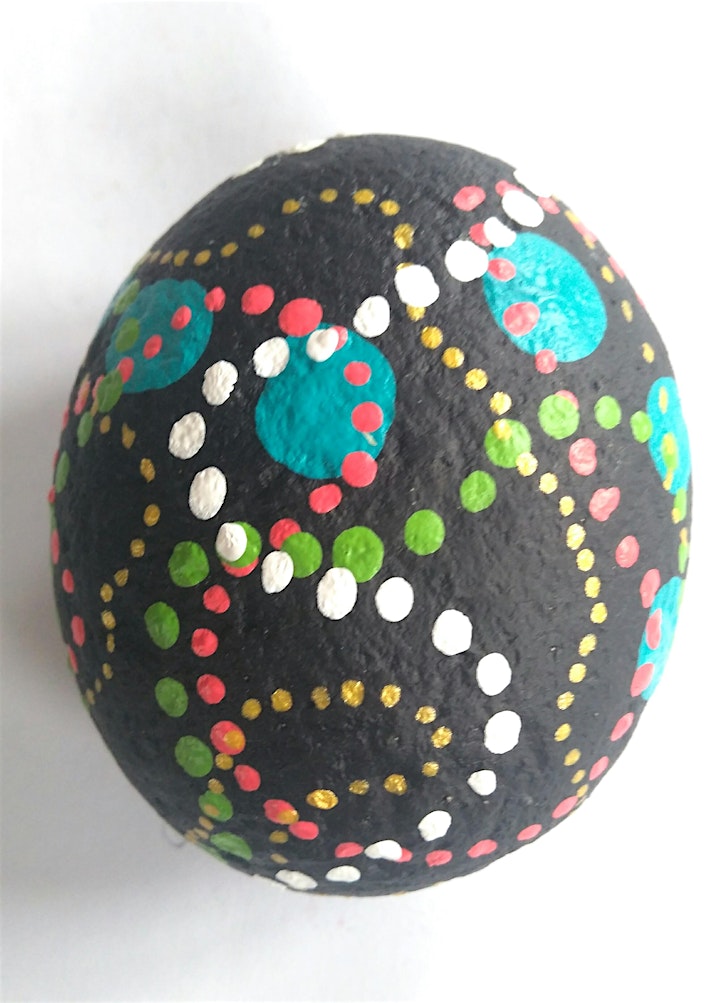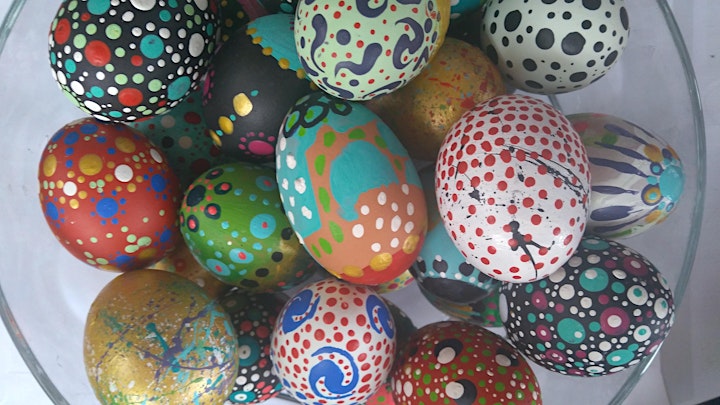 Organiser of Mindful Dotty Art for Wellbeing, Connection and Creativity Boost
EcoArt is a Charity helping You to take Action on Climate Change by getting Creative. 
We love upcycling, zero waste and making eco alternatives to everyday  items.
If you'd like to develop a more sustainable lifestyle, learn to upcycle, access skill sharing opportunities with our Zero Waste Makers group or repair and refashion clothing with Aunty Fashionista, then you've come to the right place. We salute you!