Description
Do you frequently eat on the go, in a rush between meetings, or in front of a computer screen or TV?
Many of us invest a lot of time and energy into figuring out WHAT to eat, but do we pay enough attention to HOW we eat?
In this Mindful Eating workshop you'll learn the importance of slowing down, reconnecting with your body and engaging all your senses when eating. Discover how mindful eating can improve your health and wellbeing and contribute to:
- weight loss
- improved digestion and nutrient absorption
- stress reduction
- a healthier relationship with food
... as well as a more pleasant eating experience!
What to expect?
The workshop will include practical exercises and lots of tips for you to take away. There won't be a full meal served, but there will be some delicious tapas style food for you to try during the exercises, so have a light lunch on the day of the workshop and come feeling slightly hungry!
The workshop takes place at The Willow, a truly unique restaurant in southwest London where real food is prepared with seasonal, locally sourced ingredients, using cooking methods which ensure that high nutritional value is preserved.
PRICE
£20 per person (+ Eventbrite booking fee)
The price includes the workshop and tapas style food served for the mindful eating exercises.
ABOUT ANNA DESOGUS
Anna is a health coach based in Wimbledon who is passionate about helping people improve their diets and lifestyles to boost health, fitness and well-being. She doesn't advise any one specific type of diet as she believe that there is no one-size-fits-all solution.
As a health coach Anna focuses on supporting her clients in getting to the root causes of the problem, so that lasting and sustainable behaviour change can take place. She mainly works with people who want to address issues related to weight, energy levels and overall fitness. Anna is also a running coach who leads group sessions as well as 1to1 training programmes.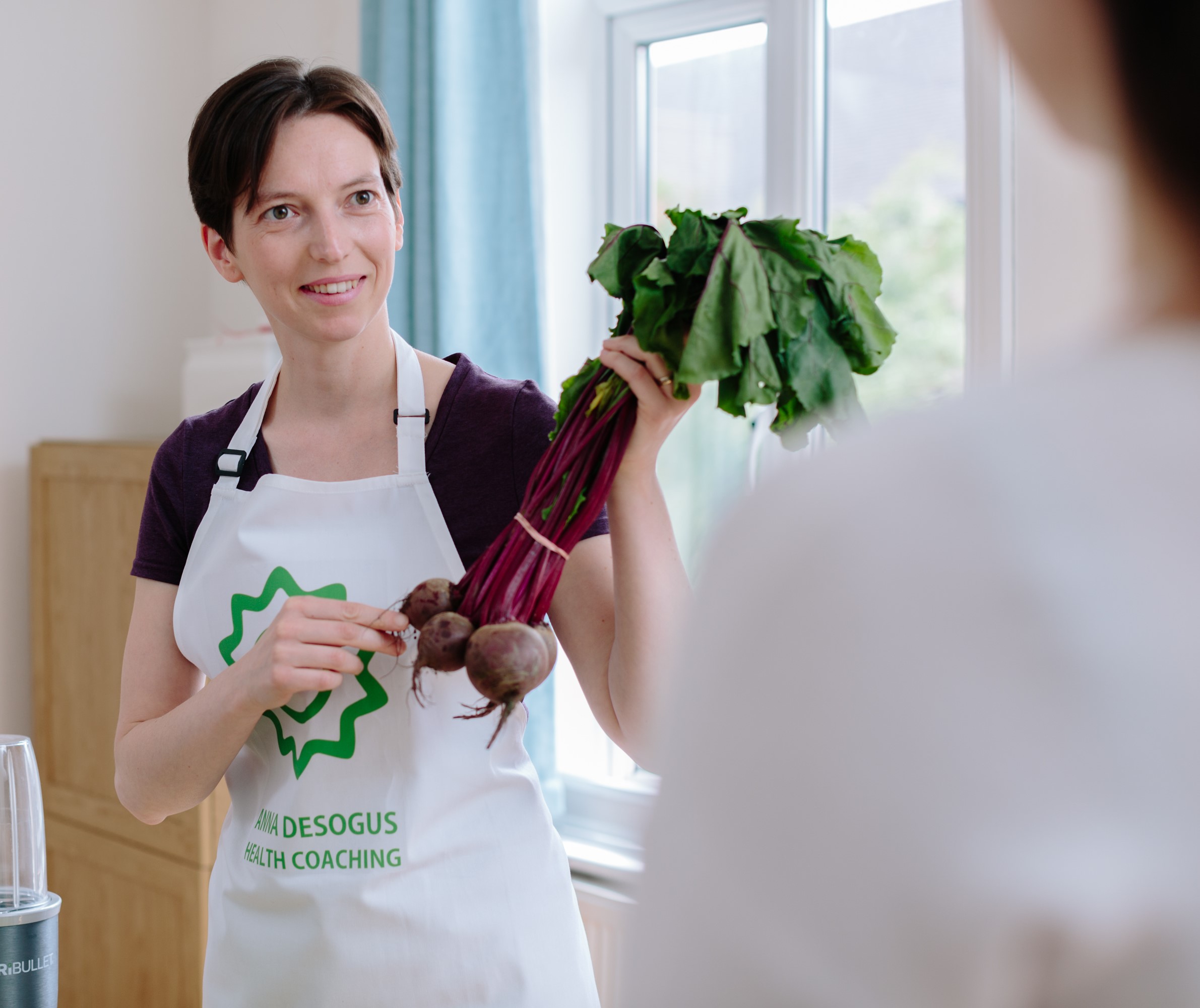 Find out more about Anna, please visit www.annadesogus.com