Sales Have Ended
Ticket sales have ended
Online ticket sales for the Mindful living Show are now closed. Please visit our website for further information on availability and the ability to purchase tickets on the day. www.mindfullivingshow.com
Sales Have Ended
Ticket sales have ended
Online ticket sales for the Mindful living Show are now closed. Please visit our website for further information on availability and the ability to purchase tickets on the day. www.mindfullivingshow.com
Description
'Inspired' … 'Reflection time' … 'Optimism' … 'Energy' ... 'Gentleness' … 'Openess'
… Just some of the words that visitors have used to sum up their experience at The Mindful Living Show.
A unique opportunity to reflect, experience and learn more about mindfulness, meditation and sleep.
Just imagine how much knowledge and insight you could gain from over 150 seminars and experiential sessions, in dedicated workshop rooms – covering wide-reaching health and wellbeing subjects from mindful movement to creativity, from sleep issues to mental health, from empowerment to creativity, from spiritual insight to self-compassion, from relationships to parenting, from waking up well to mindful nutrition - from leaders in the world of health and wellbeing.
As the largest event in the country dedicated to mindfulness, meditation and sleep the speaker programme is second to none.
Hear from comedian and committed meditator Russell Brand, world-renowned teacher Sharon Salzberg, TV Personality, Author & Astrologer Russell Grant; Vidyamala Burch - Teacher, Author and Co-Founder of Breathworks, Head of Wellbeing and Sustainable Learning at Google Ruchika Sikri and renowned sleep experts Dr Nerina Ramlakhan and Dr Chris Idzikowski.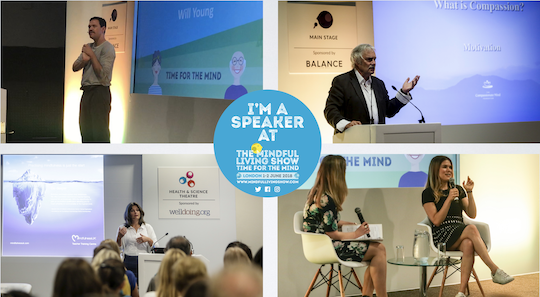 But, the event offers something much deeper than simply
learning…
… A 'connectedness' - a coming together as a group with warm, friendly, kind individuals - a feeling of acceptance and compassion that is quite unlike any other festival, show or event. Many people together, but still a feeling of peace, reflection and tranquility.
That may be as a result of the calming music drifting throughout the atrium, the attraction of the beautiful, abundant flowers dotted around the exhibition, the scent of sensuous aromatherapy oils, the group meditations taking place all around....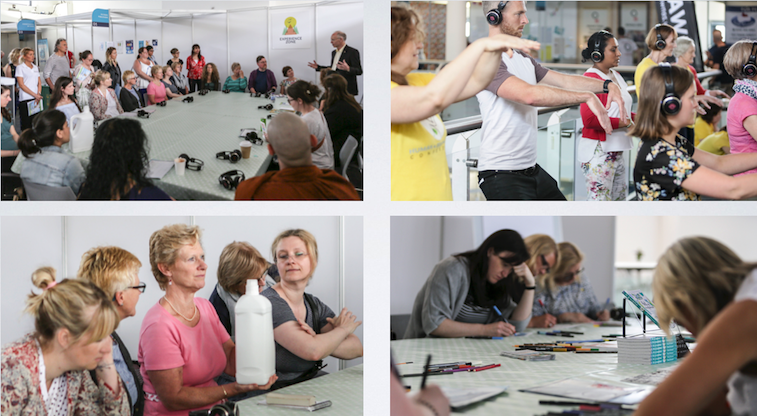 Experiential, inspirational, creative, physical and something for all ages
And then, there are the features. The Creative Calm Space offers explorations for nimble fingers and imaginative minds, try your hand at mindful activities such as mindful art or calligraphy that push your creativity. Focus on your breath and your physical being in The Active Meditation Space, which offers tai chi, yoga and mindful walking. And our Taster Zone gives you the opportunity to enjoy group meditation and hands-on activities with our exhibitors.
Our newest feature 'Mindful Minis' offers families the opportunity to explore mindfulness for the young, bringing parents and children together in practical sessions where benefits can be explored, and different approaches examined and tested. Take a guided mindful walk around the exhibition with your children, practice mindful creative activities together and learn techniques designed to support young minds.
If time out is what you need to explore and reflect on the learnings from the experts, the Quiet Space offers peace and solitude - a simple, tranquil area away from the main event … just sit, absorb the atmosphere and focus on the breath.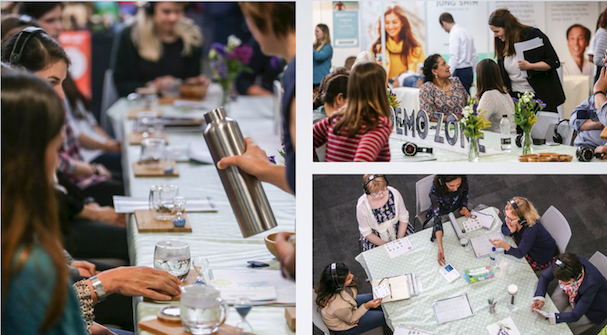 Stop for a moment and browse
Why not enhance your experience and enjoyment of the day by browsing some of the beautiful and uplifting stands throughout the show?
Exhibitors offer an array of experiences and hands-on demonstrations in our peaceful Zen Market, where you can examine hand-crafted jewellery, try out gorgeous beauty, aromatherapy and sleep products, find out more about retreats, meditation schools and courses, get creative with crafts and stationary or lose yourself in a wonderful range of items designed to help with mindful living and sleep.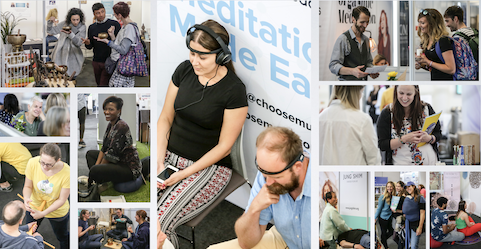 A unique day out
If the idea of one (or two) days away from daily life, connecting with others, developing relationships, meditating in groups, sharing ideas and immersing yourself in the moment appeals to you - we would be delighted to welcome you to our show.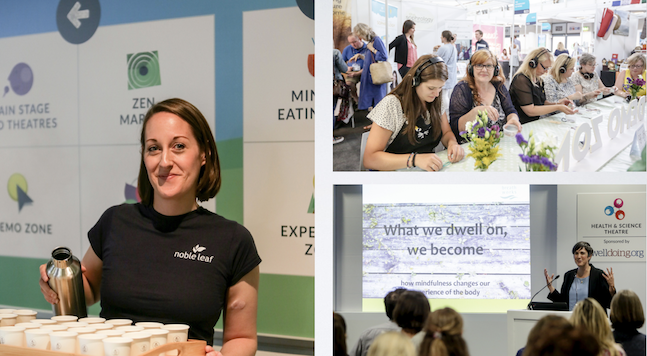 New for 2019!
The event will run alongside 'The Sleep Show' offering visitors the chance to learn more about good sleep for a healthier and happier life. Tickets will give you access to both shows and all seminars at both events.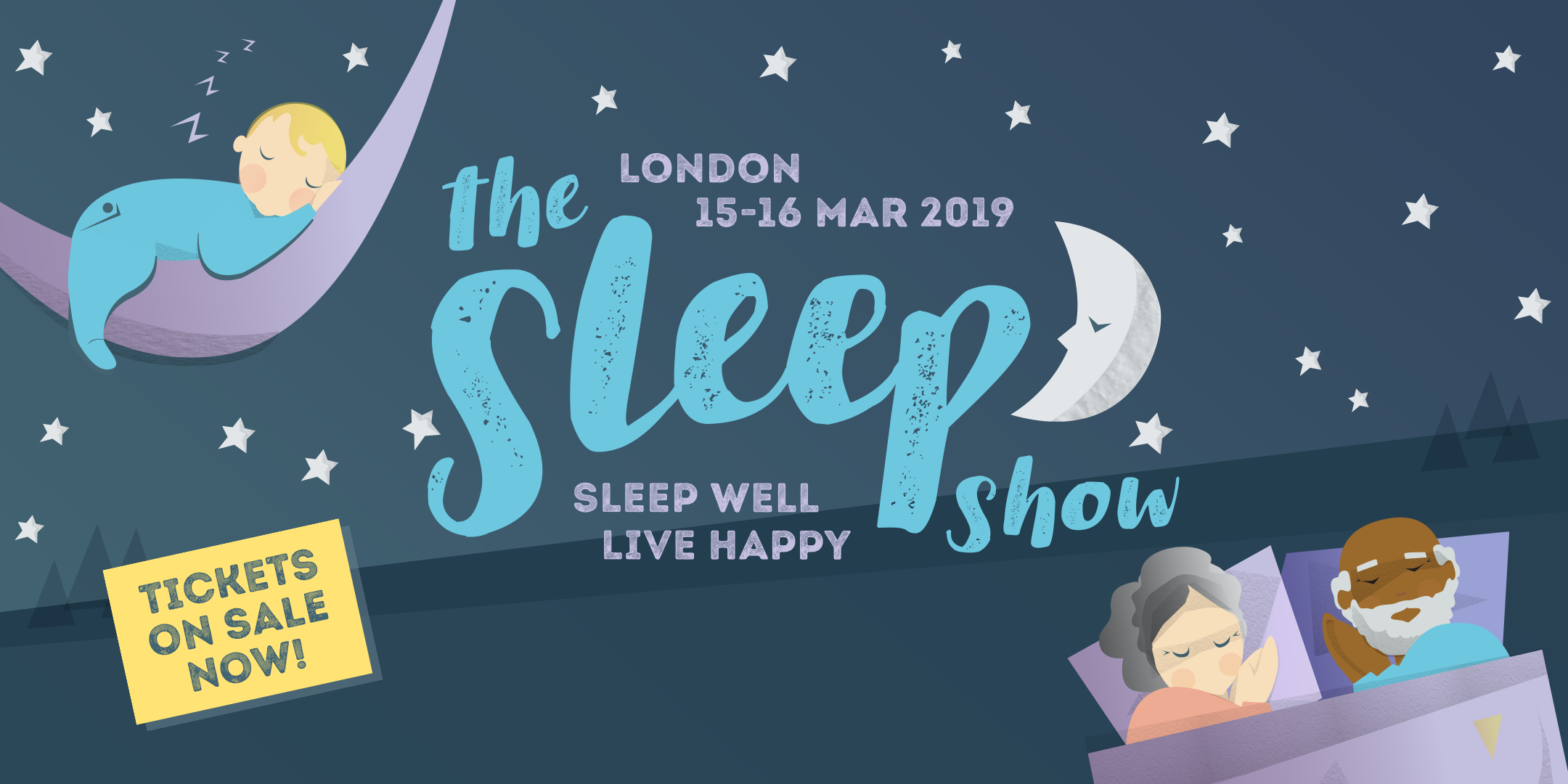 Sign up to our newsletter or visit our websites for more updates and information: www.mindfullivingshow.com - www.thesleepshow.com or Watch our video for an overview of the show.
Time for the mind.
Please note: children are welcome at The Mindful Living Show and there will be a range of appropriate sessions for children in the Mindful Minis and Creative Calm features. However, to preserve the calm atmosphere and due to the nature of the content within the theatres, these spaces are reserved for adults and children aged 12+ only.
Organiser of Mindful Living Show - London March 2019