Description
The Mindful Living Show offers a unique opportunity to learn more about mindfulness and meditation. With exclusive content for both beginners and experienced practitioners, the event looks at how mindfulness can benefit your life and health through live practice, study, fun and relaxation.
On 2nd-3rd February 2018 this new Manchester event will bring you the opportunity to join others in contemplation of the year ahead, leading visitors through scientific evidence, practical meditation techniques, thought provoking talks and inspiring interactive features.
The ticket price includes free access to a unique programme of seminars, practice sessions and workshops from over 70 experts including James Baraz (live from Spirit Rock), Vidymala Burch (Breathworks), Richard Burnett (Mindfulness in Schools Project), Tim Duerden, Markus Greenwood, Neil Seligman, Katie Sheen and Jamie Bristow, plus a host of other leaders offer you knowledge and advice in developing your practice.
The event will bring peace into the heart of Manchester through its relaxing and inspirational feature areas, including:
• Zen Market Garden - relaxing and uplifting products and partners
• Experience Zone - interactive creativity & physical fun
• Demo Zone - meditative experiences from our exhibitors
• Quiet Space – for Guided meditations and calm
This unique event will allow you to network and meet others in this community, pick up tips from the experts, further your practice or simply be introduced to the art of meditation and all it has to offer our health and well being.
Sign up to our newsletter or visit our website for more updates and information: www.mindfullivingshow.com.
Time for the mind.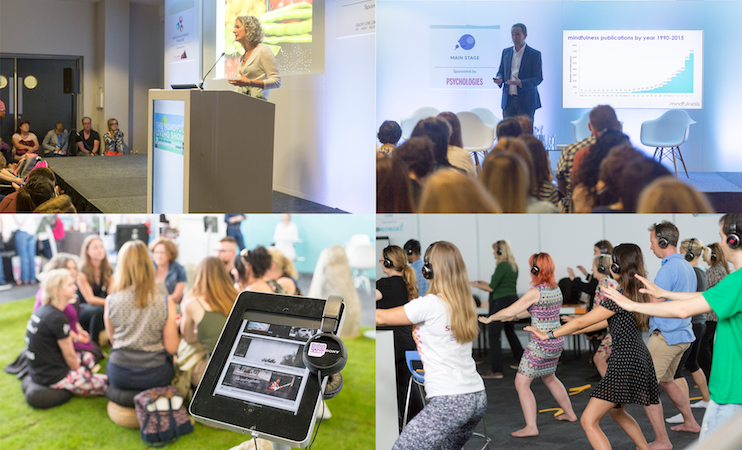 Date and Time
Location
Refund Policy