Description
Mindful Manager: An Evening of Inspiration hosted by Spiritual Author Christoph Spiessens
After 15 editions in Manchester, Mindful Manager is coming to London!
Are you into Mindfulness, spirituality and holistic personal development?
Then join us for an evening of inspiration and networking with like-minded people!
"Very informative event. Great listening to others. Christoph really makes you think."
Always in the frontline absorbing energy from clients and colleagues, under significant pressure to drive change within an organisation, or trying to establish our own work/life balance... Times can get stressful for leaders.
What makes it worse is the (often self-imposed) pressure that we have to be "the perfect role model" and somehow be masters at handling change, anxiety, and uncertainty. Yet we are human beings too and need to look after our own mental wellbeing if we want to lead the way for others.
That's why I invite you to join me for the London edition of Mindful Manager on Thursday 19 September!
"It was amazing to see what happens when we're given the opportunity to open up and share our feelings outside of a formal structure. All sorts of really interesting insights emerged."
No slide decks, no training models, no graphs. Just a safe space for participants to decompress, recharge and network with like-minded conscious leaders.
I will host an inspirational talk and after that, there's plenty of time for Q&A in open-forum style. Nothing is off-limits; the challenges of wholehearted leadership, life purpose, the soul journey, anxiety, impostor syndrome, loneliness, relationships, …
I'm looking forward to sharing coaching energy to help you resolve personal and professional challenges and create more headspace in a uniquely refreshing way.
Whether you have a specific question or just want to come along to recharge your batteries and network… Mindful Manager is the inspirational event for you (and of course non-managers are also welcome!)
It's OK to put yourself first… You can't pour from an empty cup.
Energy Always,
Christoph
More feedback from previous Mindful Manager participants:
"It was an open discussion, there was no agenda, no business objectives. We let the conversation and energy flow where it wanted to go. It filled my soul. Thank you so much for your amazing work and energy."
"Thank you, Christoph. Great session, definitely learned something and a will to act. By giving & receiving I feel more energised. Catch you next time."
"I always take away so much from these sessions."
"It was lovely to see you in person today at the Mindful Manager meet up. I found it very insightful and I am truly grateful to have had the chance to listen to and meet like-minded people."
"Great session! Thank you, Christoph, for Mindful Manager. Very inspired and insightful."
"Thank you so much for the space this evening. Feeling much lighter and more balanced!"
"Hi Chris, just wanted to say thank you for the event - it was nice and great to meet interesting people. And as always very comfortable to be around you."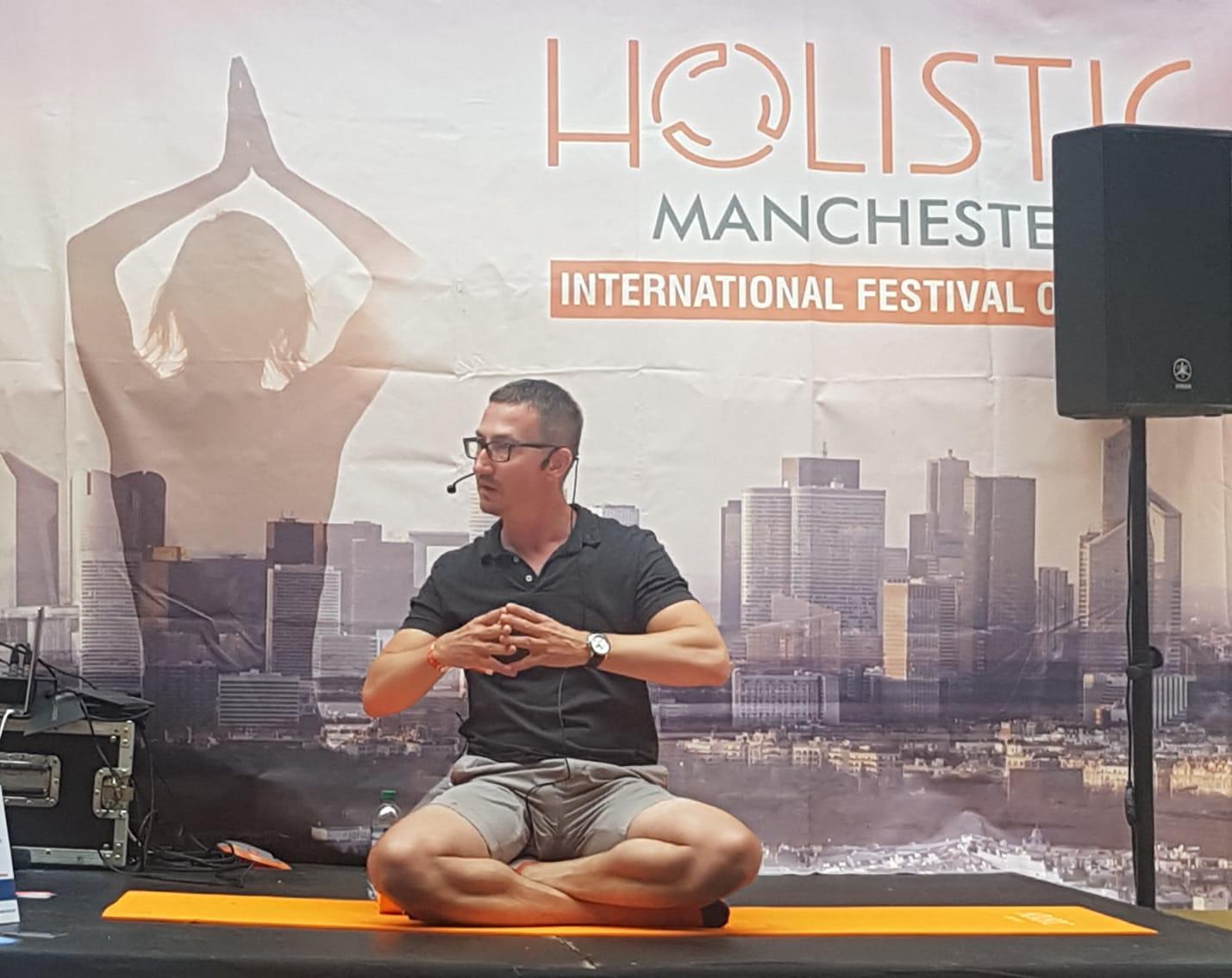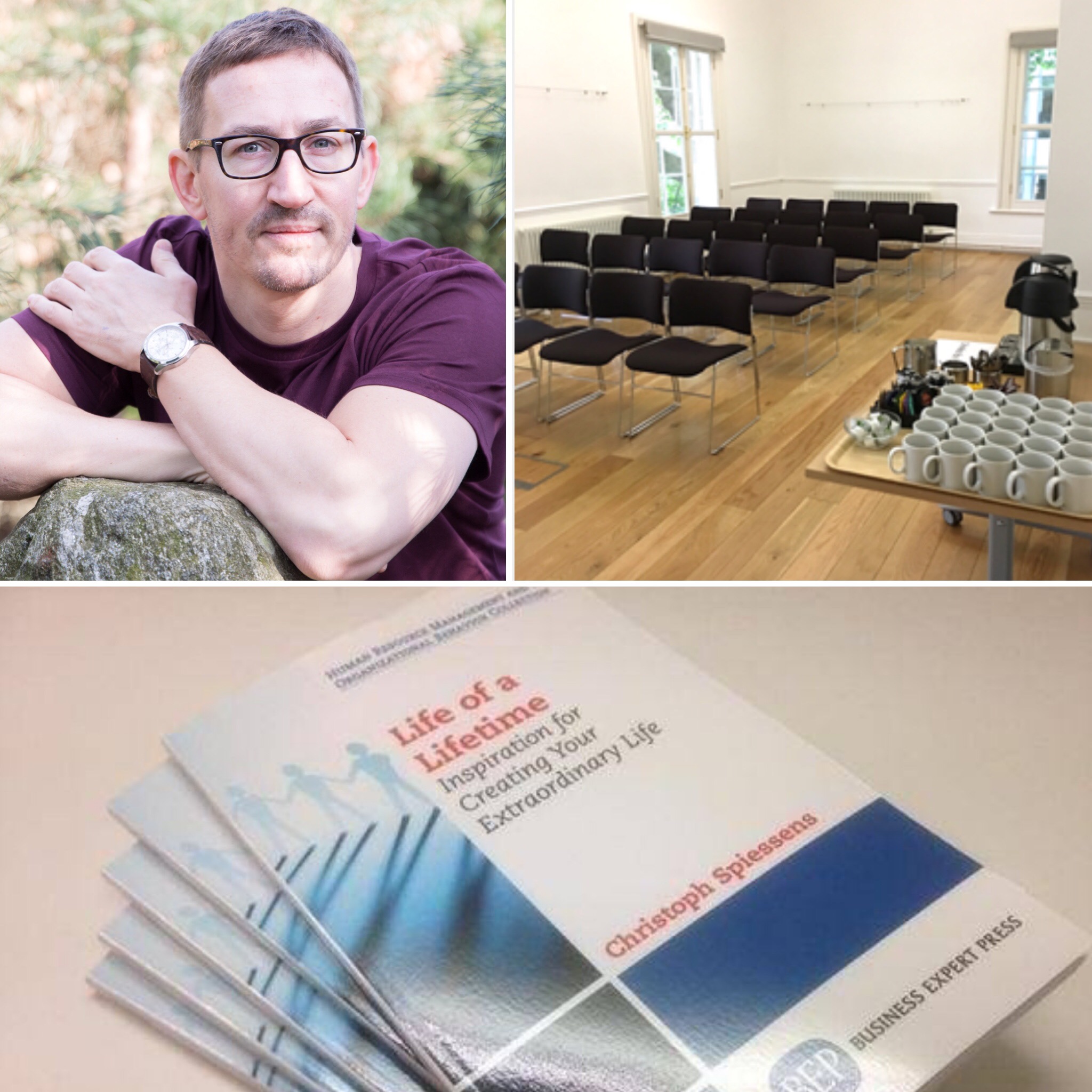 Organiser of Mindful Manager (London edition)
Christoph Spiessens is a published author and mindfulness guide. His consultancy is an Open Awards recognised Training Centre and his motivational book "Life of a Lifetime" is published by Business Expert Press, NY.
All info: 0788 407 68 93  | www.ChristophSpiessens.com
(*) Disclaimer: Christoph Spiessens is a Certified Coach and experienced Learning & Development Professional. He is not a licensed psychologist or health care professional and his website content (articles, videos, podcasts, etc.) and coaching services (including workshops, talks, seminars and interviews) do not replace the care of psychologists or other healthcare professionals. Christoph Spiessens will at all times exercise his best professional efforts, skills and care. However, results are not guaranteed. The information contained within the website, coaching services or workshops, is not a substitute for professional advice such as that given by a medical doctor, psychiatrist, or counsellor. The information provided by Christoph Spiessens does not constitute legal or professional advice, nor does it intend to do so. All content is expressed in good faith for general guidance, and no liability can be accepted for loss or expense incurred as a result of relying in particular circumstances on statements made on the website or during interactions with Christoph Spiessens. Under no circumstances can you hold Christoph Spiessens liable for any actions that you take as a result of participating in coaching or workshops with Christoph Spiessens. Refunds: Please contact Christoph to discuss your refund request: Connect@ChristophSpiessens.com or 0788 407 68 93. Thank you.