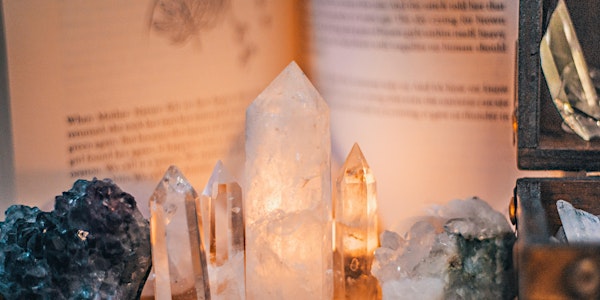 Mindful Reiki with Nicole
Mindful Reiki with Nicole - FREE Distant Healing
About this event
Hello everyone,
From 8th December - 12th December I will be running FREE (distant) Mindful Reiki sessions. All you have to do is request a ticket and I will be in touch to arrange a suitable time, date and answer any question you may have (places will be on a first come first serve basis) each session will be run on a one to one basis.
Each session will be 60 mins long - (Consultation at the start will take around 15 mins)
During the Reiki session I will work with your chakras focusing on bringing harmony and balance by restoring emotional function and overall wellbeing.
Reiki is an energy healing process which originates from Japan and was brought to the west in the 1930's. Reiki works with such a high vibrational energy that it can flow over and through anything, including solid matter. This enables it work holistically from a distance.
Sessions will be held over Zoom and all you need to do is show up and have a comfortable place to lay down where I can see you. Many people fall asleep during the sessions so please don't worry if you do, when receiving Reiki I have done that many times. This is your body's way of telling you that you need rest.
Please note you remain fully clothed during Reiki Sessions.
You can check out more information about Reiki Healing here. (https://soundssustainable.com/why-i-love-reiki-and-the-healing-benefits/)
Look forward to hearing from you.
Love Nicole X