Sales Have Ended
Ticket sales have ended
Sorry sales have now finished -Please contact us directly to see if there is the possibility of more space.
Event Information
Refund Policy
Refunds up to 1 day before event
Eventbrite's fee is nonrefundable.
Sales Have Ended
Ticket sales have ended
Sorry sales have now finished -Please contact us directly to see if there is the possibility of more space.
About this Event
Our 8 week mindfulness course is spread over 8 sessions which take place on a Wednesday evening 7-830 (via zoom)
September - 23rd 30th
October - 7th 14th 21st 28th
November - 4th 11th
First, it's helpful to become familiar with the meaning of mindfulness, as well as how it relates to meditation. Mindfulness is the quality of being present and fully engaged with whatever we're doing at the moment — free from distraction or judgment, and aware of our thoughts and feelings without getting caught up in them. We train in this moment-to-moment awareness through meditation, allowing us to build the skill of mindfulness so that we can then apply it to everyday life. In teaching the mind to be present, we are teaching ourselves to be live more mindfully — in the present, taking a breath, not beholden to reactive thoughts and feelings — which is particularly helpful when faced with challenging circumstances or difficult situations.
8 WEEK PROGRAMME
The Mindfulness 8 week programme is a fusion of key elements from Mindfulness Based Stress Reduction and Mindfulness Based Cognitive Therapy. These are evidence-based programmes developed to combat stress, anxiety, re-occurring depression and much more. What is mindfulness ?
The Mindfulness 8 week programme includes
A detailed individual assessment: every participant receives an individual detailed assessment, carried out through informal discussion over the phone.
8 x Group mindfulness sessions lasting up to 2 hours
An eight weeks teaching and support programme
Dedicated audio recordings for participants to listen to between sessions
Access to the trainer between sessions for the duration of the course
WHAT DOES THE 8 WEEKS LOOK LIKE ?
Week 1: Waking up from automatic pilot (mindful breathing + mindful eating)
Week 2: Awareness of our bodies (body scan + walking meditation + the breathing space)
Week 3: Focus of the body (mindful movement + breath and body)
Week 4: Choosing your reaction (mindful walking + sounds and feelings + negative thoughts practices)
Week 5: Being with what is difficult (exploring difficulty meditation + 3 step breathing space)
Week 6: Making meaning out of thoughts and feelings (visualization + sitting full sequence + resilience and mindfulness)
Week 7: Accepting silent space (The lake meditation + doing something pleasant + nourishing activities)
Week 8: Love and compassion (Loving kindness meditation + body scan + staying mindful)
The answer is yes there is homework although the word homework is daunting this is all part of an improved you so the more practice you get in the better. Home work will consist of daily meditations, readings and keeping a journal of thoughts.
We suggest around 30 mins practice per day.
Homework is not mandatory and we will not check it, the choice is yours.
Mindfulness by Jasper offers a fusion of mindfulness based approaches including evidence based, Mindfulness Based Stress Reduction (MBSR) and Mindfulness Based Cognitive Therapy (MBCT). The latter, developed by Dr Mark Williams and colleagues of the University of Oxford and the Oxford Mindfulness Centre, offers a breakthrough in the clinical treatment of depression, anxiety and emotional trauma and is recommended by 'NICE' as a treatment of choice for depression.
Jon Kabat-Zinn (1990) described seven attitudinal qualities that underpin Mindfulness practice, which are both the stance we bring to the practice and a consequence of it. He later added two more. These qualities are brought to the heart of the interaction between teacher and participant in a mindfulness session. The qualities are listed below:
Non-judging
Patience
Beginner's mind
Trust
Non-striving
Acceptance
Letting go
+
Generosity
Gratitude
Our 8 week programme offers enormous, evidence based, benefits. The methodologies we use have been subject to rigorous scientific research. We can therefore confidently state that our mindfulness training:
enhances focus and attention
improves confidence
enhances creativity
increases self-awareness and the awareness of others
raises levels of resilience and emotional intelligence
strengthens cognitive effectiveness
become more active listeners
be more emotionally aware
communicate more effectively
have clarity of thought
focus more precisely
empathise more easily
have a superior level of wellbeing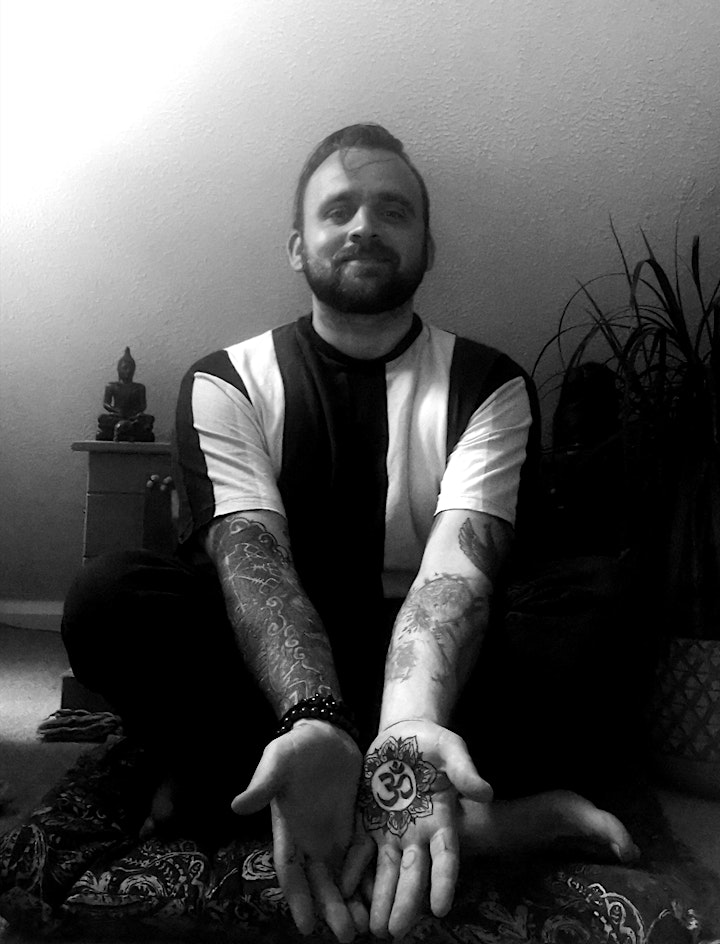 Location
Refund Policy
Refunds up to 1 day before event
Eventbrite's fee is nonrefundable.