Mindfulness 8wk Course for Professionals (zoom sessions, in person retreat)
A Mindfulness course focused towards professionals trying to fit health and wellbeing round a busy work, home, and family life.
About this event
What if good mental health was part of everyday life. Mindfulness and work, Mindfulness and lunch, Mindfulness and family, Mindfulness and cleaning, Mindfulness at bedtime, Mindfulness and driving. Mindfulness not as something we do when we have time, or when we are overwhelmed and stressed here and there, but as the way we live and work. Naturally woven into our daily life and culture.
Good mental health is a journey, and in this fast-changing world we can never take our mental and emotional wellbeing for granted.
For generations healthy living has been taught as healthy eating and healthy exercise. We missed teaching about the healthy mind and learning how to build mental and emotional resilience. Many people think Mindfulness is simply learning to still the mind, but that is only a beginning. Mindfulness is about learning to engaging in life from a different perspective.
Do you want the tools and skills to support good mental health?
Are you committed to good mental health in your own life?
What are the tools and skills of Mindfulness?
In Crisis
In difficult times are we able to see clearly, feel honestly, and move steadily? Is the way we process struggles magnifying the problem or soothing our pain? Do we know how to be with our self?
Feeling Not Good Enough
Self-Acceptance is knowing who we are, seeing it all, and accepting ourselves. It is not about complacency and thinking we are always right. To accept is the beginning of change.
Judging
Non-Judgmental – We make judgments every moment of every day. It can be a thought, a sense as someone walks into the room, a feeling in our gut. We make life changing decisions without even knowing. Greater self-awareness means a deeper understanding and an ability to make better choices
Unbalanced
To be grounded is to be deeply rooted; emotionally, mentally and physically. Not being grounded can mean we are easily unbalanced. How do we ground ourselves and enable the body and mind to work together to support good mental health?
Overstimulated
Settling the mind - After a busy or traumatic day the mind can jump all over the place. The body stops, but the mind just keeps going. Do you find yourself lying in bed and your brain is still at work with that argument, or "to do" list? What healthy strategies do you have to help you still the mind and work from that place of calm?
Disembodied
To be embodied is to experience life from the whole of who we are. We often carry the weight of life and thinking in our heads, but our whole body was made to be part of the thinking process. How can we engage our body more in our thought processes?
Over busy
Really resting, that moment everything is still, the mind, the body, and the soul. Being who you are, the person you were created to be in that moment with no strings, no expectations, no striving, and knowing you are fine just as you are.
Triggering Thoughts
Choosing what thoughts we engage in - Anything can trigger a thought - a smell, a colour, a person, however, just because a thought pops into our mind, we don't need to follow it. Choose your thoughts and you choose the person they make you.
Distracted
Letting go - It can be hard to break that unhealthy habitual thought pattern learnt as a child. People try to suppress, bury or deny unwelcome thoughts which isn't healthy and can bring an inner conflict. We need to notice these patterns, acknowledge them, and let them go.
Unrealistic Expectations
Kindness as a way of life – We are sometimes better at being kind to others than we are to ourselves. We load ourselves with unrealistic expectations, which rob us of our potential. It's the small things, like self-talk and the way we speak to ourself, that often goes unnoticed that silently changes us.
Uninterested
The Beginner's Mind – Being able to look at life with a beginner's mind means each day is a new day, a fresh start, a bright hope. When we let life become mundane and take all we have for granted, we miss life's gifts.
Disconnected
Connecting and Belonging - People talk about being in a room full of people, yet still feeling alone. Why? People can be part of a loving family but be emotionally disconnected. Our habitual thought patterns can connect or disconnect. But we must choose to connect.
Emotionally Broke
How do you live generously? - The practice of Mindfulness equips us to live generous lives, giving out of a place of health and wellbeing, sharing from a place of wholeness and self-worth. What would our world be like if we could all live generously?
Aggressive
Self-compassion - The world today over stimulates our "threat" and "drive" system, flashing images in the news, films, games, etc. We also have a soothe and contentment system, focusing on peace, balance, and inner happiness. How do we stimulate our soothing system to build emotional resilience?
Striving
Non-Striving - There is a need to be motivated and active in life, however, if we always strive for better, we miss celebrating the achievements of each day. When we focus on where we want to be, we miss the importance of the present and the person we are now. The journey is as significant as the goal, so we need to pause and take a breath.
Impatience
Patience – Is patience part of our DNA, or something we apply when we need it? Are we able to pause for the world and the people around us and breathe gently with them, taking in the wealth of learning?
Negative
Gratitude – Our natural inclination has a bias towards the negative, however, what we focus on in life grows. When we choose to think about what we are grateful for, we make the good in our world our main motivation.
Neglected
Trusting ourselves - Our bodies tell us so much, when we are hungry, tired, thirsty, when we are hurt. But how much more is your body trying to tell you? We are so busy we stop recognising natural instincts. If we stop noticing our instincts, we stop trusting them.
Mindfulness Teacher and Massage Therapist Cathy Ward in 2008 started the journey of exploring how she could develop emotional and mental resilience in her own life. In 2009 she trained as a Massage therapist, going on to specialise in working with trauma, anxiety, stress, and how the body and mind work together to support good mental health. In 2015 Cathy trained to be a Mindfulness Teacher.
Cathy runs sessions and groups, quiet days, retreats and one to one sessions, teaching from the depth of her own personal journey.
Cathy is also a Methodist Pioneer and trained Nursery Nurse and over many years has worked in schools, managed nurseries, and run inner city projects.
© Copyright 2021 Catherine Ward
Practical Details
This course will include
• 8x 2 hour Zoom sessions
• Live face to face retreat day
(If covid rules don't allow we will do 2 half days over zoom)
• A follow up zoom session
• Recorded Meditations and handbook
Dates for the 8 weekly sessions are
Tuesdays
March 1st, 8th, 15th, 22nd, 29th, April 5th, 26th, and May the 3rd
Time 7-9pm
If I was ill one week the last session could roll on to the 10th May. It has never happened, but………
If people do miss sessions for one reason or another there will be full notes, recorded meditations and I will be available to answer any questions.
A zoom link will be sent to you the week before the course.
Saturday Retreat
Date - Saturday 2nd April 2022
Time - 10am - 4pm
I hope this session will be live and face to face. It will be in Bradford, England, and will depend on numbers what venue we use.
We will experiment with
Mindfulness and sound,
Mindfulness and touch,
Mindfulness and movement, both big and small movement (people only doing what is right for them),
And other Meditations.
Please bring a packed lunch.
If we are forced on to zoom I would do 2 half days on the Saturday and Sunday 10am - 1pm.
Follow up session
28th June 2022
Time 7pm - 9pm (over zoom)
This session is to see how people are getting on, what are their plans for getting support both with me or locally to them.
Price
There is a special Early Bird deal of £100
Full Price is £130
For Terms and Conditions go to
https://www.thefragranceoflife.co.uk/terms-and-conditions
Registration Agreement
Mindfulness 8-Week Course - Please note that this mindfulness course is educational and not intended to be a treatment for mental health problems.
It is for people who want to
Build mental and emotional resilience
Explore a healthier way to live
Learn about having a healthy mind
I strongly advice if you are working with a mental health professional to give them a call and inform them you are coming on this course.
Also, if you have recently or are currently going through a traumatic life event such as a separation from a long-term partner, the death of a close family member or friend or redundancy this may not be the right time for you. This very much depends on your current psychological health and the support networks that you have around you, such as friends, family, and mental health professionals.
For anyone withdrawing from the training for these reasons, the option is available to you to take up the course in the future.
If you are currently taking medication for a mental health problem, then we recommend that you do not change your medication, other than in close collaboration with your medication prescriber.
The decision to perform any of the physical exercises remains your own, so please follow your own careful judgement to decide if they are beneficial for you to do or not.
If any of these circumstances apply to you and you want to call me before booking, please do. Please feel you can call before the course begins to discuss your situation and the support networks you have in place and to explore how you can best be supported during the course.
My number is 07886755061.
My email is cathy@thefragranceoflife.co.uk
Please be aware if I am in a session, I may not be able to answer your call and if you leave a message or text me, I will call you back.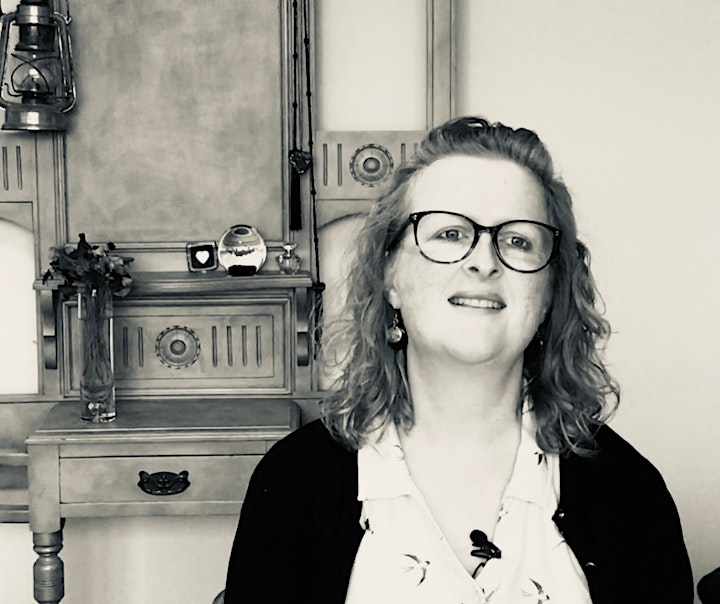 Organiser of Mindfulness 8wk Course for Professionals (zoom sessions, in person retreat)