Description
This event has been postponed due to the Coronavirus outbreak. We are currrently working with the speaker and venue to confirm a new date, and will update the event page once confirmed. Thank you for your patience.
Learn how Mindfulness-Based CBT can help you improve your wellbeing – includes practical meditation exercises and information on the growing evidence base for this pioneering form of therapy.
Mindfulness Based Cognitive Behaviour Therapy (MBCT) is a cutting edge form of psychotherapy developed for people with severe and enduring mental health problems; particularly those with recurrent depression and anxiety disorders.
Integrating techniques from cognitive behavioural therapy with concepts from neuroscience and mindfulness, MBCT has the potential to make a valuable contribution to the work of any counsellor, psychotherapist or psychologist.
With practice, mindfulness can help us recognise how we become entangled in streams of worry, self-criticism and ruminative thinking, and break free from these patterns to improve our wellbeing.
During this one-day course, you'll explore the rapidly developing evidence base for MBCT, and learn how this groundbreaking form of therapy can offer an effective solution to many of the mental health problems we face today. The day will combine presentations with practical meditation exercises, and is led by Dr Cinzia Pezzlosi – a Chartered Clinical Psychologist and Certified Mindfulness Practitioner.
Content
What MBCT is and how it can be practiced
The science and theory that informs MBCT
How meditation can be an effective treatment for people with recurrent depression and anxiety disorders
Mindfulness practices to incorporate into your everyday life
How MBCT can be applied for greater self-acceptance, and for facing life's difficulties with self-compassion instead of self-criticism.
It is an introductory workshop, and no prior mindfulness or CBT experience is required.

---
Course Leader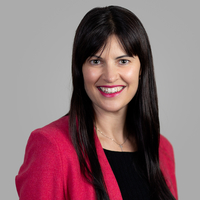 Dr Cinzia Pezzolesi is a chartered Clinical Psychologist and senior lecturer in mental health and wellbeing. She qualified as a mindfulness teacher at the University of Bangor and as CBT therapist at Oxford University. She is currently acting as the Clinical Director of The Mindfulness Project.
Dr Pezzolesi is currently acting as the Clinical Director of The Mindfulness Project (UK), and over the years has developed a strong research interest around wellbeing and mental health in various health care settings. Her areas of expertise include anxiety, depression, eating disorders and mental health and wellbeing at work.
Cinzia also has a passion for Mindful Eating, which has led her to train as Mindful Eating teacher and to develop professional training for other like-minded professionals. She is the Vice President of the Centre for Mindful Eating in the USA, a space dedicated to the education of professionals and general public around food and the interconnection between our bodies and minds.

---
Reviews


Still not sure what to expect? Read more reviews from previous attendees here.
TWU Guarantee

The Weekend University seeks to guarantee an excellent learning experience.
If you are not fully satisfied with the day, you will receive 100% of your money back, and we will cover the cost of your travel to and from the venue.
Who is this event for?
Anyone interested in learning about the science and application of attachment theory in the therapeutic relationship. Practical experience and prior education could be helpful, but are not required.
You might be:
A mental health practitioner; psychotherapist, counsellor or coach, attending for continuing professional development

A psychology student seeking to broaden your knowledge in different areas of the subject

A member of the general public seeking to expand your knowledge in psychology.
Timetable
10:00 - 11:30: Session 1
11:30- 11:45: Morning Break
11:45 - 1:00 Session 2
1:00 - 1:45: Lunch
1:45 - 3:15: Session 3
3:15 - 3:30: Afternoon Break
3:30 - 5:00: Session 4