Description
Are you living with Stress or Anxiety? Or would you just like to know more about Mindfulness?
Often we go through life on automatic pilot. Rarely do we stop to pay attention to what is going on around us.
Mindfulness helps to see clearly what is going on in our lives.
This taster session is a great introduction to the Breathworks approach to Mindfulness for Stress, Anxiety and Well Being.
We will look at what mindfulness is and discuss a few common misconceptions. There will be opportunities to experience some of our meditation practices such as a body awareness and breathing exercises.
By the end of the session you will have something to take away and use in daily life, we can look at next steps including our 8 week courses and other resources such as online courses, books and CDs that can help you further.
There will be time for a cup of tea or coffee at the end and if you would like to talk to the teacher in private there will be an opportunity to do this.
The session will be led by Mariangela Tower one of our accredited Breathworks teachers: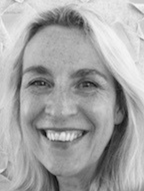 We really look forward to seeing you discover the amazing benefits of mindfulness.
If your not able to make this face to face taster session then we do offer both a taster session and Mindfulness for Stress online courses which you can read more about here or paste the following link into your browser: