Mindfulness in Social Work - Where are we now?
Mon 5 December 2016, 09:30 – 16:30 GMT
Description
What is this national conference about?
There is a growing interest in mindfulness in social work in the UK. Pilot mindfulness programmes are emerging and looking at potential benefits for staff resilience and wellbeing, relationship-based practice and effective leadership. This conference offers an opportunity to hear early findings from some of the innovators who have set up mindfulness programmes in local authority and university settings. Speakers will share evaluation results and consider the benefits and challenges in delivering mindfulness based approaches in busy organisations. There will also be opportunities to hear first hand accounts from people who practice mindfulness, including Annie Bertram of Surviving Safeguarding. As well as formal presentations, there will be some small group time in the afternoon to look at issues arising from the day and facilitate connections between speakers and others who are exploring, or wish to to explore, mindfulness-based approaches in social work.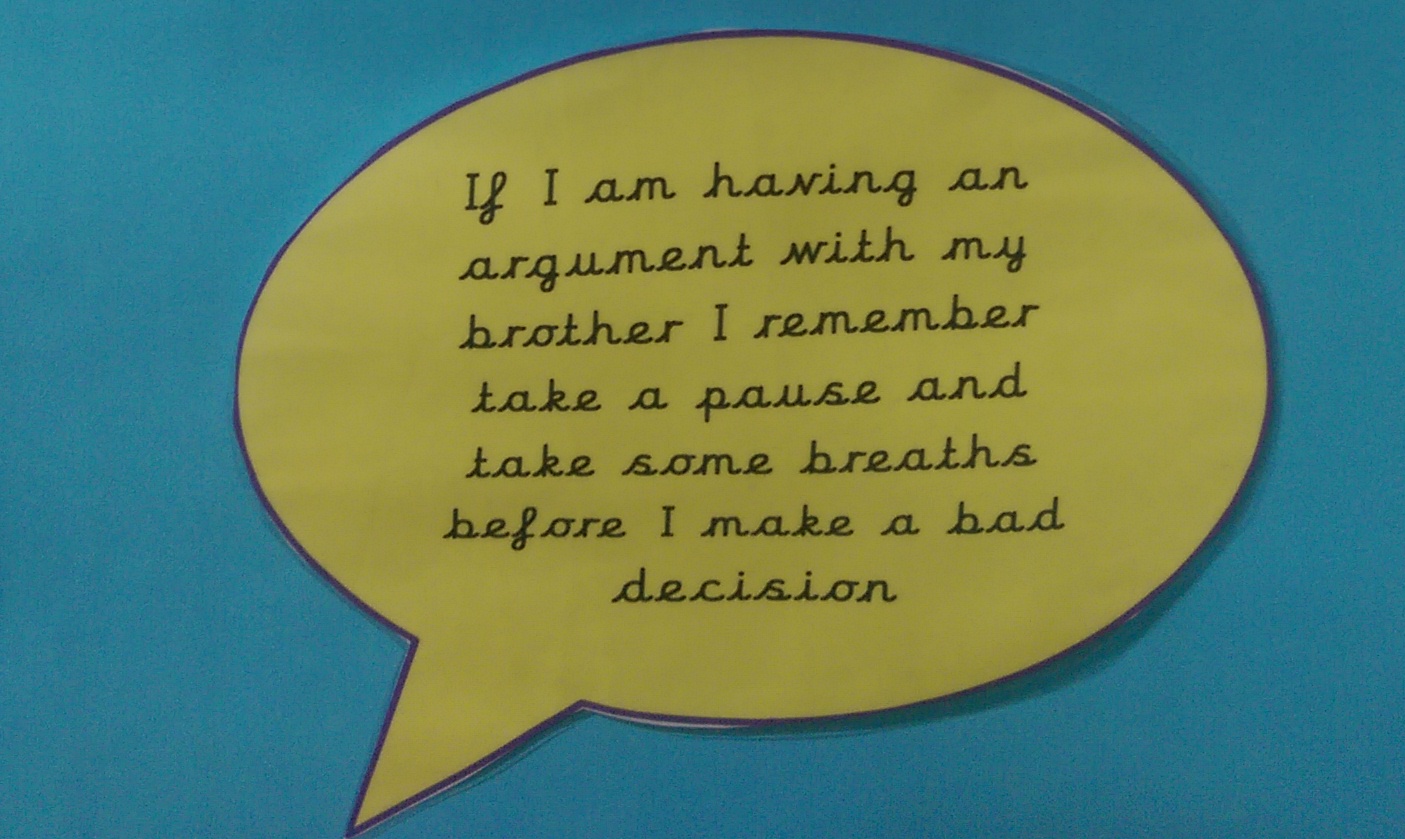 (All profits from this conference will go towards funding a mindfulness project we're working on with Goldstone Primary School in Hove - we'll be working to develop a mindfulness programme for parents and staff to compliment the mindfulness work that is already happening with children in the school.)
Confirmed speakers
Dr Ruth Allen , CEO of British Association of Social Workers. She has been a social worker since 1994 and has worked mainly in the fields of mental health and homelessness in practitioner and management/leadership roles in London and Hertforshiire. She also has extensive experience in facilitating professional and leadership development and in organisational development for social work services. She has a longstanding interest in mindfulness within health and social care in terms of staff wellbeing and as an approach to providing mental health support 
Karen Atkinson, Director MindfulnessUK: provider of the mindfulness programme in Somerset County Council. MindfulnessUK is a provisional Member of the UK Network of Mindfulness-based Teacher Training Organisations. Karen is Director and co-founder of MindfulnessUK, an international teacher and trainer of mindfulness and compassion skills and practices and a Bangor-trained supervisor of mindfulness teachers. Karen is a listed teacher of mindfulness, under the UK Good Practice Guidelines.
Annie Bertram,  Surviving Safeguarding: Annie is a mother with over four years experience of the child protection process. She has experienced several sets of proceedings including a newborn removal. Annie recognised the local authority's concerns, worked hard to turn her life around and - despite being given a less than 1% chance of success by her lawyer - her baby was returned to her care and the case subsequently closed. Annie now writes "Surviving Safeguarding: A parent's guide to the child protection process" which seeks to help other families going through proceedings and is working on the first parental advocacy service in the UK. She has taken herself off benefits as a single mum to launch her own training and consultancy company where she works to bridge the gap between social worker and service user. Annie will talk openly and powerfully about the key role mindfulness played in her recovery from poor and enduring mental health as well as how she used it to survive the proceedings which separated her from her children.  
Dr Trudi Edginton (Chair), Clinical Psychologist and Senior Lecturer in Cognitive Neuroscience and Rehabilitation at the University of Westminster. Trudi started her professional career as a Registered Nurse and went on to complete her degree, PhD and post-doctoral research at the University of Sussex. Trudi works clinically with individuals with Traumatic Brain Injury, Hydrocephalus and Spina bifida, Chronic Fatigue Syndrome, Anxiety Disorders, Dementia and individuals requiring critical care at the Chelsea and Westminster hospital and Addenbrooke's Hospital, Cambridge. Trudi is a Health Advisory Board member for Shine Charity (Spina bifida, hydrocephalus information networking and equality) and an academic consultant and partner of Grow Mindfulness. She is the co-director of the SPoC (Supporting Patients with Long Term Health Conditions) research group, a member of the Resilience Centre at the University of Westminster and she teaches mindfulness to staff, patients and students in healthcare and educational settings. 
Anna Elliott, Service Manager, Learning and Development (Children and Families) Somerset County Council  - Leader and Commisioner of the Mindfulness Programme in Somerset County Council (details to follow)
Susan Kelly, Director, Grow Mindfulness CIC - provider of the mindfulness programme in East Sussex County Council. An experienced social worker and listed mindfulness teacher with a deeply-held commitment to social justice, Susan began practising mindfulness after suffering a head injury in 2005. Over time, mindfulness became so important to her that she trained as a Mindfulness Teacher with Bangor University CMRP in 2011.  She now specialises in teaching mindfulness in social care and public and third sector organisations and developing new approaches to increase access to mindfulness in communities. Susan is co-author of Kelly S & Parkes R (2014) Mindfulness for Resilience in Social Work in Grant and Kinman (ed) Developing Resilience for Social Work Practice Palgrave Macmillan: London. 
Professor Gail Kinman, Director of the Research Centre for Applied Psychology at University of Bedfordshire , Chartered Psychologist and an Associate Fellow of the British Psychological Society, and a Fellow of the Higher Education Academy. Research interests focus on work-related stress, work-life balance, emotional labour and emotional literacy and how they influence the wellbeing of employees, their clients/customers/students and their families. She has conducted research in these areas with a particular focus on 'helping' professionals such as social workers, teachers, police officers and fire and rescue personnel and 'knowledge workers' such as academics. Gail co-led the research team responsible for the evaluation of the East Sussex Mindfulness in Social Work programme: Kinman G, Grant L and Kelly S (2016) 'Can mindfulness build resilience in social workers?.' Proceedings of The British Psychological Society Occupational Psychology Conference (Nottingham 2016). 
Pearse McCusker, Senior Lecturer in Social Work, Glasgow Caledonian University and Senior Fellow Higher Education Academy.  Pearse is currently completing a PhD exploring the benefits of mindfulness practice to enable social work students to cope with the demands of social work education and make the transition to post-qualifying practice.  He is also currently undertaking a mindfulness teaching qualification with the aim of integrating mindfulness in the social work curriculum.  Before moving into higher education, Pearse worked in social work for ten years, where his focus was social justice in mental health.  His main research interests are the transformative potential of education and developing socially inclusive understandings and approaches to mental distress and safeguarding.
Nicola McGeown, Principal Social Worker, Childrens' Services, East Sussex County Council: Leader and commissioner of the Mindfulness Programme in East Sussex Children's Services. Nicola has been a practising Social Worker for 22 years, obtaining her Social Work degree in Australia.  She has worked in various children settings ranging from Aboriginal communities in the goldfields of Australia to CAMHS in Surrey to Operational Management of ESCC duty and assessment team and a long term child in need and child protection teams.  Nicola has always had an interest in practice development and the strong connection with practitioner wellbeing.  Since coming into post in 2013 she has been able take forward developments in this area across East Sussex Children Services.  Part of this was trailblazing the mindfulness course programme across front line teams and managers in Children's Services.  Over a third of the social workforce have been through this programme with a result that stress levels have reduced, morale is strengthened and staff feel very valued.
--------------------------------------
The full programme will be published closer to the event.
--------------------------------------
Who should come to this conference?
- leaders, practice educators, workforce development specialists and commissioners in social work services who wish to learn more about the delivery of mindfulness programmes in the workplace and hear about findings from some of the early pilots

- academics and educators with an interest in mindfulness for supporting resilience, wellbeing and practice skills in social work training 
- social workers and others from the helping professions who wish to learn more about mindfulness and it's relevance to social work wellbeing and practice 

- mindfulness teachers and organisations with experience, or interest in, delivering secular mindfulness programmes in social care contexts

- anyone else who has an interest in how mindfulness based approaches may support best practice in social work
All profits from this conference will be used to fund a pilot mindfulness programme in Brighton and Hove which aims to increase access to mindfulness for children, families and carers in a community setting. We thank all of our speakers for giving their time freely to support our work.
Refreshments
The conference fee includes provision of tea, coffee and biscuits. Lunch is not provided but can be purchased nearby at the wide range of shops and cafes on Regent Street and the surrounding area. If you have allergies or special circumstance in relation to refreshments please contact us to discuss your needs and we will do our very best to meet special requirements.
Accessibility
University of Westminster has full accessibility for wheelchair users . Please contact us to discuss any additional needs and we will be happy to help.
FAQs
Can we be invoiced for tickets for this event?
Yes - please contact us on admin@growmindfulness.org if you are an organisation and need to arrange payment for tickets via Invoice. 
Where can I find directions to the venue
The venue is less than 10 minutes walk from Kings Cross/St Pancras in central London. You can find directions and a downloadable map on this link
What can/can't I bring to the event?
You are very welcome to bring food, drinks and refreshments to our venue at University of Westminster. 
Where can I contact the organiser with any questions?
Please contact us with any queries on admin@growmindfulness.org or call 01273 256612 
Is my registration/ticket transferrable?
If you have paid for a delegate place and are unable to attend for any reason, a substitute delegate may attend in your place. Please let us know about these changes at least 24 hours prior to the event. 
Terms and Conditions
To download a full copy of our Terms and Conditions including cancellation terms, please click this link