Location
Whalley Abbey
Whalley Abbey
Whalley
BB7 9SS
United Kingdom
Refund policy
Contact the organiser to request a refund.
Eventbrite's fee is nonrefundable.
This mindfulness meditation retreat will teach you all about your mind, how to manage stress by developing stability of mind - your anchor.
About this event
Dates: 14th -16th October 2022
3 Day Mindfulness Meditation Retreat.
Arrival from 16:00 on Friday 14th.
Retreat ends Sunday 16th after lunch.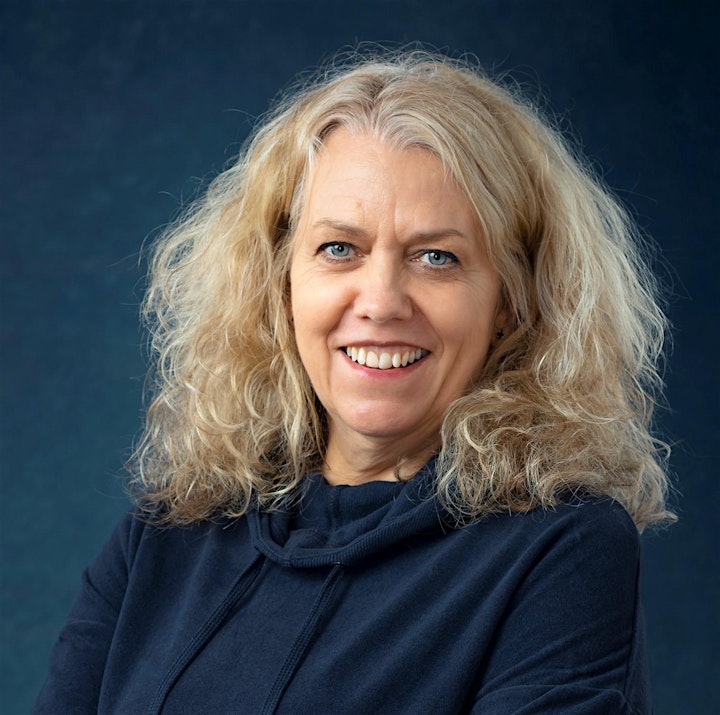 Your Teacher
I am an experienced mindfulness meditation practitioner with over 25-years, personal experience, of meditation and how it can support people's mental health and wellbeing through the cultivation of stability of mind. I have participated in many personal retreats over the past 25-years in the UK, America, Phuket, and India. In 2012, I undertook a 13-week silent solitary retreat, under guidance, specifically to learn through my own experience the processes and workings of the mind, and the impact of meditation practice, so that I can authentically pass on these teaching for the benefit of others. I have taught a number of mindfulness meditation and yoga retreats in the UK. I have been practicing yoga since the age of 18 and am a qualified yoga teacher.
Whalley Abbey
Whalley Abbey is a place steeped in history dating back to c1300 and was the home of a monastic Cistercian community dedicated to spiritual practice. It was one of the last Cistercian Abbeys to be built in England. It is situated in the County of Lancashire at Whalley.
In the 1530s, Henry VIII began to close the monasteries and abbeys and large parts of the abbey was destroyed. Today you can see the ruins of the abbey which gives a wonderful insight to its size and structure.
The remaining abbey house, now owned by the Diocese of Blackburn, is used as a centre for courses, conferences, and retreats.
Our retreat will be held in the abbey house. The house is largely medieval but has been altered several times since 1588. We will practise daily in beautiful oak panelled great hall, and we will be using the grounds for outside practice and reflection.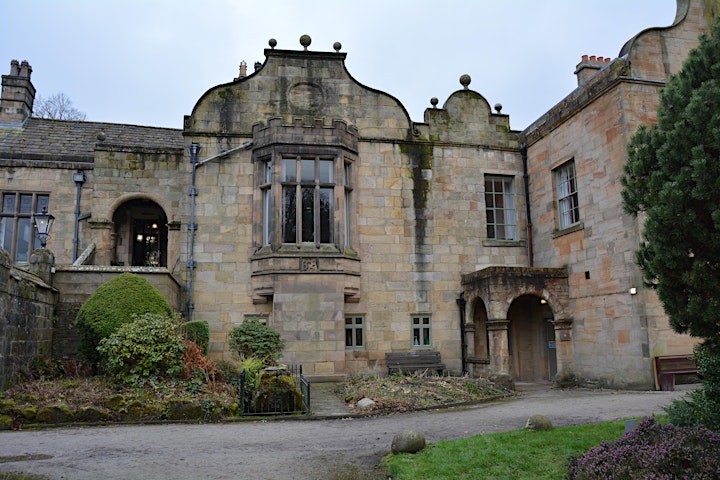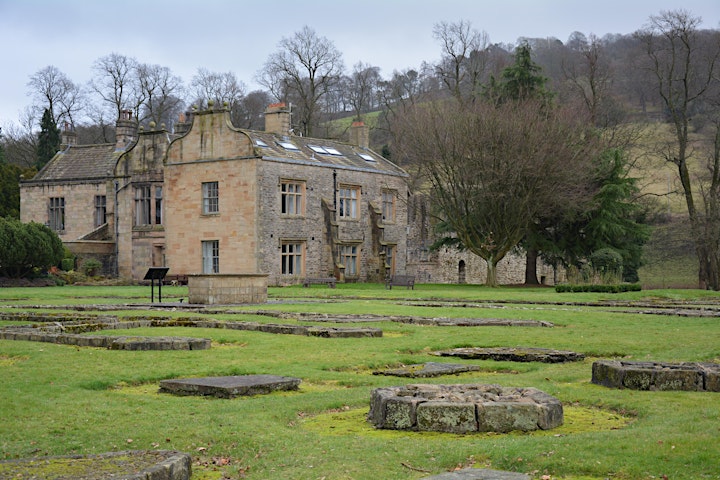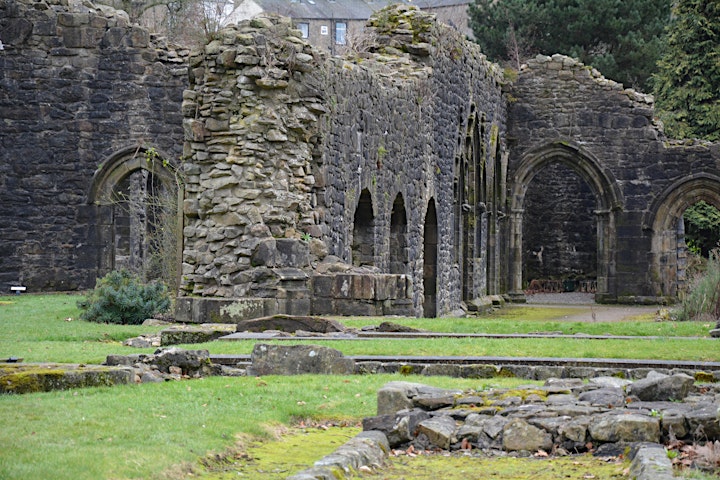 What does retreat mean?
The origin of the word retreat dates back to c.1300, retrete, meaning "a step backward". From late c.1400 onwards the word retreat becomes embedded within the military, meaning the act of retiring, withdrawing, or calling back from action or exercise. From c.1500 its meaning denotes a "a place of seclusion to restore" associated primarily with psychological distress and from 1756 onwards its meaning became synonymous with a period of "retirement for religious self-examination".
The intention for this weekend will be to encapsulate the essence of the word retreat. An invitation to Step away from your normal day-to-day activities and demands, withdraw, for a time, from any challenging circumstances, to self-care, nourish and restore, for a period of self-examination and inner reflection into the workings and processes of your own mind. The first step is to learn how to still and settle, our human, scattered, and distracted mind. We do this by cultivating mindfulness stability of mind and awareness practice which overtime, and with consistency, expands awareness, cultivating the potential for conscious choice, enabling change, to move forward in life, rather than unconscious reaction which reinforces negative thinking patterns, destructive behaviours, dwelling and remaining stuck.
Programme outline:
Our day will start at 7:30am with an early morning practice and finish at 8:30pm.
Daily sessions will be held in the beautiful great hall.
Sessions will be a mixture of guided practice, experiential practice, walking, movement practice discussion, and reflection.
There will be extended periods of silence, no talking or interacting with others, and you will be encouraged not to engage with phone or other digital distractions.
The Great Hall
Our daily practice will be undertaken in the Great Hall - a magnificent oak panelled room with a spectacular fire place.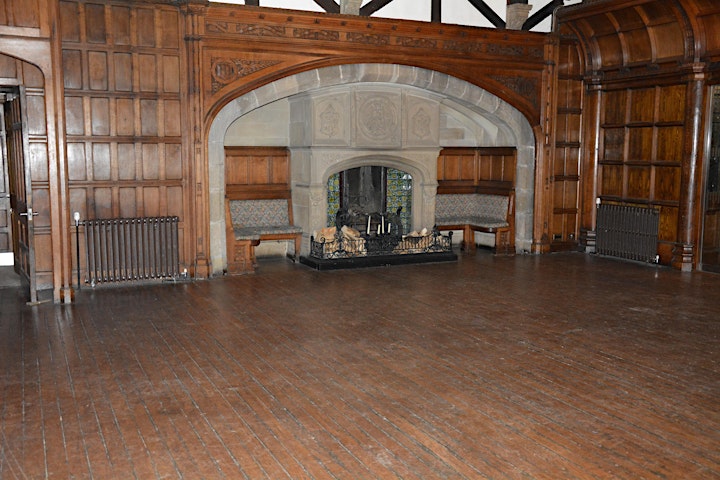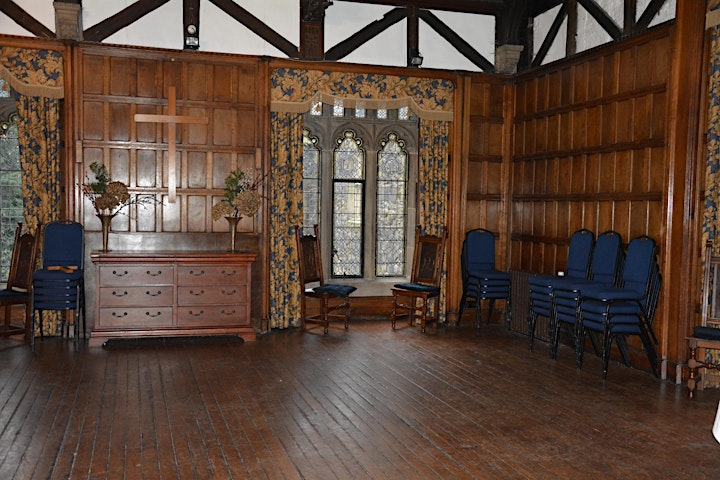 Accommodation
All rooms are single occupancy within either single, double or triple occupancy rooms which are all ensuite with tea /coffee making facilities.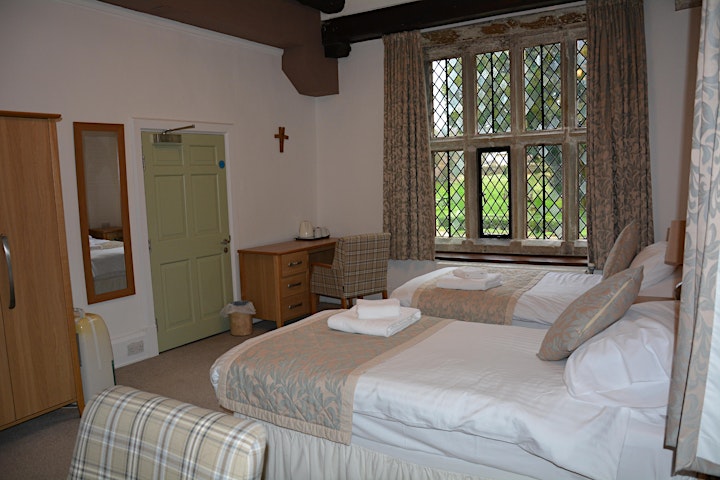 Dining
Included breakfast, lunch and evening meal.
Arrival on the Friday will be the evening meal. Saturday include breakfast, lunch and evening meal and Sunday includes breakfast and lunch.
All preferences catered for.