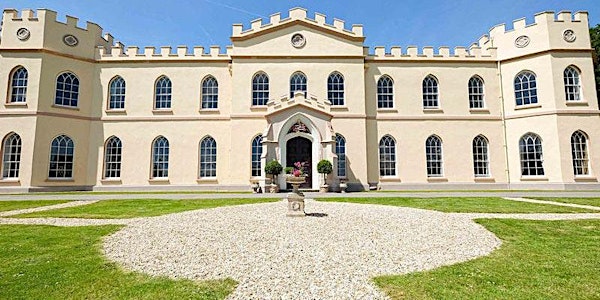 Mindfulness Teacher Training - July 2022 - Virtual Training Via Zoom
Refund policy
Contact the organiser to request a refund.
Eventbrite's fee is nonrefundable.
After course completion, you will be qualified to teach mindfulness meditation either one to one, in groups and within organisations.
About this event
ACCREDITED TEACHER TRAINING
The Devon School Of Mindfulness is a mindfulness teacher training school run by trainers Madeleine Agnew and Nick Cooke.
This 5 day accredited teacher training course is now running virtually Via Zoom.
After completing this course graduates will be qualified to teach mindfulness either one to one, in groups and within organisations.
The schools main aims are to:
Provide accessible and affordable attendance based mindfulness teacher training
Monitor all student's evaluation of training content and delivery and apply a policy of continuous improvement in order to maintain the highest possible standards
Uphold high ethical standards of its tutors, students and graduates
Maintain on-going support for students and graduates
Make mindfulness available to as many people as possible in order to meet ever increasing needs.
Please click here for frequently asked questions regarding this course.
TRAINERS
Madeleine Agnew and Nick Cooke are qualified and experienced wellbeing professionals who have specialist training in mindfulness meditation, including the 'Mindfulness Now' programme which integrates key elements of Mindfulness Based Stress Reduction (MBSR) and Mindfulness Based Cognitive Therapy (MBCT). They bring the art and science of mindfulness meditation together with evidence based healing and wellbeing programmes.
THE MINDFULNESS NOW PROGRAMME
The Mindfulness Now programme offers an integrated / eclectic approach to mindfulness teaching and aims to equip teachers to work with individuals and groups with many requirements including helping with physical and emotional pain, stress and anxiety, as well as building emotional resilience. After completion of the course, successful graduates are offered the opportunity to join the network of Mindfulness Now licensed and accredited teachers.
Nick Cooke developed the Mindfulness Now programme after his own experience of using mindfulness to help him with his recovery and rehabilitation, including management of pain, following two serious illnesses. He already had considerable experience of learning and practising mindfulness and, as a therapist, it's something which for many years he has taught clients to practice.
Mindfulness Now offers a psycho-educational fusion of mindfulness-based approaches, including the evidence-based Mindfulness Based Stress Reduction (MBSR) and Mindfulness Based Cognitive Therapy (MBCT). The latter, developed by Professor Mark Williams and colleagues at the University of Oxford, offers a breakthrough in the treatment of depression, anxiety and emotional trauma, and is recommended by NICE as a treatment of choice for depression.
In 1979 Dr Jon Kabat-Zinn and colleagues at the University of Massachusetts Medical Centre – Stress Reduction Clinic developed a psycho-educational programme called Mindfulness Based Stress Reduction (MBSR) which provides an integration of mindfulness meditation with proven psychotherapeutic approaches into an accessible and evidence-based approach which has been taught worldwide.
Mindfulness Now accredited teachers offer individual 1-to-1, as well as group sessions in mindfulness-based practices.
As well as teaching mindfulness meditation, programmes are offered for stress reduction, anxiety, panic attacks, emotional trauma and pain control, including the 8 weeks Mindfulness Now programme.
PAYMENTS
(Payments are non-refundable.)
Once payment has been received you will be officially booked onto the course.
COVID-19
If due to COVID we are sadly unable to run this course 'in person' in March then the course will automatically then take place via Zoom over the same dates and times. If you would rather wait until an 'in person' training date, we are happy to hold your place until it is safe to work 'in person'. We can't offer refunds for a change of course delivery. Please only book if you are happy with this arrangement. Thank you.
For more information about Mindfulness Now please visit CLICK HERE
For The Devon School Of Mindfulness please visit CLICK HERE