Location
Sydney Gardens
Sydney Road
North East Somerset
BA2 6NT
United Kingdom
The real power of mindfulness is in the practising - a walk with Huw Griffiths
About this event
Mindfulness with trees is a path to bring your mind and your focus into the present moment through just being with the nature around you. This may sound a bit woo-woo but the actual practice of it is extremely difficult.
In the 1 hr session, I will teach you how to focus your mind in the present moment, 100%, without being distracted or daydreaming.
When you succeed in truly being in the present, through observing, not judging the trees, you will release your deep stressors and anxieties and leave yourself refreshed and calm.
With practice, this can become a way of life-enhancing the natural qualities and wealth which is always around you.
Huw Griffiths Lic Ac is an experienced Mindfulness meditation teacher and Five element Acupuncturist with over 30 years of experience within body/mind health
Huw has completed a mindfulness teacher training course at the University of Wales in Bangor and delivers Mindfulness Based Stress Reduction (MBSR) to individuals, groups, schools and organisations in the UK.
Huw currently teaches workshops and seminars and conducts sessions via Zoom.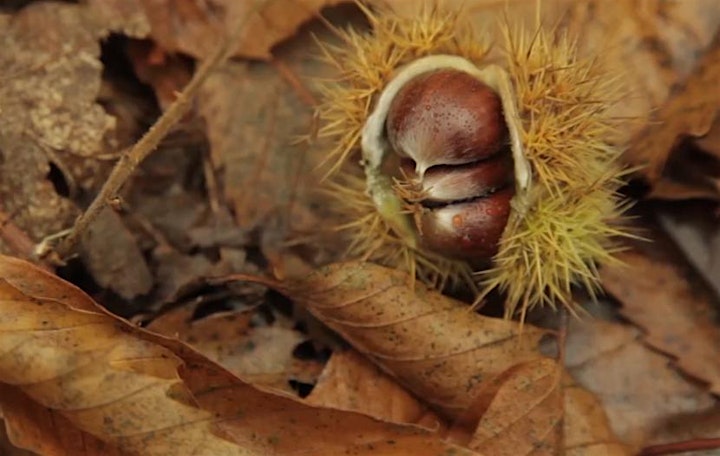 Meeting point: The meeting point will be included in the confirmation email.
Accessibility: There are some quite steep inclines in the park but routes are step free. We will be moving on hard paths through the park. Please contact the event organiser for further information and we can give detailed descriptions of the routes.
Covid guidance: Anyone experiencing symptoms possibly consistent with COVID-19 should stay away from the event and seek a COVID-19 PCR test. We also encourage attendees to be fully vaccinated.
We will be inviting attendees to check in using our QR code at the start of our live activities. If you are unable to use your phone, we will request you complete your details on a form. Please bring a face covering with you in case it is needed.
All the events are free, but because the on-the-ground activities will be run in small groups, booking is essential.
Weather: Please check the forecast before the activity. If the forecast is for heavy rain, please check your email for event cancellations / postponement. The outdoor activities will go ahead in light rain.
What to wear / bring: Please dress warmly with waterproof clothing and footwear as needed. Bring water with you, and a warm drink / snack if needed.
Toilets: The public toilets are closed while the park restoration project takes place. There is a public portaloo available. There are accessible public toilets at the Holburne.
Getting to the park:
Walking: you can walk to Sydney Gardens from the City Centre in 10 - 15 minutes along Great Pulteney Street.
Cycling: About 5 minutes from the Centre along Great Pulteney Street. There are currently no cycle racks in the park as we are still in the construction phase, however you can use the ones in the Holburne and walk through to the park.
Bus: Routes: 11, 94, D1. The 734 also runs near the park. Stops: Holburne Museum, Forester Road, Darlington Road.
Parking: Free parking is available around the edge of the park on Sydney Road (some bays are restricted to 2 hours, some are 4 hours between 8am to 6pm). They are often full, so leave plenty of time to find somewhere to park. There is also some free parking up the Warminster Road. The Holburne has a small car park beside it mainly for Museum visitors, and you need cash for a parking ticket.
Your ticket: Our events and activities are free to the public because this project is funded by the Lottery and B&NES Council. Please respect public funding by cancelling your ticket if you find you are no longer able to attend so others can take your place. Thank you!
If the event is sold out, please sign up to the waitlist in case of a ticket becoming available at a later date.