Description
"We currently live and work within challenging, fast paced, busy and uncertain times and practicing mindfulness enables us to develop a new set of skills to stay steady in the midst of all this".
Mindfulness is a way of training our minds to be in the present moment, through mind body meditation practices, rather than dwelling in the past or being caught up in the future. Over time it becomes a way of life, enabling us how to be more compassionate towards ourselves and others.
Cultivating mindfulness has been shown through quality research to be an investment in our physical and mental wellbeing at home and at work, enabling the enhancement of wellness, joy, creativity and flourishing. Recent studies suggest that practicing mindfulness may shape the brain, developing areas important for focus, empathy, compassion and emotional regulation and decreasing areas responsible for fear and perceived stress.
Today's event is a tailored workshop by New Forest Mindfulness providing an introduction to the theory and practice of mindfulness for those newer to the subject, as well as a deepening of understanding and practice for those already experienced enabling you to move forward from the workshop with new skills that you can apply in your everyday lives.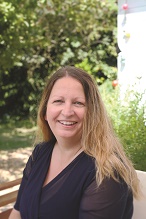 Dr Maret Dymond Clinical Psychologist Tutor, Master of Studies in MBCT University of Oxford Director New Forest Mindfulness Ltd
Non residential price £75.00 to include;
Arrival coffee and biscuits, mindfulness morning workshop, healthy 2 course buffet lunch with soft drinks, tea/coffee.

Buffet Lunch Menu
Caesar salad
Compressed melon, roquette, hazelnut and serrano ham
New potato, morteau sausage, pomery mustard dressing
Asian salad, soy and lime dressing
Poached Scottish salmon, lemon mayonnaise
Bang Bang chicken wraps
Mixed leaves
**
Platter of seasonal fruits
Lemon posset
Vanilla pannacota
Please advise us of any allergens or dietary requirements no later than 1 week prior to the event.
Dress Code: Casual wear

Terms and Conditions:

Full payment is required at the time of booking and is non refundable. If due to unforseen circumstances, the event has to be cancelled a full refund will be made.