About this Event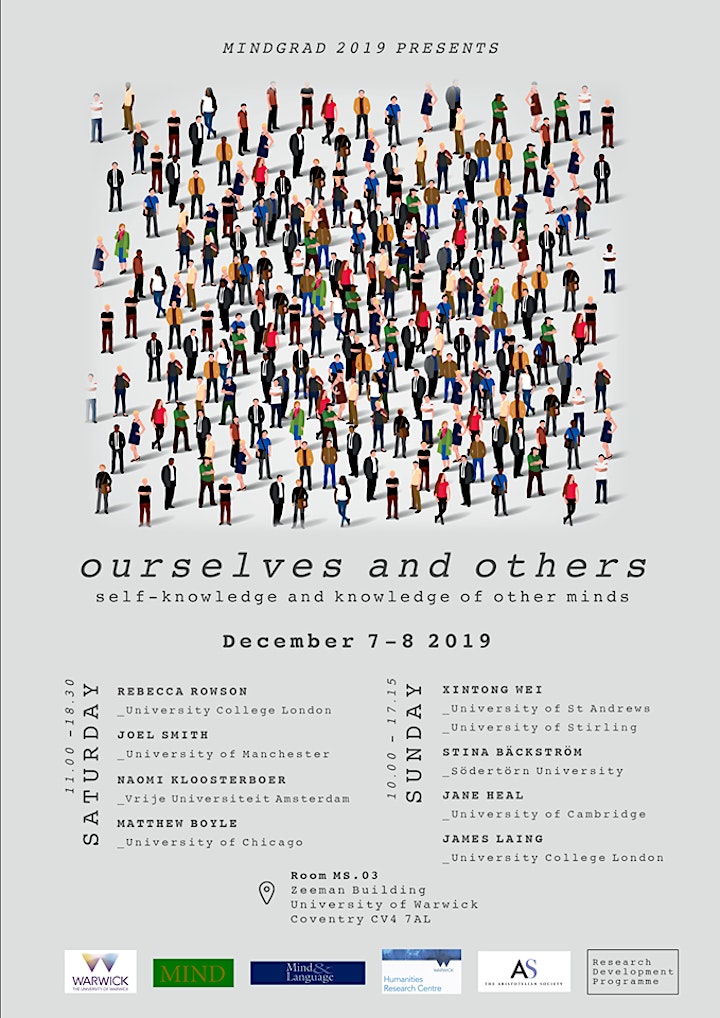 The theme for MindGrad this year will be 'ourselves and others'. We will be examining our knowledge of ourselves, our knowledge of other minds, and the relation between them. Questions that particularly concern us include, but are not limited to, the following: how do we come to have knowledge about our own minds and the minds of others? can we identify different kinds of self-knowledge? what are the roles of communication and emotion in knowing ourselves and others? and how should we characterise the relationship between first, second and third person kinds of knowledge?
The conference will comprise eight talks (four from invited speakers and four from graduate speakers), each followed by a response and a Q&A session.
Our four invited speakers this year are:
Stina Bäckström - Södertörn University
Matthew Boyle - University of Chicago
Jane Heal - University of Cambridge
Joel Smith - University of Manchester
If you have any questions please feel free to contact us at mind.grad.warwick@gmail.com.