Sales Have Ended
Registrations are closed
Thank you for booking, We look forward to seeing you on July 1st for what should be a fascinating day.
Event Information
Location
Mary Seacole Building G.21; Frederick Road Campus
University of Salford
Frederick Road
Salford
United Kingdom
Sales Have Ended
Registrations are closed
Thank you for booking, We look forward to seeing you on July 1st for what should be a fascinating day.
Description
A day workshop exploring the issues arising from adapting mindfulness practices and curricula to meet the needs of the participants.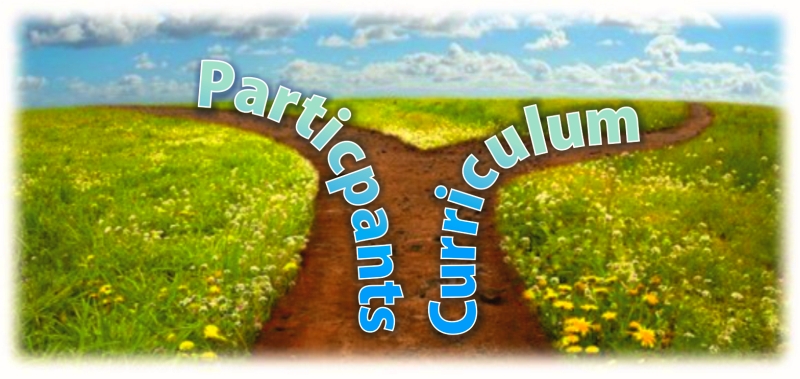 "I know I cannot teach anyone anything. I can only provide an environment in which he [or she] can learn."
Carl Rogers*
Every group that engages in the process of cultivating mindfulness will do so in a unique way. Donald McCown (2013) writes powerfully about the process of the 'co-creation of mindfulness' within standard mindfulness-based interventions (MBIs) such as MBSR. (We have a brief summary of McCown's concepts around co-creation available here.)

MBI curricula have many facets one being their degree of adaptability. The level of adaptability for a particular MBI could be seen as lying somewhere between 2 extremes:
A Closed Curriculum that is designed to be delivered in a set sequence with specific content each session. Where there is a closed or fixed curriculum, participants may be required to adapt their needs in order to continue to engage with the curriculum. If a participant cannot adapt this can result in a significant gap between the needs of the individual and the curriculum content.

An Open Curriculum that has learning objectives that can be met with variations in sequence and/or content. Where there is an open or flexible curriculum, it is the curriculum that adapts with the aim of meeting the needs of the participants. The outcomes of a flexible curriculum can be more complex to measure as comparisons can be hard to make between groups, hindering quantitative research.

Given that every group learning mindfulness together will do so in its own particular way there will always be some variations in the delivery of any mindfulness curriculum regardless of whether that curriculum is intended to be rigidly adhered to or followed flexibly.

The focus for this symposium is to explore key issues associated with adapting MBI curricula to meet group and individual need.
The topic choice seemed a good follow on from themes emerging at the APPG Mindful Nation Report Northwest Launch. This was held at the University of Salford and organised in collaboration with Salford Mind, Breathworks and Mindflow. YouTube videos of the event are available here and here,

One way of framing this discussion is to consider how the need to adhere to a planned curriculum (often termed 'intervention integrity') interacts with the need to respond to participant need (what could be termed 'contextual integrity'). We have outlined some ideas linked to intervention and contextual integrity in an article available here.
We have a number of contributors willing to share their experiences but before confirming the agenda for the day we would welcome you to get in touch if you would like to share your experiences. You are welcome to contact us directly (t.duerden@salford.ac.uk) or there is space on the booking form to let us know what you would like to contribute.

Possibilities of what you might like to contribute include:
Your experience of having (or not having) your specific needs met as an MBI participant
A mindfulness practice or an approach to teaching you have found meets the needs of a particular group. This can be very brief.

How you have adapted a curriculum to meet the needs of a specific group.
Research you have undertaken around adapting MBIs.
Concerns you have about the issue of making adaptations to MBIs.
We will circulate the full programme by mid-June.

Programme
The symposium is being held on July 1st 2016 at the University of Salford in the Mary Seacole Building. The ground floor lecture room is G.21 and is wheelchair accessible.
The schedule is as follows (details of the presenters etc. to follow in due course):

---
9.30 arrivals
10.00 Welcome and first practices and presentations
11.15 Break
11.45 Presentations and practices
13.00 Lunch
14.00 Presentations and practices (short comfort break)
16.00 Close
---
The symposium is part of the student enrichment programme associated with the MSc Cognitive Behavioural Psychotherapy, the OneCPD Mindfulness-Based Approaches for CBT module and the BSc (Hons) Counselling and Psychotherapy (Professional Practice). Priority for booking will therefore be given to University of Salford students booking before June 1st 2016. We have booked a large lecture theatre so we do expect to have enough places for external delegates.
An attendance certificate will be provided for CPD purposes at the end of the day.
We hope that most presenters will be in a position to share their presentations via this webpage after the event.
Travel
Please see the University website: http://www.salford.ac.uk/about-us/travel/travelling-to-the-university The Mary Seacole Building is building 12 on the campus map. Parking for external delegates is in the visitor's carpark accessed via the Frederick Road entrance and costs £4 a day. Parking is very restricted and you are advised to use public transport as a parking space may not be available. Salford Crescent train station has very regular trains and is less than 10 minutes walk from the venue.
Food & Refreshments
This is a free event so you will need to bring your own food and refreshments or use the café and canteen facilities on site or nearby shops.
Booking
Please book via the EventBrite page for this event.

Queries
If you have any queries please contact:
Tim Duerden
t.duerden@salford.ac.uk
Please note that this is a very busy time for marking and so it may take a few days to respond to queries.
*Rogers, C. (1965) Client-Centred Therapy, p. 389. New York: Houghton Mifflin

Date and time
Location
Mary Seacole Building G.21; Frederick Road Campus
University of Salford
Frederick Road
Salford
United Kingdom