MINDSET SKILLSET BOOK LAUNCH with Steve Owbridge
About this event
Join the Author of Mindset Skillset - Success Secrets for Unlimited Growth at the online book launch.
Discover the inspiration behind the book and why it's destined to change lives for years to come.
There will be a prize draw and the opportunity to win a free coaching session with Steve to get some 121 coaching to help you get closer to your goals.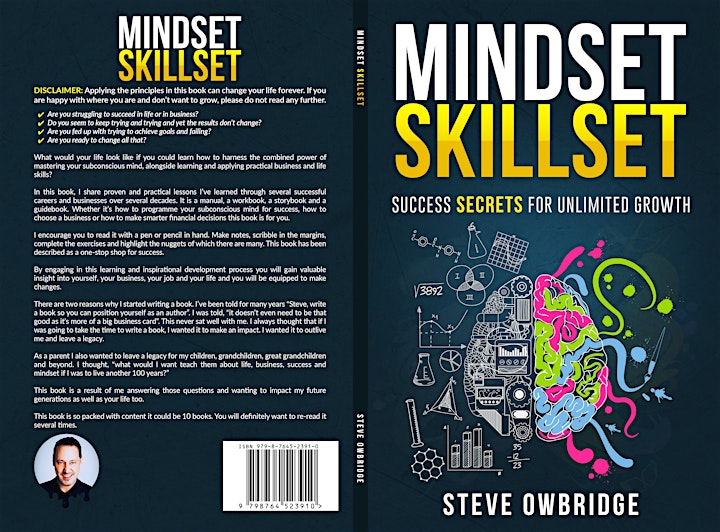 Organiser of MINDSET SKILLSET BOOK LAUNCH
Steve is successful businessman, coach and mentor. He is also a public speaker specialising in Goal Setting and Leadership. With over 30 years in sales and business and having many successes and some failiures he has a wealth of knowledge and experience that he can draw on to help add value to peoples lives. He is passionate about empowering people with the relevant skills to achieve thier goals and dreams and about teaching people the relevant skills to change their financial lives in reality.