Description
START TIME: 10:30 AM
WHAT IS Mindset to Achieve?
MINDSET TO ACHIEVE (M2A) is a one-day group coaching workshop to help entrepreneurs and professionals with the successful accomplishment and execution of their goals and projects. It's an empowering, engaging and inspiring place to be challenged, remove obstacles and hindrances to your progress and gain knowledge on how to become more productive and cultivate a growth mindset.
The day workshop will be led by Louise Karunwi (Founder, Career Capital) who has spent over 8 years working as a consultant for the likes of Accenture and Barclays Wealth Management. She was at the forefront of million-pound projects and programmes and specialised in helping organisations improve their operations and processes to deliver large-scale transformation successfully.
Louise now helps people experience the improvements they want to see in their lives as a private and group Transformational coach because of her passion for human potential.
There is also the opportunity to book complimentary 30-minute sessions with a Career coach (Tony Lorenzo), CV expert (Ruth Alade) or Business coach (Dee Maria). See more below.
The agenda for the day includes:
MORNING
Establishing your vision and goals
EARLY AFTERNOON
Growing in self-awareness, understanding hindrances to your progress and identifying strategies and solutions to move past them
LATE AFTERNOON
Accountability and breaking down an action plan
What people say about the Mindset to Achieve workshop on LinkedIn:
"I went to one of Louise's sessions recently and it was totally inspiring. Her presence, grace and insightfulness made the session extremely powerful for all of those that were there. You can tell that she's a natural at getting the best out of people. Her natural talent and the 10000 hours that she's put in make her an effective human, which ultimately makes her an effective coach.

As you can probably guess I totally recommend her."
Ademola Johnathan Adeyeba, CEO & Founder of 'Get Hench'/ Sales Director Kisaco Research
********
"I had the pleasure of being part of a Career Capital workshop this year. It was very interactive and after working through the various exercises with my peers, I felt so empowered especially when in one exercise I helped someone with marketing their business idea. At that point, my skills, knowledge and confidence really came to the fore because the group exercises were focused and well-crafted towards giving everyone the opportunity to showcase their talents and in some cases hidden talent which would have otherwise been buried through lack of belief, low confidence etc.
I would highly recommend the coaching and leadership programmes that Louise has expertly put together because it really does inspire you, helps you connect the dots and bridge the gaps in a safe and supportive environment without judgement. You'll leave the session(s) being able to deliver an elevator pitch of who you are, your experience, skills and talents or even have clarity on a business idea that you may have been procrastinating about. I learnt that courage is what it takes to stand up and speak, that courage is also what it takes to sit down and listen."
Sylvester Williams DipM MCIM Chartered, Digital Marketing and Communications Specialist Manager at CR Bard - Europe, Middle East and Africa (EMEA)
********
"I had the pleasure of recently attending the Mindset to Achieve workshop, organised by Louise. The workshop brought together a group of professionals from different backgrounds and with different career goals. I can honestly say Mindset to Achieve is the best workshop I've attended, the event was brilliantly structured with group exercises and questions that really challenged you to think about your goals and ambitions, areas for improvement, measured targets and positive next steps to take.
Louise was an excellent host encouraging each and every person within the group, taking the time to really understand the differing needs within the group and instilling us all with the mindset that we are achievers and no goal or dream is too big to realise. I left the workshop eager to begin implementing a plan and working on my goals. Following on from the workshop Louise has implemented an excellent phone support group for every attendee where we are able to share updates on the progress of the things learnt at the workshop and continue encouraging and supporting each other to achieve. This was a truly inspiring workshop and I'd recommend it to all!"
Funmi Ayoola, Events Manager at Imperial College Business School
*******
THIS IS FOR YOU IF:
You are an entrepreneur or professional

You are serious about accomplishing your goals

You are tired of leaving networking events without real and long-lasting value

You understand the power of being accountable for the goals you set

You want to take practical steps now to move forward in the successful completion of your goals and aspirations

Want to challenge thinking that works against you being fully productive and impactful in your work

Want to make practical steps to overcome anything hindering you

Want to build real connections
WHAT YOU'LL GET:
Clarity and focus on your direction and goals

Solutions and ideas on how to move past hindrances

Knowledge and insight into the mindset needed to build your vision and execute your goals

Growth in self-awareness of your strengths and how to leverage them

Identification of blind spots and weak areas with ways to mitigate their impact

Access to the knowledge, resources and experiences of a group of like-minded individuals
BONUSES:
2-course lunch buffet included

Refreshments and snacks throughout the day

Access to be part of the Career Capital M2A group for accountability and support from peers, helping you remain focused and on track to achieve your goals
ABOUT LOUISE KARUNWI:
Louise Karunwi is a certified group coach, workshop facilitator and speaker addressing topics such as how to cultivate the right mindset for success. Louise is a highly dynamic coach working with men and women in business or the corporate sector, helping them achieve their life and career goals, enhance their performance and become more productive and impactful in whatever work they do.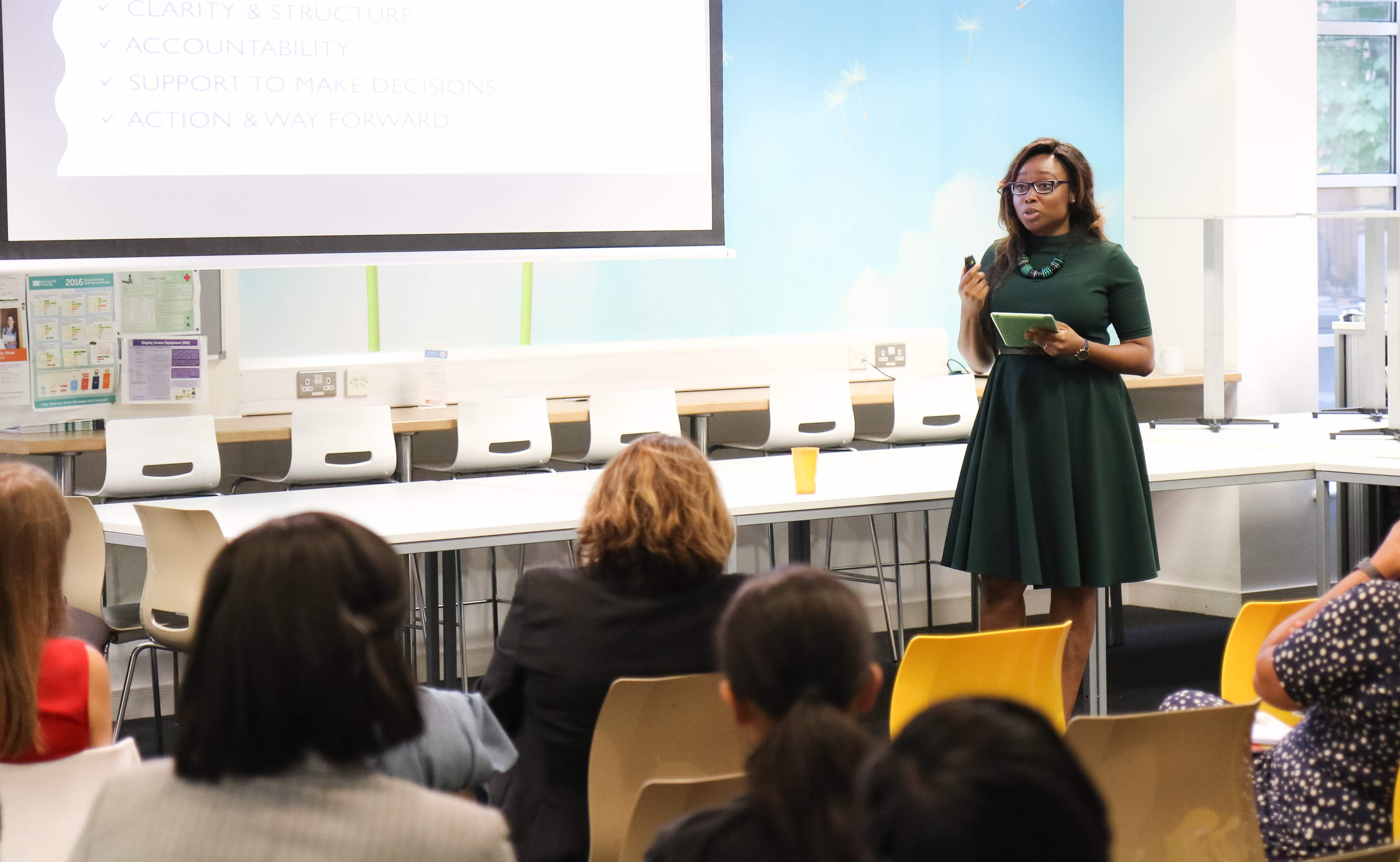 Louise specialises in the following areas: productivity and time management, performance and leadership coaching, cognitive-based coaching, career progression and promotion and transition coaching for career changers.
Prior to establishing Career Capital, Louise spent 8 years working as a consultant for the likes of Accenture and Barclays Wealth Management. She was at the forefront of million-pound projects and programmes and specialised in helping organisations improve their operations and processes to deliver large-scale transformation successfully.
Louise now helps people experience the improvements they want to see in their lives as a private and group Transformational coach because of her passion for human potential.
Connect with her on LinkedIn, Twitter and Instagram @Louise_Karunwi.
Please be aware that this is Part One of a two-part workshop. Part two will take place on 30th December 2017. Tickets for Part two will go live on 10th October.
***************************************************
If you are attending the CV review, career coaching or business coaching sessions, please be aware you'll need to arrive at 09:50 AM.
Only one slot is available and is based on first come, first serve.
Business Coach, Dee Maria Olajide: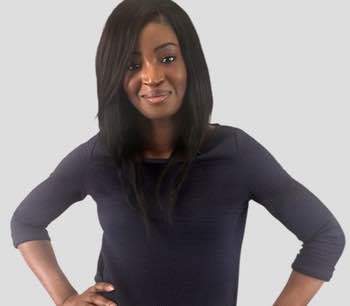 Dee is a serial entrepreneur and coach whose aim is to reach, teach and inspire people to up-level their finances, their business and be relentless in living their best life now. Starting almost a decade ago, Dee's sweet spot is working with startups, helping people in the early-stages of entrepreneurship to transform their ideas into a profitable business.
Dee is the Director of the 300,000 strong network for start-ups, 'UKStartUp' and also teaches financial education and wealth creation through her personal website. Dee believes in a well-rounded approach and coaches on Finance, Business and Freedom.
CV expert, Ruth Alade: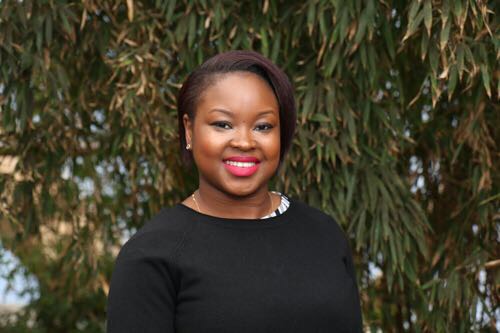 Ruth Adeola Alade is passionate about equipping people to make the right choices by providing one on one CV, career and life coaching sessions. Ruth hosts a weekly radio show called Making Choices and she also founded the blog www.makingchoices.co.uk. Ruth obtained a First-Class degree from Aston University, is a non-practicing Barrister and has spent the last 7 years as a HR professional in the banking sector.
Career Coach, Tony Lorenzo:
Entrepreneur, Professional development coach and Founder of Get Ahead Coaching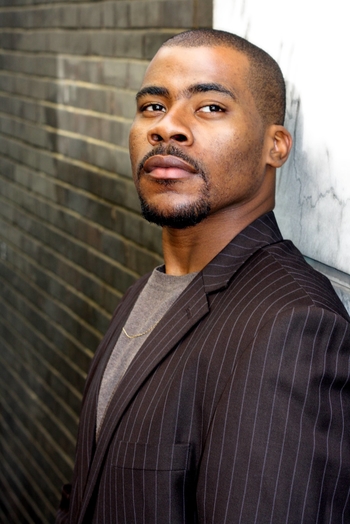 Anthony has over 10 years experience successfully delivering careers and employment advice to those labelled as "disadvantaged", helping them to find upskill, find sustainable employment and/or access other positive opportunities.
His company Get Ahead Coaching works with young professionals to assist them to attain their personal and professional goals, which places an emphasis on the motto "you do not to be great to start, but you need to start to be great"
Anthony Lorenzo is the author of the controversially titled "God is not SMART' available on Amazon, which despite its shock value, is a book that encourages individuals to relentlessly pursue their dreams, imploring the power of faith despite the barriers that surround them mentally, physically and spiritually.
BOOKING THE COMPLIMENTARY COACHING SESSIONS:
Please be aware of the following before you claim the CV or business coaching sessions:
- You must have a paid ticket to book a complimentary session
- Session will be given on a first come first serve basis
- You must bring a printed version of your CV with you if you are having the CV review/career mentoring session
- You must have specific questions or a tangible challenge for the business coaching session to make the most of the time
- You will need to arrive at the venue at 09:50 am
- You cannot claim both sessions, each individual can only book one session
- You must book at least 3 days before the event
Link to book the CV review with Ruth - https://calendly.com/louise-karunwi/cvexpert
Link to book the Career Coaching session with Tony - https://calendly.com/louise-karunwi/careercoach
Link to book the Business coaching session with Dee - https://calendly.com/louise-karunwi/business
********************************************
FAQs
Are there ID or minimum age requirements to enter the event?
22+
Is there a dress code?
Yes. Business casual.
What are my transport/parking options for getting to and from the event?
There is parking available at the cost of £10 per day.
If attending via public transport the closest station is Cutty Sark on the DLR. There are also several buses in the surrounding area.
What can I bring into the event?
Please bring a goal/objective/ambition you had for this year or would like to complete in the future.
Please also bring a business card.
How can I contact the organiser with any questions?
It's our pleasure to answer all your questions. You can send these at contact@careercapital.co.uk
Will there be photography?
Yes please be aware there will be a photographer in the venue taking pictures at certain intervals. By purchasing a ticket you are agreeing to be part of these pictures.
What's the refund policy?
There are no refunds for this event, but if you're no longer able to make it please give us adequate notice so someone else can attend.
FOR QUESTIONS AND ENQUIRIES: Email Simi on contact@careercapital.co.uk