About this Event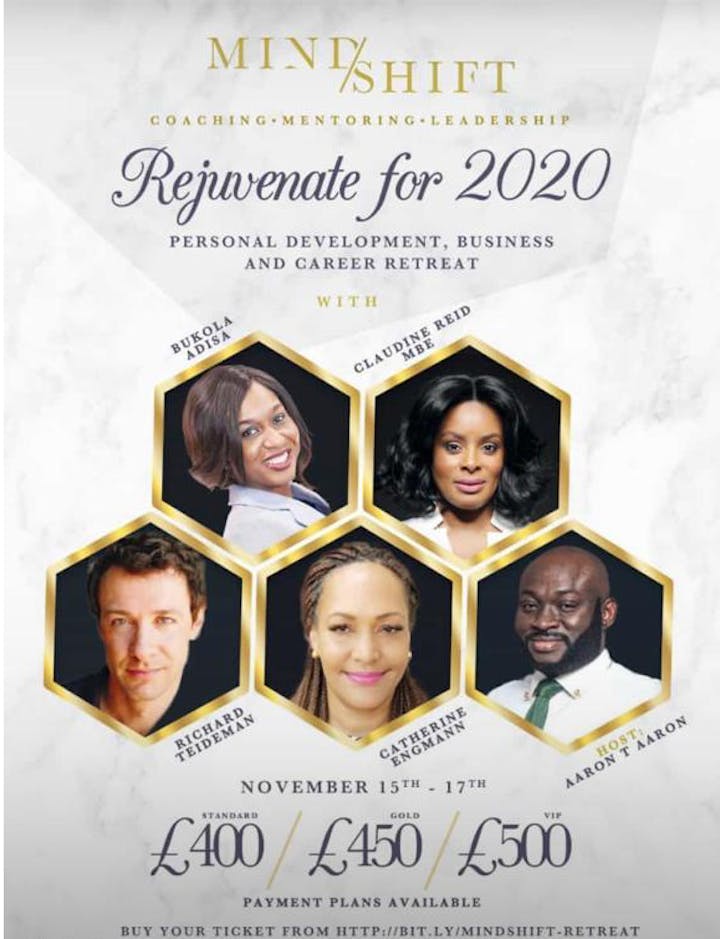 If You Plan on Attending One Retreat this Year, This is The One
In 3 Days -
You will shift your mindsets, expand your consciousness, evaluate your satisfaction, and deeply question your strategies, values and aspirations for growth. Group workshops on personal development, career break through, leadership skills and outstanding business strategies will empower you to be mentally and physically recharged for 2020.
This 3-day retreat, promises to provide you with a healthier business and career mindset, breaking through limiting perspectives and clearing mental and emotional blockages that are sabotaging your growth and progress.
Across the long weekend, you can relax and recharge by soaking in and enjoying the freshest of air, unwind by the poolside and sauna, take mind walks, space and time to reflect, enjoy delectable meals and get some refreshing workouts too.
This relaxed self-discovery journey will further guide you in realigning with your purpose by developing the renewed energy and mindset to reach into what matters the most to you and providing you with the blueprint you need as you recharge your batteries for the new year 2020.
You are sure to leave the retreat feeling refreshed, recharged and knowing what to do to move forward in 2020.