Description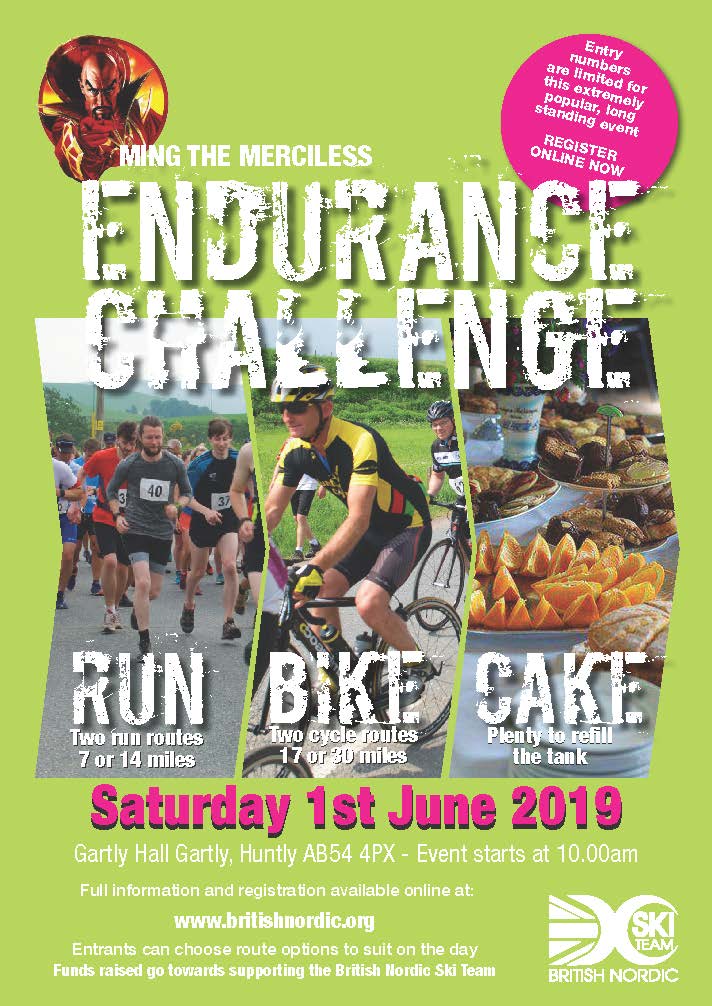 Ming the Merciless - Endurance Challenge
This Open Duathlon comprises an ENDURANCE RUN and CYCLE. The event consists of 2 routes or any combination to allow a choice of long or short as well.

MIGHTY MING is a 14-mile run followed by a 30-mile bike ride.
The run provides impressive views of the Clashindarroch Forest and the Strathbogie countryside, notably on the descent from Muckle Black Hill.
The cycle involves a fairly remote & demanding push up towards the Cabrach on the southern side of Tap O' Noth.
MINI MING is a 7-mile run followed by a 17-mile bike ride.
Runners will enjoy the scenic Coynachie Glen and then a rural cycle circuit within Strathbogie.

On both routes, the run is on quiet unclassified roads and forest trails which include some hard climbs. The bike route is best suited to road bikes (or mountain bikes with smooth tyres) and is on relatively quiet main & minor roads.
Combinations of the routes are also welcome, single stages or relays, or just walking.
Mighty Ming starts at 10.30 a.m. - Mini Ming starts at 11.30 a.m.
Parking for bikes is available at Gartly Hall and registration must be completed at least half an hour before your start time.
Please note that this is Endurance - Individual participants must be 14yrs or over; under 18yrs requires parent /guardians signature. Young families and accompanied youngsters under 14 are welcome to walk or ride the short 7mile run route and be part of the occasion. The wearing of helmets is mandatory whilst cycling.
Showers and changing facilities available nearby at the Huntly Nordic & Outdoor Centre, in Huntly.