Location
St Mary's London Venue Hire
Wyndham Place
London
W1H 1PQ
United Kingdom
Description
A plethora of UK kids brands has paved the way for the British kids market creating success stories in this rapidly growing industry. The time has come for the kids fashion industry to have a platform during the UK industry's renowned London Fashion Week – introducing Mini Mode!.

Mini Mode, the Consumer Show showcases designer brands from across the world featuring adorable mini models showcasing the latest childrenswear collections on the runway, complete with a selection of children's entertainment from talented young performers, including a kid's host, DJ and much more who wow the audience in between the main fashion shows at the show.
Mini Mode is now back for AW19 with a whole host of new entertainment, brands and much more.
Come along and be part of the magic!
This is a family event – a chance for young fashionista's to be inspired by incredible designers from across the world and an opportunity for you to discover brands and looks that you might have never come across otherwise. Prepare to be wowed and inspired!
Doors open at 4:30PM for the Consumer Lounge
Last entry will be 5:15PM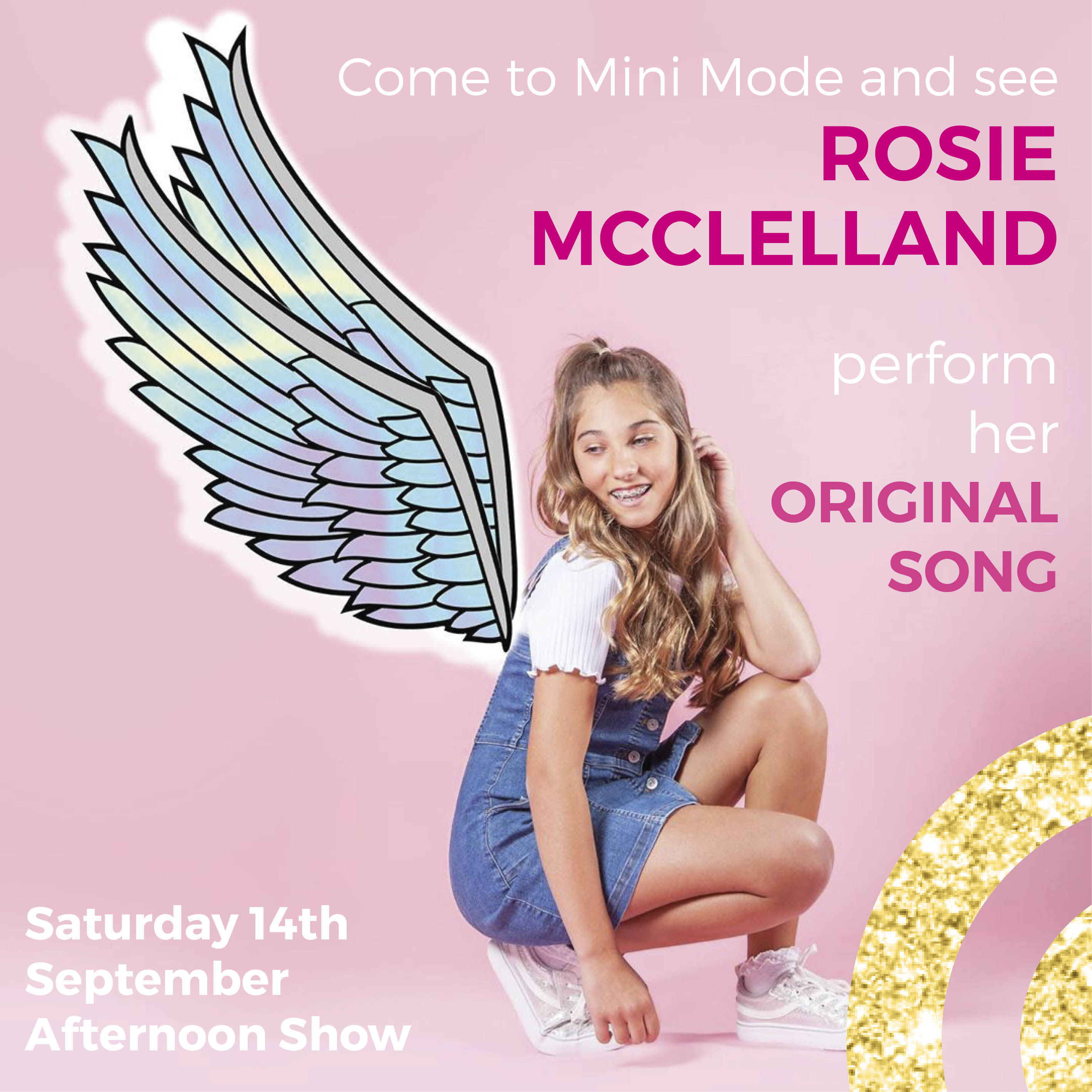 Come and see ROSIE MCCLELLAND at Mini Mode perform her ORIGINAL SONG! She's performing at this show, you'll also get a chance to get her signature.
---
Mini Mode is passionate about using this innovative event as a launch pad to support a UK charity close to the heart of Mini Mode Co-founder, Amanda Rabor. Since 1991, the Osteopathic Centre for Children has provided specialist paediatric osteopathy for perinatal women, babies, children and teens on a donate-what-you-can basis. The main OCC clinic is in Wandsworth, with an outreach clinic in Shoreditch, as well as at the Starlight neonatal unit in Barnet Hospital.
We'll be supporting the OCC by donating 5% of ticket sales. Our biggest hope is to raise awareness of the OCC so more people know about the benefits their services can bring.