Mini symposium - Granite: From Source to Sculpture
Description
Granite: From Source to Sculpture
A mini symposium with Sculptor, Peter Randall-Page FRBS, RA, Geologist (UCL) Dr. Ruth Siddall and Art-Historian, Dr. Philip Ward-Jackson
Introduction and overview: Granite: geology and materiality - Dr. Ruth Siddall
Paper 1 : Towards a history of granite sculpture in Great Britain 1840-1920 - Dr. Philip Ward-Jackson
Predominant in ancient Egyptian sculpture and continuously used in Southern India for temple sculpture, the harder igneous rocks are conspicuous by their absence in the sculpture of the medieval and early modern periods. There is the one exception in 16th century Florence of the specialist in porphyry carving, Francesco Ferrucci, known as del Tadda. Technological advances however facilitated a revival of granite sculpture from the 1840s. With the sculptor John Bell as granite's chief proponent, and with quarries in the South Western counties and Scotland vying with one another in their claims to be behind the first granite sculptures to have been carved since ancient times, a new, more glyptic approach to stone sculpture seems to have developed, once the obvious temptation to compete with marble had been overcome. Philip Ward-Jackson will attempt to piece together the evidence for quantifying the motives, aesthetic, economic and practical for the use of this intractable but eminently durable material.
Paper 2 : Recent Granite Sculpture - Peter Randall-Page FRBS, RA

Peter Randall-Page will talk about The One and The Many at Fitzroy Place, London, Give and Take in Newcastle, Seed at the Core Education Building, Eden Project Cornwall and Ridge and Furrow at the University of Iowa and other works.
Paper 3: Monumental Granite: Material Choices in Ancient and Modern Egypt - Dr. Ruth Siddall
Ruth Siddall will look at Granite sculpture in ancient Egyptian contexts and the way this has influenced the 20th century Egyptian sculptor, Adam Henein.
There will be discussion and Q&A after Dr. Philip Ward-Jackson's paper and after the final paper.
Tea, coffee and biscuits will be available from 5.45. Papers will begin at 6pm sharp.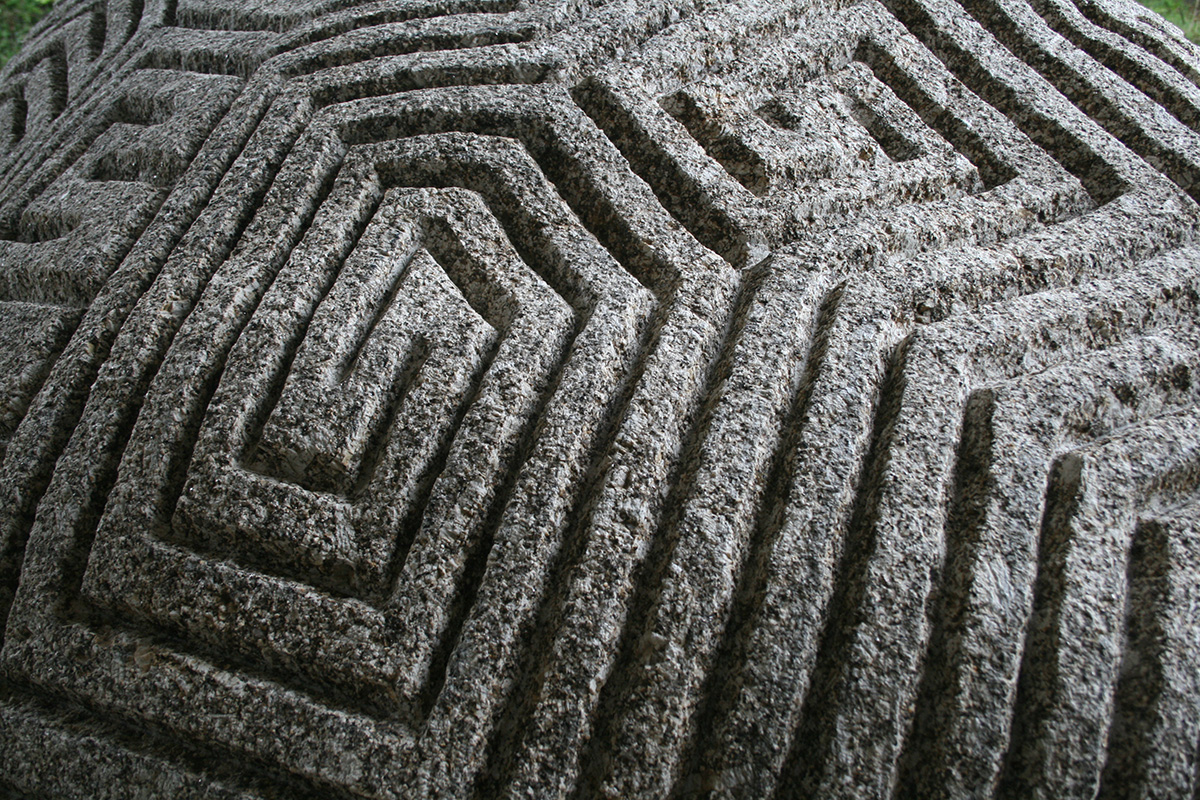 Images: Peter Randall-Page at work (photo: Chris Chapman,courtesy of the artist) and Peter Randall-Page, Ridge and Furrow (photo: courtesy of the artist).