Minimising the energy intensity of last mile deliveries
Description
The vast majority of parcel delivery operations take place in urban areas. As such, they form an important element of urban freight activity and contribute to externalities in the form of traffic congestion, emissions, pollution, noise and accidents. At the same time, parcel carriers operate in a time-critical and demanding environment with high customer expectations, low-profit margins and fierce competition.
Parcels sector plays a major role in today's economy particularly because of growing popularity of online shopping and associated home deliveries. With increasingly high expectations about the speed of delivery, price and customer service, the parcel delivery companies have been operating in increasingly competitive and pressured environment. Customer satisfaction is the driving force behind decisions on how the operations are run, even if it often leads to inefficiencies and tight profits. This seminar will focus on the ways parcel carriers can modify their operations to maintain high levels of customer service and overall profitability, while minimising the impact of increasing congestion, rising fuel prices and tightening environmental regulations.
About the speaker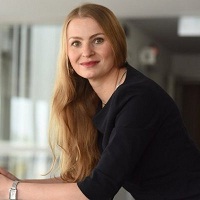 Maja is a Reader in Logistics at the University of Westminster. She is a former Deputy Director of the Centre for Sustainable Road Freight, an EPSRC-funded research centre between Heriot-Watt and Cambridge Universities. She had also led Heriot Watt's contribution to the University Partner Programme funded by the Transport Systems Catapult. Her research interests focus on the environmental performance and sustainability of freight transport operations. Much of her current work centres on the optimisation of supply chain networks, GHG auditing of businesses and forecasting of long-term trends in energy demand and environmental impacts of logistics. Maja is a Chartered Member of the Chartered Institute of Logistics and Transport (UK), and a Fellow of the Higher Education Academy. She is currently leading the University of Westminster's input to the EPSRC-funded Freight Traffic Control 2050 project and the EC-funded CITYLAB project, and is carrying out research for the Centre for Sustainable Road Freight.