'Mining for metals - can it be fair?'
Mining for metals- can it be fair-? 1 Day on line conference webinar
About this event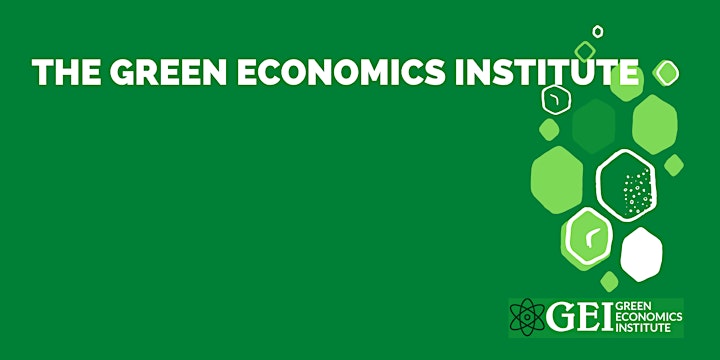 Mining for metals – can it be fair?
Webinar 15 May 2021 9:00 am - 18.00 pm CEST (Central European Time)
Europe's energy and digital transitions depend on metals from the Global South. All too often, mining is dirty business, wreaking havoc on ecosystems and local ommunities. Can Europe source the metals it needs in a responsible way?
Connection Session- -Participants Test all connections 9.00-9.30 CEST
GEI Tech Team: Miriam Kennet & Marlyn Lee Co Chair of GEI Charity Trustees, and Leena Ahmed (UK) : (Sukriti Anand ( India) & Anjikwi Mshalbwana (Nigeria) GEI Trustee,and Volker Heinemann).
About the Event
The energy transition has been placed at the top of the European political agenda,
with the digital transition closely following suit. But to successfully implement these
two priorities, the EU needs to examine and adjust its supply and use of metals.
A renewable energy supply requires far more metals than a fossil one. The digital
transition also relies on a wide array of metals. Much of Europe's metals come from
outside its space, at the cost of environmental dumping and human rights violations.
In many cases, women are the hardest hit by the spread of pollution from mining.
Should we press mining companies to clean up their act and negotiate a fair trade in
metals, or is time to nearshore the extraction of metal ores?
Is it even possible for Europe or the UK to become self-sufficient in metals, by reviving metal mining within their borders and/or by drastically improving recycling from the urban mine? One thing is clear: the dilemmas around metals make it all the more urgent to rethink our consumption patterns, from mobility to data use.
Programme
Introductory Session: 9.30-10.00 CEST (Central European Time) Introduction
Miriam Kennet (The Green Economics Institute, UK ) Introduction: Presentation of the Green European Foundation's transnational project Metals for a green and digital Europe by project leader Richard Wouters (Wetenschappelijk Bureau GroenLinks, NL) and The Green Economics Institute's work on supply chains, digital economies- engineering and technology
10.00 -11.20 CEST Session 1 – Opening Plenary- Mining in the Global South
Chairs- Miriam Kennet,Co Chair- Tech Support Marlyn Hughes
A Overview: The extraction of metal ores often causes major damage to nature and the environment, as well as human rights violations, conflicts and corruption.Examples include DRC and Chile. The mining of cobalt and coltan in the Democratic Republic of Congo (DRC) is a case at hand. Is a more responsible sourcing of metals from developing countries possible? Is the European Union on the right track by extending mandatory due diligence in supply chains?
Speaker: Sophie Kwizera (The Netherlands and Rwanda)Co-Head Policy and Programmes / Advisor Natural Resources and Just Transition | ActionAid. She is the co-head of policy & programmes and the Advisor on Natural Resources and Just Transition at ActionAid (the Netherlands). Corporate accountability is a big part of my work. Through working with mining affected communities, mainly in Africa, her work focusses on doing research on and advocate for better corporate conduct in the mining sector to address existing human rights abuses affecting communities and particularly women.
B) The situation in Africa and the DRC
Speaker: Dr Freddie Tshibumbu Shamwana ( DRC and UK ) an independent expert and acts for African Environmental and Sustainability Consulting- AES Consulting DR Congo. ,' The government of the DR Congo could use its natural resources wealth to leverage sustainable mining policies. What opportunity the new area of base metals for electrical vehicles offer to DRC mining sector? ' and GEI Author. Confirmed.
C) Mining in Latin America
1)Mining in Chile- Speaker: Francisco Ruiz (Chile) Mining in Chile, and GEI COP UN Delegate. Confirmed
2) Stakeholder participation in dam safety plans in the mining sector-
Speaker: Karen Alvarenga Windham-Bellord, (UK and Brazil) PhD Cantab,Natural Resrouces Law specialist, Doctor of Philosophy from the University of Cambridge, . GEI Author and Editor. Confirmed-
She says''"The United Nations' Awareness and Preparedness for Emergencies at Local Level (APELL) for the mining sector sets a 10-step plan for drafting and implementing actions with stakeholders' participation at its centre. The APELL places special emphasis on representatives of local communities, making the plan more inclusive and effective in saving lives and the environment. This is because when people participate in the decision-making process from an early stage, they are more likely to implement what is planned. In times of emergency, knowledge of the plan and the will to follow it are crucial to save lives and minimize negative consequences of accidents."
D) Discussion scene setting and Q and A (20minutes)
11.20-11.30 CEST Short Break
11.30- 12.45 CEST Session 2 – Fair trade in metals: The Situation in Europe : Speaker Debate Panel.
Chair Professor Simon Mouatt, Co-Chair Ewa Sufin, Tech: Marlyn Hughes: Tech Miriam Kennet
The EU is eager to strengthen its industry for energy and digital technology, for
instance by building battery factories. If a developing country restricts the export of
metal ores in because it wants to make and export semi-finished metal products
instead, that might lead to a WTO complaint by the EU, as happened in the case of
Indonesia. Does the EU's scramble for metal ores undermine the global South's right
to earn more from their raw materials by building their own industry around it? What
would a fair trade arrangement look like?
A) -Mining in Europe: -
Cases 1)- Dr Krzysztof Dudek a presentation on the mining of metals in Poland, especially copper. (Poland) Confirmed
2) The just transition in Poland -Coal Mining-Speaker GEI UN COP Delegate Ewa Sufin -(Poland) Confirmed
3) - Mining conflicts in Norway- Hans Kare Flo- (Tekna-Technical Trade Union, Norway) Confirmed
11.55-12.05 Mid session quick break
4) N Macedonia. Speaker:Liljana Popovska (N Macedonia), Former MP and specialist in Mining, GEI Author. (Confirmed)
5)Lithium and other Metals Mining in Serbia: Zaklina Zivkovic (Serbia)
6) Indigenous Perspectives -Mining in Traditional SAMI areas in SwedenSpeaker- Agneta Granstroem Indigenous Sami Gov Councillor and Former MP (Sweden) Confirmed
Q and A
12.45-13.00 Short Break
C) 13.00-13.15 Exploiting the urban mine
To what extent can a better recycling of metals reduce the need for virgin metals? At
present, it is the rarest metals that are worst recycled. How much research and what
kind of legislation do we need to fully exploit the urban mine? Can some metals that
are critical for green energy and digitalisation, such as the rare earths that we
currently source from China, be substituted by more common materials?
Speaker:
Dr Liljana Popovska-( N Macedonia )Former MP and specialist in Mining. 'Liljana Popovska: Mining can not be in the neighbourhood of agriculture and tourism, definitely.'
13.15-13.45 CEST Lunch Break and Break Outs
13.45-14.20 CEST Session 2d) Mining and The SDGs, The UN Sustainable Development Goals, impacts and ethics of mining -near shoring -can we justify bringing mining effects into the EU? If not- what is the alternative?
Chair Marlyn Hughes. Co Chair- Miriam Kennet and Tech
Speakers: - Miranda Brown-( (University of Alberta, Canada), GEI Trustee, Environmental and social impact -What are the parallel learnings for Europe and impact on biodiversity and eco systems- the tension between the environmental and social contexts.(Canada) Confirmed. 10 minutes
- Chelangut Scholar- GEI Research Team, (Kenya)Sustainable Development perspectives from Africa and Kenya in particular
Q and A
14.20-14.30 Short Break
14.30- 15.30 CEST (Central European Time) Session 3 –Contemporary Metal mining. Speaker Panel Debate
-Facilitator -Peg Alexander. Tech Support Marlyn Hughes, Chairs -Miriam Kennet
(Possibly including mining in the deep sea, and sustainable batteries).
A)14.30-15.10 CEST : By importing most of their metals, both the European Union and the UK shift the burden of environmental damage to poorer countries. Mining in Europe would probably be less destructive because of our environmental rules. Moreover, perpetuating Europe's dependence on metal imports, especially from China, creates geopolitical risks. Is it time to revive metal mining within Europe's borders? On what conditions would that be acceptable to local communities and green activists, if at all?
Speakers: - Dr Enkhbaya Shagdar, Erina- (Japan) Senior Research Fellow and COP Climate Expert specialist in energy issues and sustainable development. Confirmed. 10 minutes
- Professor Peter Yang- (USA and China)- Renewable Energy. Case University, GEI Trustee and UN COP Delegate and author. Confirmed
-Dr Hend Ahmed Saldedin (Egypt) Steel Economics and mining and the environment. GEI Author, TBC-
Q and A and discussion
B) Sustainable digitalisation 15.10-15.30 CEST 20 minutes
Digital technologies can help us make a more sparing use of natural resources – from smart energy grids to sensors and algorithms that sort out metal scrap. However, not all forms of digitalisation are a blessing to the environment. The exploding use of data for online video, gaming, advertising, surveillance and training artificial intelligence requires more and more energy and metals. How can we put the digital transition on a sustainable path?
Speaker: Michael J. Oghia, External Relations Coordinator, SDIA | ICT Sustainability Advocate | Building a Sustainable Digital Economy, (Serbia), Confirmed
Q and A and Discusison
15.30- 15.45- CEST Break
15.45 - 16.45 CEST (Central European Time) Session 4 –From Glasgow COP21 to Kunmin COP15 - 2021 a watershed year. The importance of mining and how to incorporate its future as a sustainable part of human activity.
Facilitator Peg Alexander: Tech Support Marlyn Hughes and Miriam Kennet
At the end of 2021, the global community hopes to gather for the UN Biodiversity onference (COP15) in Kunming, China, and for the UN Climate Change Conference (COP26) in Glasgow, UK. If the coronavirus crisis has not driven home the urgency of protecting natural habitats and respecting planetary boundaries, then what will? However, whereas metal mining might be seen as a curse for biodiversity in Kunming, it may be seen as a blessing for climate solutions in Glasgow. Where metal mining takes place in the remaining habitats of wildlife, the risk of new zoonoses is lurking. But we cannot do without metals for carbon-free energy. How to reconcile the objectives of Kunming and Glasgow?
Speakers : Baroness Natalie Bennett- UK House of Lords, Confirmed
- Professor Asia Mohammed IPBES (Sudan) GEI Research Team Member,
Break out rooms.
Q and A Discussion with all participants
16.45 -17.00 CEST Break
17.00- 17.45 CEST Session 5–Concluding session- and next steps. Rethinking our hunger for metals with some break out time to debate in smaller groups.
-Hosted by Richard Wouters and Miriam Kennet
The dilemmas around metals prompt us to question a western way of life that is
consuming more and more kilowatt-hours and megabytes. Should we replace every
fossil fuel car with an electric one, or is it better to share cars and promote cycling?
Can our growing data consumption be justified and do we need an even more
versatile smartphone every two years? Are our politicians willing to confront these
questions, even if it might spook their voters?
Facilitator Marlyn Hughes-Co Chair Miranda Brown, Tech- Miriam Kennet,
Join the Green Economics Institute: www.geimembership.org
Visit the Green Economics Institute's Website: www.greeneconomicsinstitute.org.uk
Please note all times are Central European Time for this event.
Please sign up to the Green European Foundation Newsletter
https://survey.co1.qualtrics.com/jfe/form/SV_00wHmR3pTWVTN5z
This event is organised by the Green European Foundation with the support of The Green Economics Institute and with the financial support of the European Parliament to the Green European Foundation.Partners of the project include: Etopia-Belgium, Strefa Zeleni- Poland, Institute for Active Citizenship Czech Republic, Transicion Verde - Spain, Visio -Finland, with lead partner -WBGL- The Netherlands.
Bookings at Eventbrite Here: https://www.eventbrite.co.uk/e/mining-and-environmental-dumping-is-it-fair-tickets-127029283005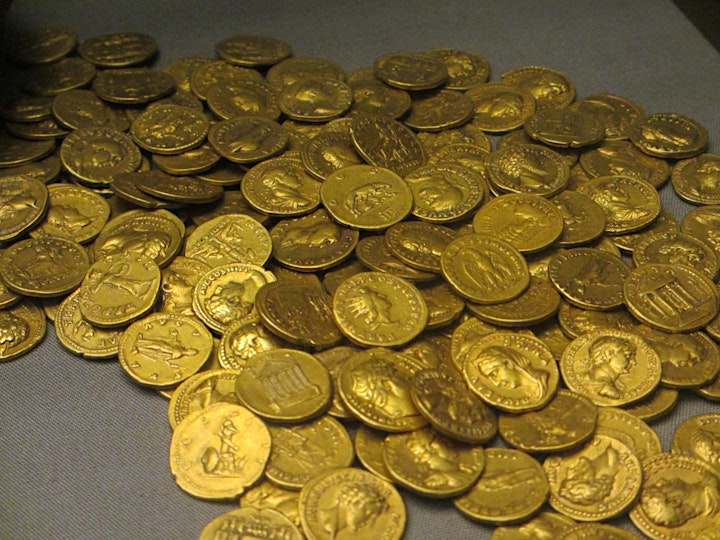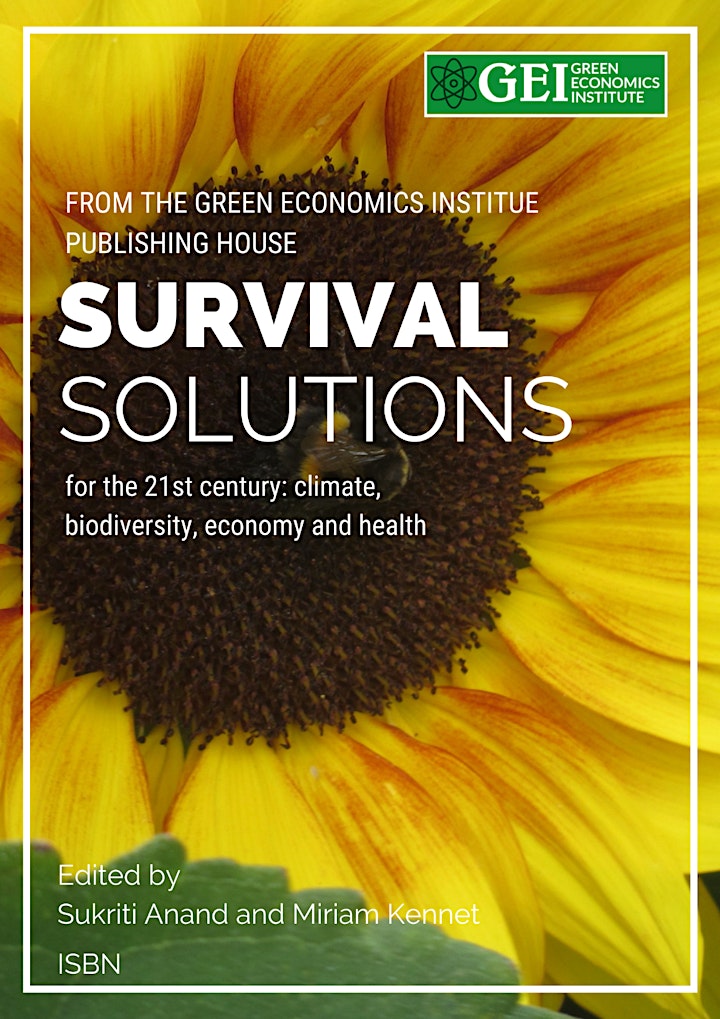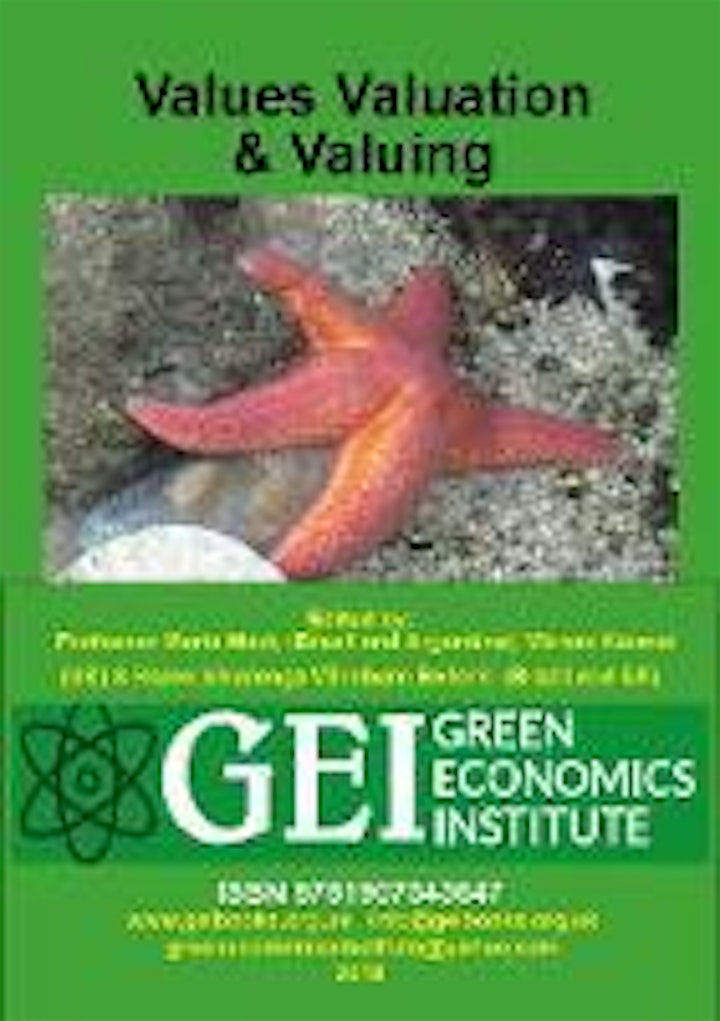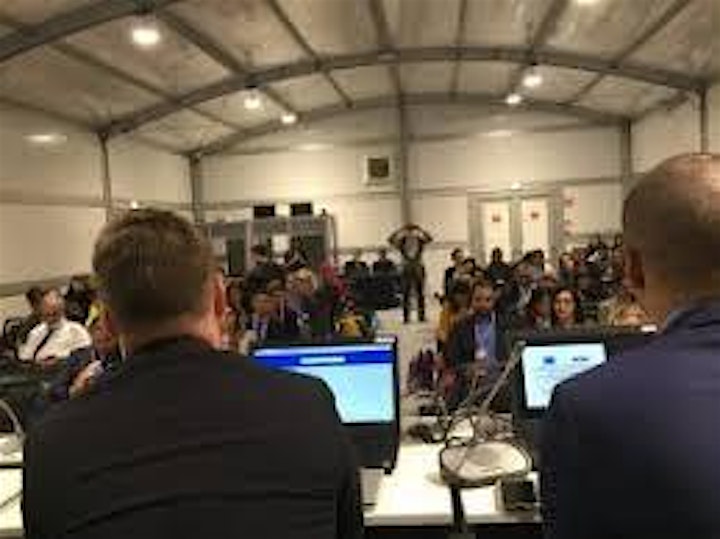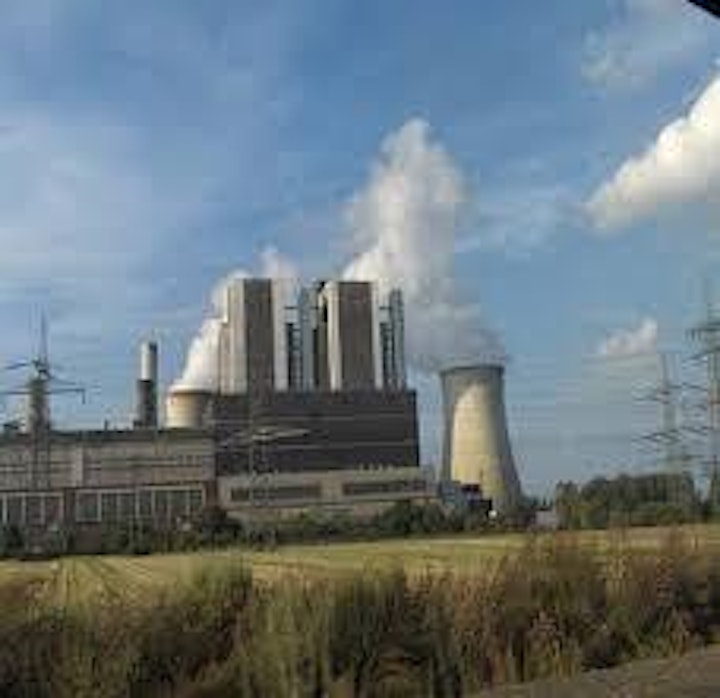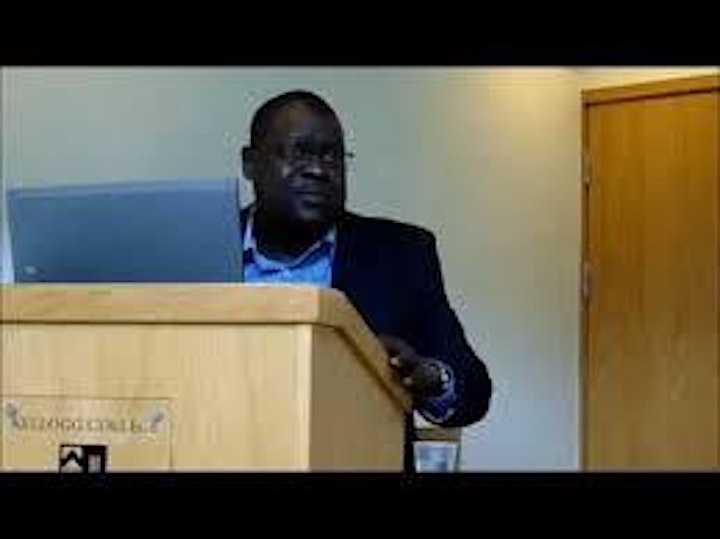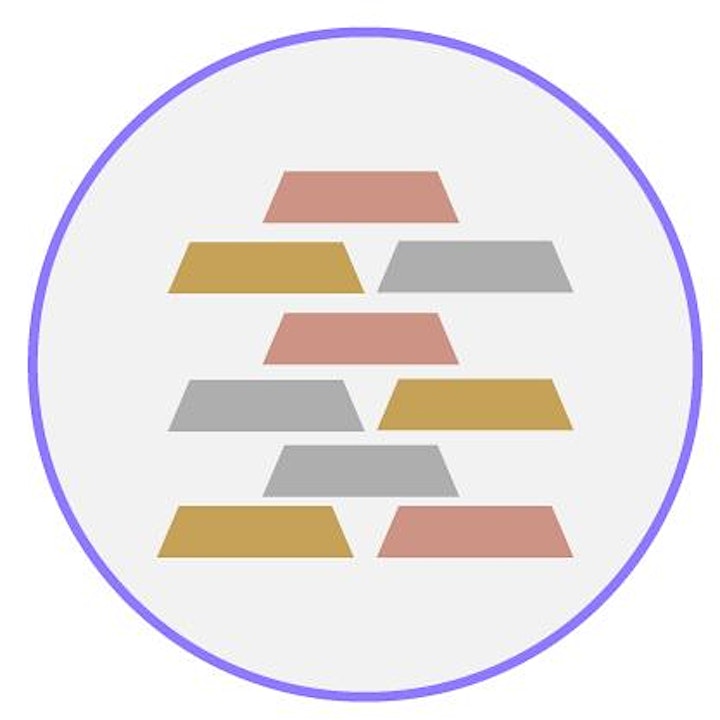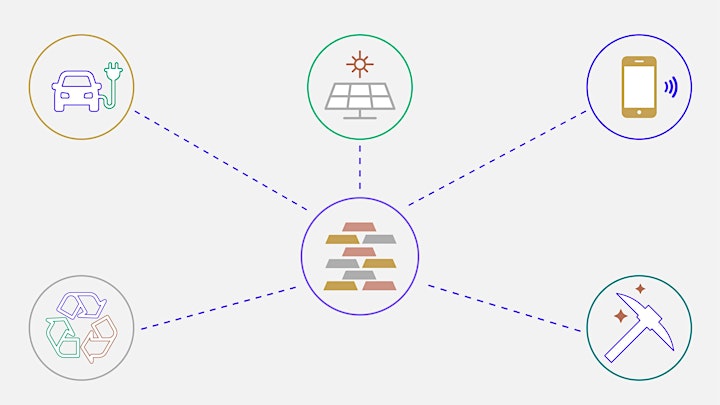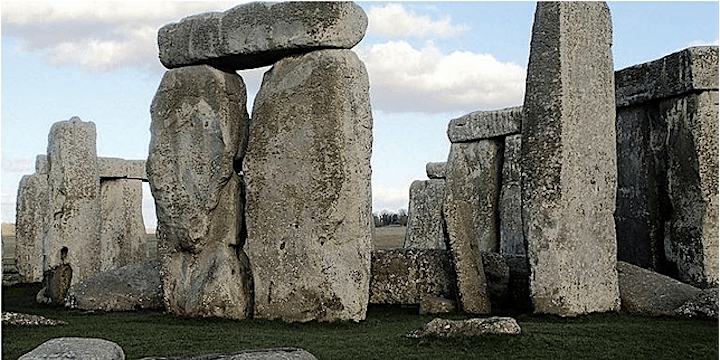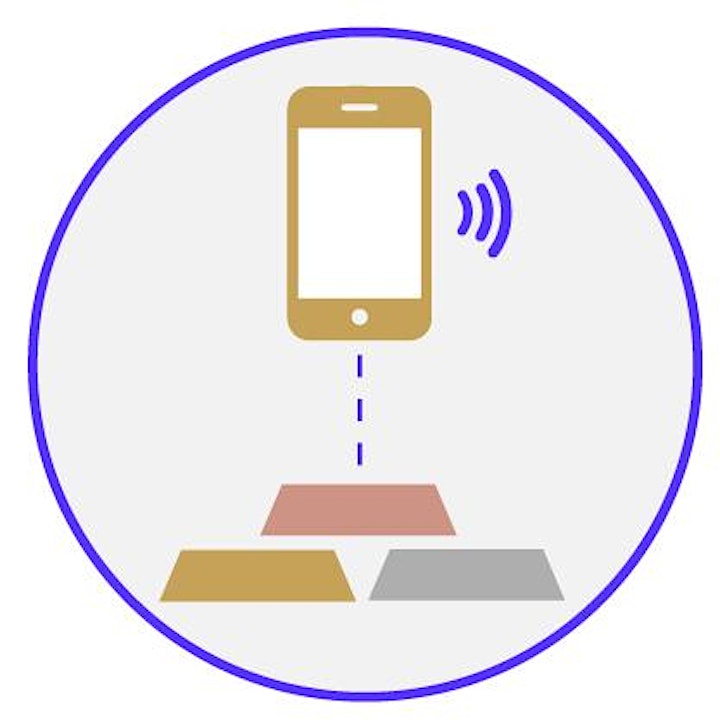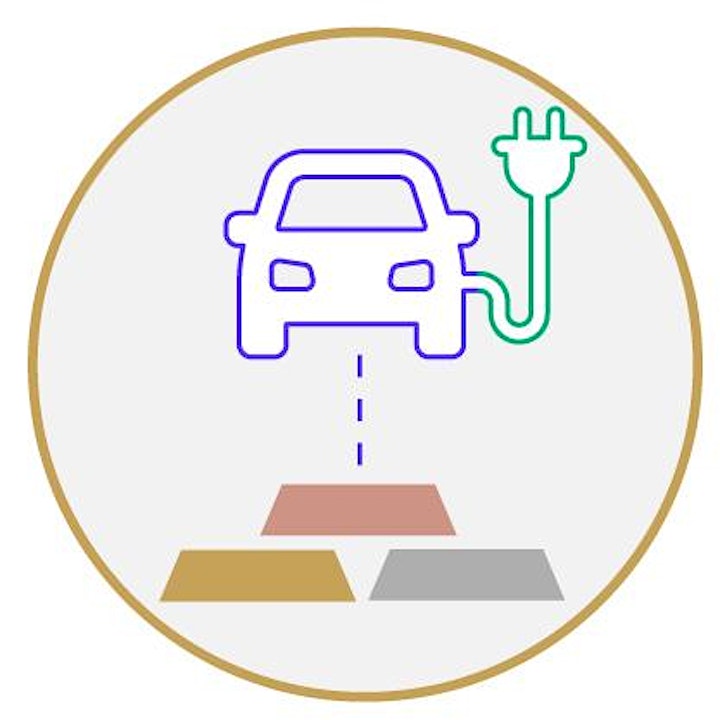 Origin of EU ore imports
For the EU's supply of the base metals iron, copper, and aluminium (bauxite) and three further strategic metals (platinum, tin and lithium), Figure 1 indicates the global origin of EU imports and the global major mining countries regardless of their export destination. For iron, aluminium and copper, the figure shows the main origin countries of EU ore imports. For lithium, platinum and tin, which are mostly exported after a first processing stage, the figure shows the EU imports of the corresponding intermediate products at an early processing stage.
South America's mining sector faces a number of challenges, such as tailing dam bursts, water scar-city and local conflicts due to environmental pressure and socio-economic problems. In Africa, Guinea ex-ports most of its bauxite to Europe and is thus the EU's main bauxite supplier. For other metals, other re-gions play a prominent role for EU imports, e.g. South Africa (platinum) and Indonesia (tin). Related chal-lenges are issues of violent social conflicts (platinum from South Africa), maritime ecosystem degradation from offshore mining (tin from Indonesia) and missing links to local socio-economic development (bauxite from Guinea).
Besides the outlined countries, further countries are relevant for the EU's ore and unwrought metal supply, e.g. Philippines (nickel), USA (zinc, molybdenum), Australia (zinc, titanium), Bolivia (zinc), Turkey (magnesium), DRC (cobalt, tantalum, tin, gold), Gabon (manganese), Canada (titanium), India (titanium), Norway (titanium), and China (rare earths).
Oiko Institute sustainable raw materials for Europe
https://ecdpm.org/great-insights/mining-for-development/eus-ore-metal-import-flows-engagement-towards-responsible-sourcing-industry-supply-chains/
OECDs due diligence to avoid conflict in mining
https://www.oecd.org/daf/inv/mne/OECD-Due-Diligence-Guidance-Minerals-Edition3.pdf
Sustainable Batteries- Ethical Consumer
https://www.ethicalconsumer.org/energy/shopping-guide/batteries
https://www.sametinget.se/87915
https://www.sametinget.se/mining
https://gef.eu/event/metals-in-the-energy-and-digital-transition-limits-and-impacts/
https://www.turing.ac.uk/research/publications/report-where-are-women-mapping-gender-job-gap-ai
Recommended texts: Global Shift, The Age of Low Tech, Voices Africa.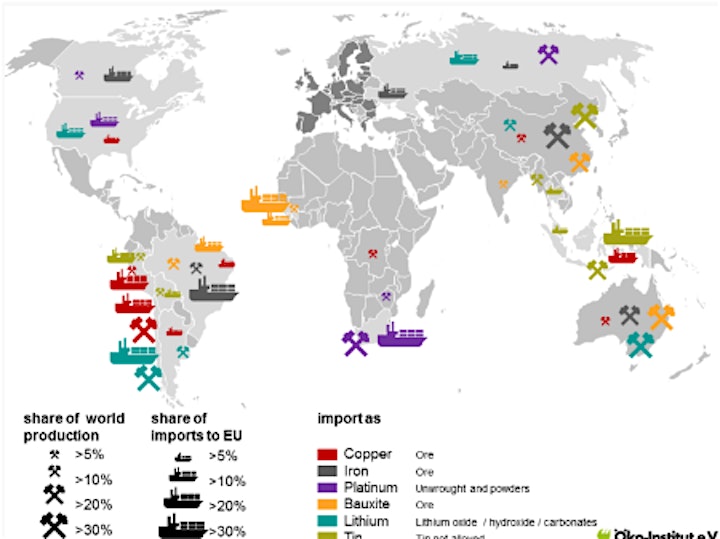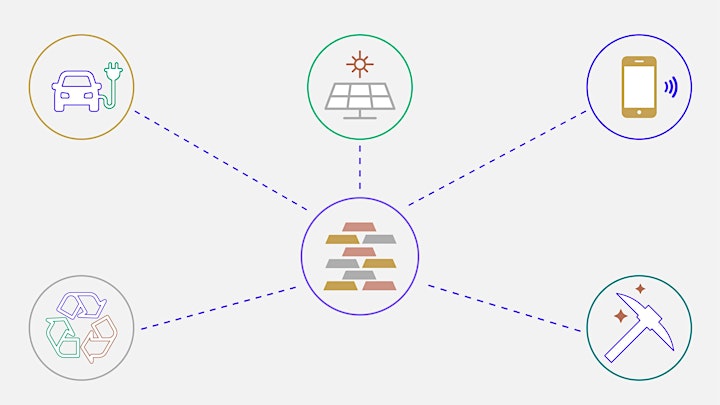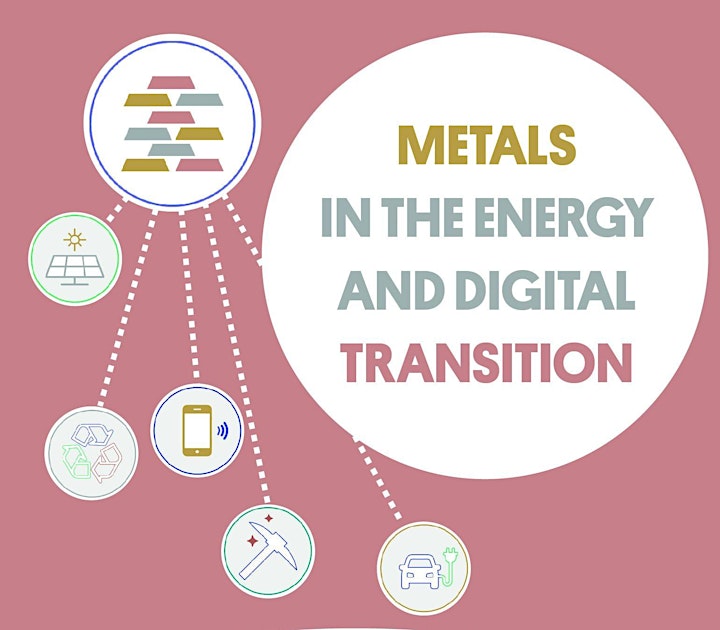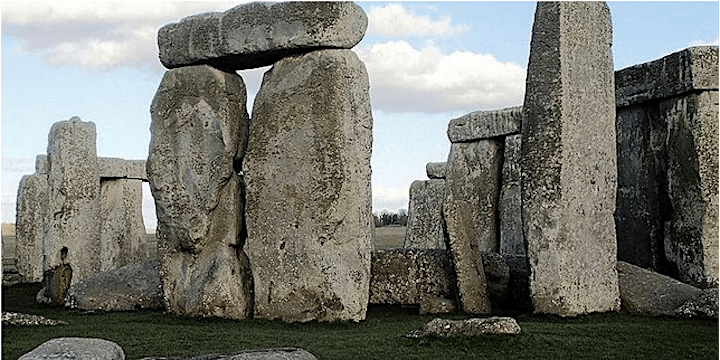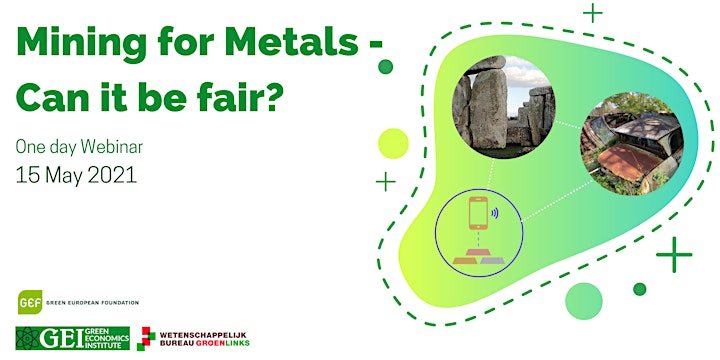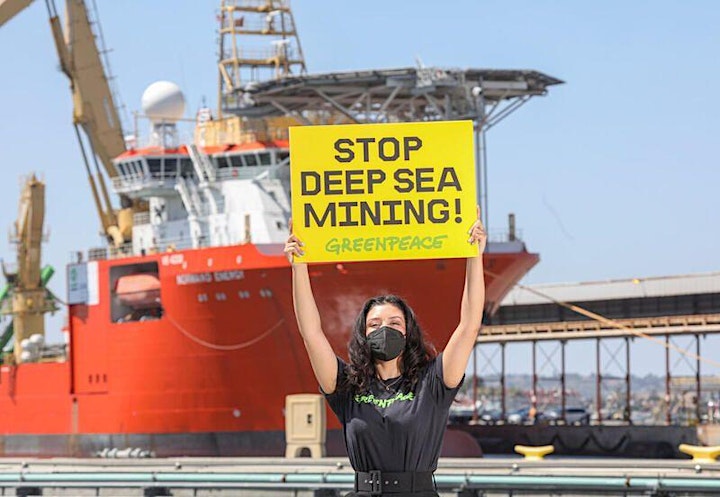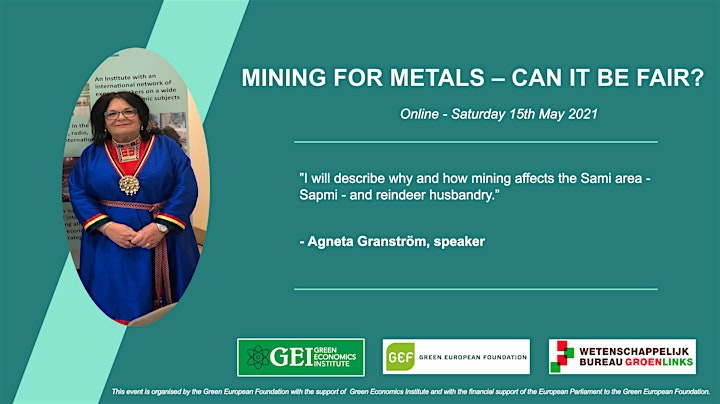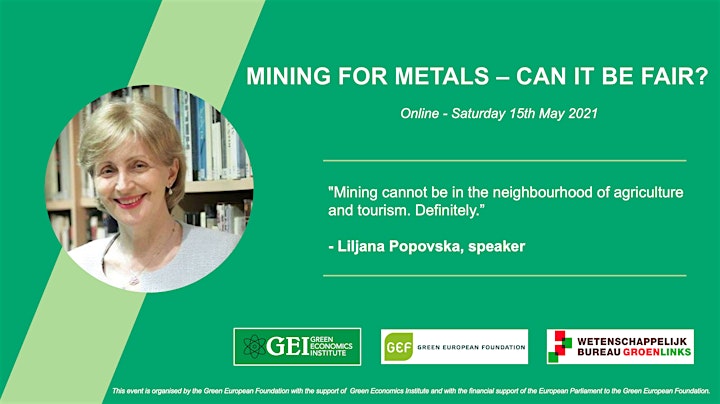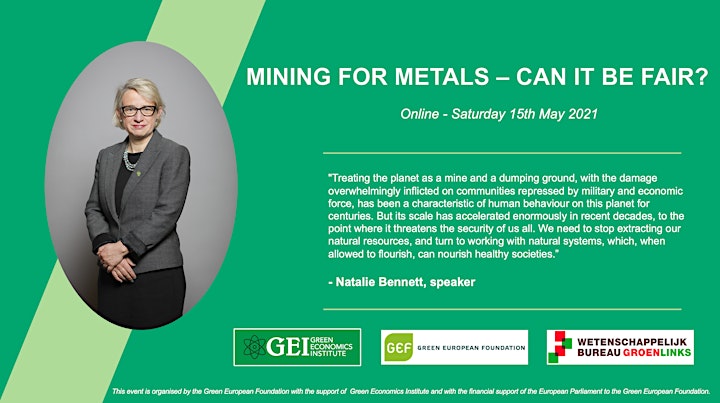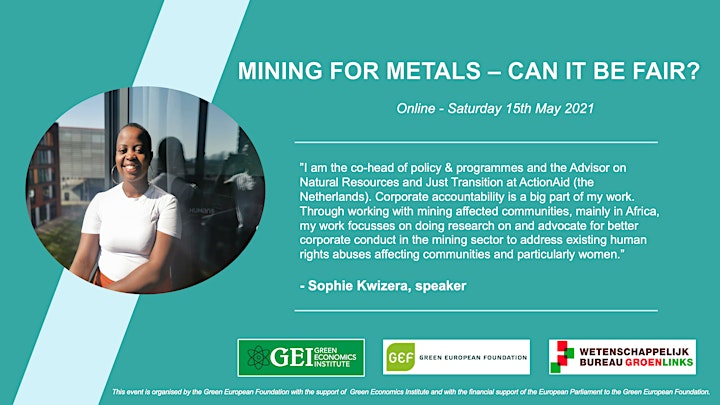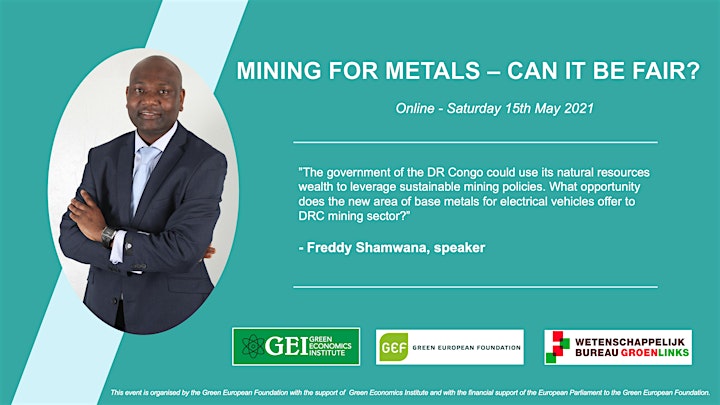 The energy transition has been placed at the top of the European political agenda, with the digital transition closely following suit. But to successfully implement these two priorities, the EU needs to examine and adjust its supply and use of metals.
A renewable energy supply requires far more metals than a fossil one. As to the digital transition, another EU priority, it also relies on a wide array of metals.
It is for this reason that GEF and Wetenschappelijk Bureau GroenLinks will be leading this project, which will deliver a comprehensive Agenda for Action at all political levels, aimed at a sparing, circular use of metals and responsible sourcing of the virgin metals that we really need.
This project is further supported by Fundacija Strefa Zieloni, Institut Aktivniko Obcanstvi, Green Economics Institute, Etopia, Visio, Transicion Verde.
About the project:
While the energy from the sun and wind is nearly infinite, the resources we need to capture this energy are not. Solar panels, wind turbines, batteries, and power cables all contain metals. Their varying properties, such as toughness, conductivity, or the ability to withstand high temperatures, make them uniquely suitable for renewable energy technologies. But metals have to be extracted from ores that are dug up from the ground. Some metals are rare or becoming depleted. Most mining is dirty business.
The more energy we harvest from the skies above our head, the deeper we will have to dig for the metals below our feet. Because of its decentralised nature, a renewable energy system requires far more metals than a fossil energy system. It takes a whole farm of wind turbines to replace one coal-fired power station. Since the sun and wind are intermittent energy sources, part of their energy needs to be stored for later use. This storage also requires a lot of metals, for batteries and for electrolyzers which convert electricity into hydrogen.
The climate crisis leaves us no choice but to make a swift transition from fossil fuels to renewable energies. Already, solar and wind power have entered the phase of exponential growth, as have electric vehicles and the batteries that power them. The European Union will need up to 18 times more lithium and 5 times more cobalt in 2030 than it consumes today in total, for electric car batteries and energy storage alone, according to the European Commission. By 2050, we would need almost 60 times more lithium and 15 times more cobalt.
The digital transition, a second spearhead of the EU, also relies on metals. Many digital innovations enhance our quality of life. Teleworking and videoconferencing have proven particularly useful during the coronavirus crisis. Sensors, data, and algorithms allow us to make a more sustainable use of resources, including energy and materials. But all digital technologies require energy and materials in turn. Despite the ethereal metaphor of 'the cloud', the data economy has a heavy material footprint, which includes a wide array of metals. Gains in the energy and material efficiency of devices and networks are outpaced by the exponential growth of data use, which doubles every two to three years. European demand for rare earth metals for digital technologies, and for electric cars and wind turbines, could increase tenfold by 2050.
The EU is between 75 and 100 percent dependent on imports for most metals. This creates risks for Europe's security of supply and for its strategic autonomy. It also raises the issue of climate justice since the greatest burdens of metal mining are falling on the Global South. Therefore, metals might well become the Achilles heel of the energy and digital transitions.
Should we make a more sparing use of joules and bytes to save metals? How do we stop valuable metals from ending up as waste? Can we procure those metals that we really need in a way that is equitable for developing countries and future generations? This project aims to develop an Agenda for Action at all political levels, which charts a course towards a responsible sourcing of metals for a green and digital Europe.
You can contribute to this Agenda by joining one of our webinars or by commenting on our draft text, which can be found on www.metalsforeurope.eu
The project is led by the Green European Foundation and Wetenschappelijk Bureau GroenLinks. It is supported by Fundacija Strefa Zieloni, Institut Aktivního Občanství, Green Economics Institute, Etopia, Visio and Transición Verde.