MiningMaven Investor Evening with Kolar Gold (LON:KGLD), Ortac Resources (L...
Description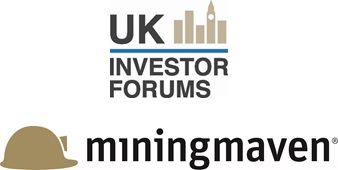 INVESTOR EVENING
Thursday 3rd November 2016
at
The Cote, St Pauls, London
In Partnership with


Kolar Gold (LON:KGLD)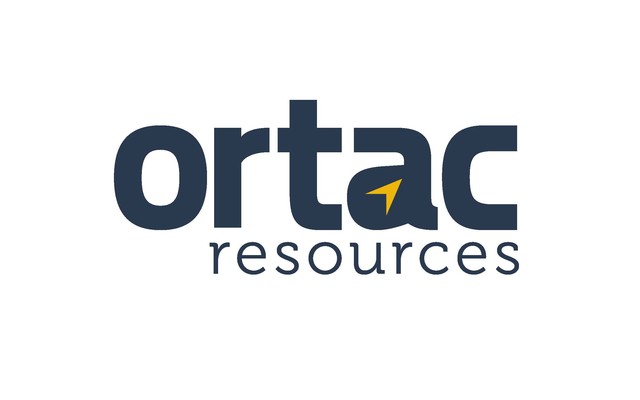 Ortac Resources (LON:OTC)
and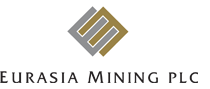 Eurasia Mining (LON:EUA)
---
Media Partners with


---
FREE to Attend*
*Registration only. Places STRICTLY Limited. Register NOW to avoid disappointment
Venue: The Cote Brasserie, 26 Ludgate Hill, St Pauls, London EC4M 7DR
Event timings:
18:00 - 18:30 Registration and Drinks
18:30 - 20:00 Presentations from Kolar Gold, Eurasia Mining + Ortac Resources
20:00 - 21:30 Buffet dinner, drinks + networking
---

28th November - 1st December 2016
Meet the team from Mines and Money at The Cote on 3rd November to register for your FREE* Investor Pass for the Show
2,000 delegates

from 65 countries

750 investors

and financiers looking for opportunities

200 mining companies

showcasing their projects

250 talks

, debates and social events over 4 days

50 hours

of learning, networking and deal-making

150 speakers

and panelists igniting discussion
"The Mines and Money show should be a must go to for serious miners and investors. Excellent for networking and catching sight of the next new leaders of the Industry"
Rob McEwen, CEO, McEwen Mining
*Terms Apply
---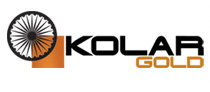 Kolar Gold (LON:KGLD). Kolar Gold Limited ("Kolar Gold") is a gold exploration and goldmine development company primarily focused on India. Its shares are listed on the London Stock Exchange AIM Market under the ticker KGLD.
At the end of July 2016, under Kolar Gold's newly appointed executive team, the Company has expanded its scope to source a cashflow generative gold project in a separate jurisdiction to India, as well as adding a complementary fintech opportunity that.leverages off Kolar Gold's involvement in gold in India. Kolar Gold's primary focus is to explore and develop gold opportunities and participate in the development from an early stage of one of the world's most prospective gold resource regions, India, which is as yet under explored and with minimal production, yet massive consumption.
Kolar Gold's aim has been and is to become a leading Indian gold exploration and development company benefiting both its shareholders and the wider community in which it operates, in the long term. Kolar Gold is progressing its activities through its 20+% ownership of Geomysore Services (India) Private Limited ("GMSI") and by pursuing the revival of the historic Bharat Gold Mines jointly with the Bharat Gold Mine Limited ("BGML") ex-employee united unions, and adding additional opportunities to Kolar Gold's stable.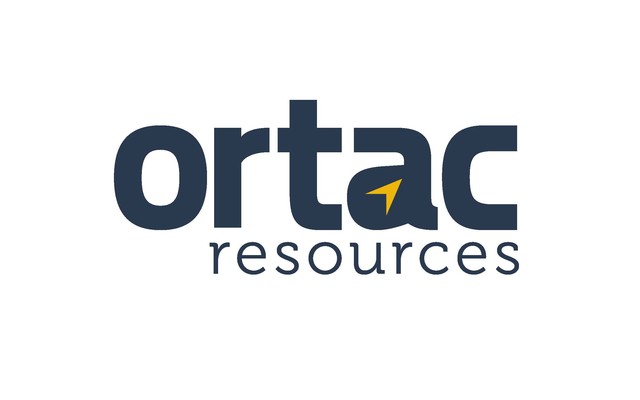 Ortac Resources (LON:OTC). Ortac Resources is an AIM listed exploration and development company focused on natural resource projects. The Company's flagship asset is the 1.32 million ounce gold equivalent resource in Slovakia. It has also diversified its portfolio through its strategic investment in Andiamo Exploration Limited, a private company with gold and copper exploration projects in Eritrea; Zamsort Limited, a private company with copper and cobalt licenses in Zambia and CASA Mining Limited, a private company with 1.2 million ounce gold project in the Democratic Republic of Congo.
Licences in Slovakia
The Kremnica Mining Licensea Area hosts the Šturec Deposit which has a JORC Code compliant ore resource of 1.32 million ounces of gold equivalent, with over 1 Moz in the Measured and Indicated categories. An SRK Pre-Feasibility Study estimates 873koz Au equivalent of recoverable metal in Proven and Probable Ore Reserves at an annualised production rate of over 70,000 Au oz eq. with cash costs of less than $600 per ounce. Whilst discussions with potential local partners and supporters continue, the emphasis has been to continue to secure the companies rights over the 873 koz Au Eq. reserve.
Andiamo Licence
Andiamo Exploration Limited is a private company based in London, exploring for resources in Eritrea, East Africa and can be found here: http://andiamoexploration.co.uk/. Andiamo is focused on Volcanogenic Massive Sulphide (VMS) and gold deposits in Eritrea, East Africa and at present Ortac holds a 27% stake in the company.
Zamsort Limited
Zamsort is a private Zambian registered company. The Kalaba Cu-Co Project, 100% owned by Zamsort and located approximately 900 km from Lusaka, in Mwinilunga, North Western Province, is well within the trending arm of the major geological structure known as the Lufilian Arc (copper belt), on the western flank of the Kabompo Dome.
Ortac has exercised its right and issued a request to Zamsort Limited ('Zamsort') to convert the Secured Convertible Loan Notes and the No.2 Loan Notes into 19.35% of the issued share capital of Zamsort. Zamsort has advised the Company that they may wish to make changes to their share capital structure in order to facilitate further funding. Ortac has advised Zamsort that it would be cooperative should a reorganisation be of benefit to the financing of Zamsort, and in the best interests of Ortac.
CASA Mining Limited
Ortac currently holds just under 20% of CASA Mining Limited (http://www.casamining.com/), which holds the rights to three contiguous mining licenses totalling 133km2 located in the South Kivu province in the eastern Congo gold belt of the Democratic Republic of Congo ("DRC"). Over the last six years over $30m was spent developing these licenses. At CASA's most advanced project, the Akyanga deposit, SRK has reported an initial Mineral Inferred Resource of 1.2 Moz @1.7 g/t Au. The deposit is still open ended along strike and down dip and has had a scoping study completed on it that demonstrates the potential viability of a 100,000oz gold per year operation. Post the end of the period CASA provided an update to shareholders on an initial smaller operation requiring a substantially lesser amount of upfront capital. Additionally, it provided a resource update that demonstrated the potential for its project to host a resource well in excess of 2 million ounces.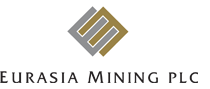 Eurasia Mining PLC (LON:EUA) is an international mineral exploration company, listed on the Alternative Investment Market (AIM), currently operating in Russia.
Eurasia's stated objective is to explore for platinum group metals (PGMs) and gold through self-funded own exploration targets and joint venture partnerships with strategic operators and local partners.
Eurasia's established focus is exploration and development of platinum, palladium and gold projects in Russia. Its aim is to deliver value to its shareholders by leveraging the significant experience of its directors and management team to advance our licences and to acquire new projects.
The company continues to advance its two key licences at West Kytlim in the Central Urals and Monchetundra on the Kola Peninsula, and retains an option, in a joint venture with Metal Tiger PLC, over the Semenovsky gold tailings project in the southern Urals.
In West Kytlim platinum and gold mining commenced in October 2016, with the prospect of at least 10 years of production lying ahead.
At Monchetundra on the Kola Peninsula, Eurasia's interests in hard rock projects date to 2006 when it acquired three licences from local vendors, two of which have since been surrendered. By 2008, operating in a joint venture with Anglo Platinum, Eurasia had drilled a total of 16,000m of drill core. Several targets including West Nittis and Loipishnune were identified by early drilling programmes. 2011 drilling revealed the high grade near surface West Nittis target within a series of chalcopyrite-rich veins and veinlets in brecciated shear zones. This target was further developed in 2013 and again in the 2015/16 programme which included 4,500m of drill core and an extensive shallow soil sampling program focusing on both West Nittis and the Loipishnune targets. A resource calculation and feasibility study covering both targets is scheduled for completion before end of 2016, and this will form the basis of an application for a discovery certificate which will guarantee mining rights.
On 10th October 2016 Eurasia Mining announced that an Engineering Procurement, Construction and Commissioning ("EPC") turnkey contract had been signed in relation to its Monchetundra project, between Eurasia's 80% subsidiary, Closed Joint Stock Company "Terskaya Gornaya Kompaniya" ('TGK') which holds the Monchetundra licence and Sinosteel, a Chinese state owned group operating primarily in mining, trading, equipment manufacturing and engineering. The contract value totals US$176,000,000 with the loan covering 85% of the contract value and is for the development of two platinum group metal ('PGM') deposits as open pittable targets within the Monchedundra licence, one at West Nittis and the second at Loipishnune.
At Semenovsky tailings project, Eurasia, operating in JV with Metal Tiger Plc, are engaged in an extensive metallurgical testing program, as part of ongoing due diligence. The project presents as a near term producing target with very low capital requirements, operating costs, and inherent geological and/or reserve risk. A low tech cyanide leach circuit has demonstrated very robust economics which are now being further proofed and optimized ahead of an investment decision. Under the Heads of Terms with local company Golden Sands, the EUA MTR JV retains a right to meet capital investments and acquire up to 67% of the project. Earlier in 2016 the reserve was confirmed as Russian C2 Standard, 2.9m tones of material grading 1.2 g/t gold and 16.4 g/t silver.
---
Registration only. Places are STRICTLY Limited and we expect that demand for places to be very high. Please register early to avoid disappointment

FREE TO ATTEND*
Advance registration is required. Places are strictly limited and available on a first come first served basis, so do ensure you register early to avoid disappointment.
This premium event is suitable for investors and those who wish to learn more about mining and exploration related investment opportunities.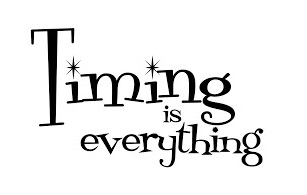 UK Investor Forums and MiningMaven are trading divisions of Catalyst Information Services Limited. Registered in England no. 06537074. Registered Office Address 3rd Floor Ivy Mill, Crown Street, Manchester, M35 9BG
Organiser of MiningMaven Investor Evening with Kolar Gold (LON:KGLD), Ortac Resources (LON:OTC) and Eurasia Mining (LON:EUA),
Just a few of the many exciting investment ideas we will be showcasing:
Small Cap  opportunities (AiM, NEX, TSX & ASX)

Bitcoin + Blockchain Technologies

3D Printing  + Internet of Things (IoT)

Technology Metals (Lithium, Graphite etc)

Recycling, Green + Clean-Tech Solutions

Fine Wines + Classic Cars

Food Technology, Farming & Forestry

Collectables, Antiques & Fine Art
To be notified of forthcoming UK Investor Forums events in your area, register now www.ukinvestorforums.com.
Rest assured your details will be kept securely and you will not be bombarded with emails from us or any third parties.
Disclaimer: UK Investor Forums (UKIF) is a trading division of Catalyst Information Services Limited. Registered in England no. 06537074 (Registered Office Address 3rd Floor Ivy Mill, Crown Street, Failsworth, Manchester, M35 9BG).
UK Investor Forums organises and facilitates events and seminars across the UK for Sophisticated Investors and those wishing to manage their own financial affairs, to hear from sector and industry experts, meet with companies, learn more about a wide range of investment ideas and opportunities and network with like-minded people.
UKIF does not give investment advice or act as an advisor or promoter for any individual person, company or investment class. Individuals are always advised to carry out their own extensive research with regard to any investment and or consult with their advisors should they deem it appropriate. In the case of investments listed on stock markets, any information provided does not constitute any form of advice or recommendation and is not intended to be relied upon for making (or refraining to make) any specific investment or other decisions.
Should individuals wish to enter into direct relationship with any company or individual presenting they do so of their own accord and UKIF will not have any responsibility or liability in this respect.