Description
Dear Buttons,
We accepted the result of the 2017 Minogue Referendum when 53% of the Royal Vauxhall Tavern voted Kylie to 47% for Dannii, however we also note that much has changed over the last 12 months.
It is time for Push The Button to set out decisively and with clarity the way forward. Doing nothing at this stage - in many ways, the easiest thing for us to do - would mean letting Push The Button drift through the summer, with our fingers crossed, simply hoping for the best.
This is why we have written to the RVT to request a second, definitive Minogue Referendum to be held at 9pm on Friday 28 July.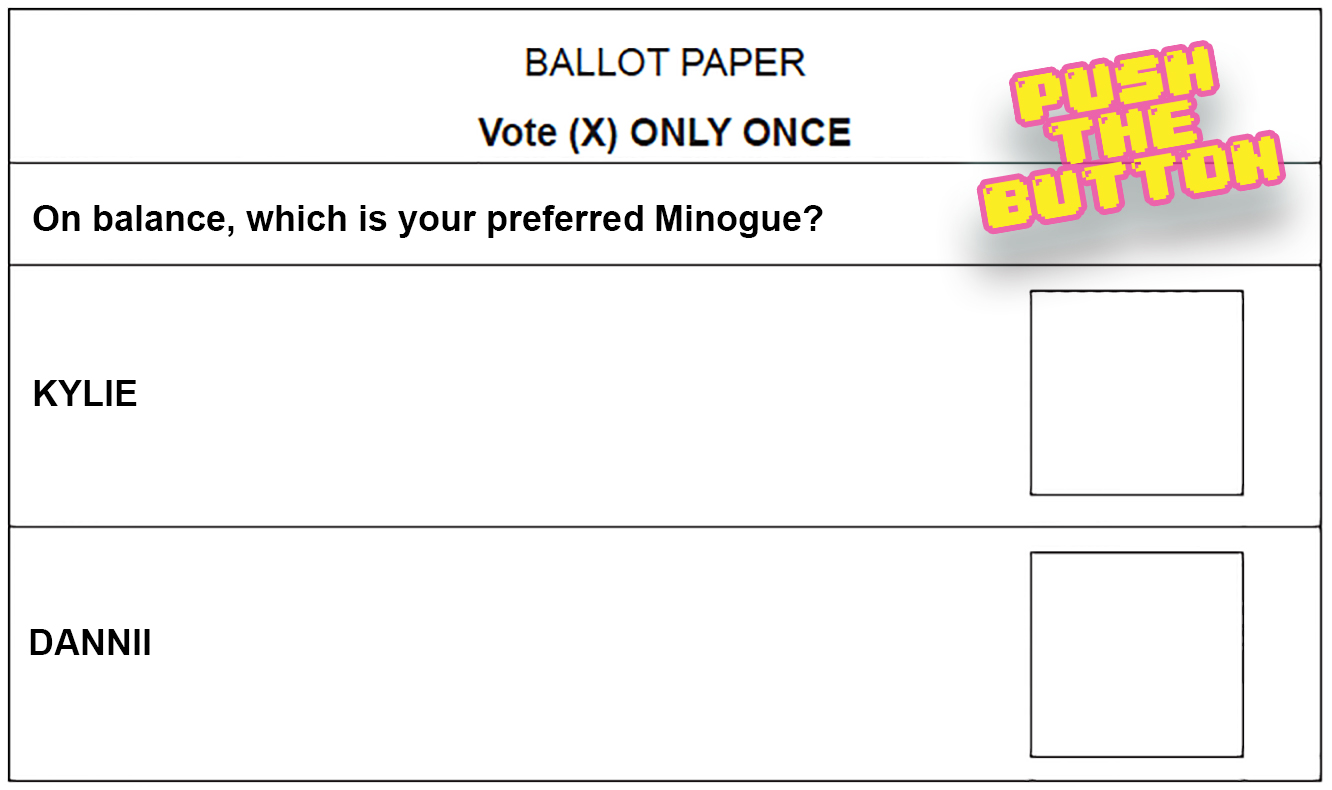 Hustings start at 9pm, polls open soon after. We expect to have the results shortly after midnight.
Pick a side, dress in your team colours and make your vote COUNT.
1-555-CONFIDE. CALL NOW. SATISFACTION GUARANTEED. MINOGUE HITS ALL NIGHT LONG.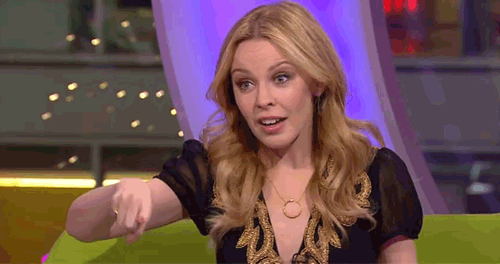 ESPECIALLY FOR YOU we're putting on the biggest night of MINOGUE AMAZINGNESS amongst the pop frolics, posters, badges, nonsense and sing-alongs you've come to expect – and you're right, Dannii, we WON'T be changing the gender references.