MIOIR & Digital Futures Joint Seminar - Philip Boucher
MIOIR & Digital Futures Joint Seminar with Guest Speaker : Philip Boucher, European Parliament
About this Event
EU AI policy and AI policy support at the European Parliament
Abstract:
The European Parliament has been active on AI since its 2017 resolution calling for civil law rules for robotics and AI. Since then, a series of resolutions have focused on autonomous weapons systems, propaganda, industrial policy, autonomous driving, and consumer protection with further resolutions on AI in the context of intellectual property rights, civil liability, ethics, criminal law and policing and education and culture under debate. The Parliament has also established a special committee on AI in the Digital Age, tasked with developing a strategic plan for AI, with medium- and long-term objectives. Meanwhile, since 2018, the European Commission has issued a series of communications on AI, culminating in this year's White Paper. Following the conclusions of its High-Level Expert Group on AI and public consultation this summer, the Commission is now preparing a legislative proposal. This is anticipated to promote 'AI excellence' while providing safeguards towards 'trustworthy AI'. The subsequent negotiations are likely to focus on how the proposal defines high- and low-risk applications, the regulations that apply to each category, and the mechanisms to promote development and deployment. The European Parliament's STOA Panel for the Future of Science and Technology and its new Centre for AI support MEPs and committees with their work on AI by providing expertise, publishing studies, organising debates, and engaging with wider communities.
Short Bio:
While my primary school was in Salford, the rest of my education was thoroughly Mancunian with a BSc in Artificial Intelligence, MSc in Pollution and Environment Control and PhD in Management of Science, Technology and Innovation, all from the University of Manchester. I have held postdoctoral research positions at the University of Manchester, University of Nottingham and the European Commission.
At the European Parliament, I support the work of various committees and MEPs - in particular the STOA Panel for the Future of Science and Technology - with their work on AI. As AI coordinator, I follow EU-level activities and initiatives on the subject. Currently, I am primarily occupied with STOA's Centre for Artificial Intelligence (C4AI) and its partnership with the OECD.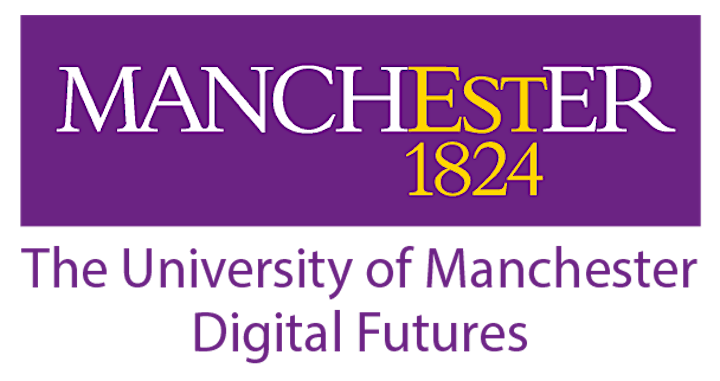 Digital Futures is a highly interdisciplinary network which operates across the whole range of the University's digital research. The aim of Digital Futures is to present a coherent overview of our digital research activity to external stakeholders and bring together our research communities to explore new research areas and address strategic opportunities. Sign up for our newsletter to stay up to date with our news, events and opportunities.

The Manchester Institute of Innovation Research is a centre of excellence in the field of innovation studies, building on a 50-year tradition of innovation and science studies in Manchester. Our studies examine the impact of economic factors, management and policy on innovation and science, while we work closely with stakeholders in policy, industry and the third sector. Sign up to our mailing list to stay up to date with our latest activities.