Description
Join our MIPIM 2020 runs with fellow property and construction professionals and for every person who attends the good people at London Building Control will donate £10 to the charity CRASH.
Join us to do your best deal of the day before breakfast!
A Monday evening welcome run and morning runs from Tuesday to Thursday take place along the coast under the clear blue sky of Cannes.
Networking:
Growing your network is fundamental to our events and this will take place before, during and after the run.
Attendance:
This event is open to professionals working in the property and construction sector attending MIPIM. Please share with Colleagues, Clients and Contacts who may enjoy the events.
Timings:
6pm to 7pm - Monday 9th March.
7am to 8 am - Tuesday 10th March
7am to 8 am - Wednesday 11th March
7am to 8 am -Thursday 12th March
Arrive by the time advertised, runs will depart shortly afterwards
Runs:
Groups runs will be 30min to 1h on an out and back route at a casual pace along the coast. These runs cater for all abilities.
Registration
Please register to confirm attendance. You will also be notified of any changes or additional run times added during the week.
FREQUENTLY ASKED QUESTIONS
Can I come on my own?
Sure, lots of people come to their first Property Sports Network events on their own. It's a great place to meet new business contacts from different circles to your own.
What will I need?
Bring comfortable running kit and plenty of business cards. It can sometimes be cold first thing so check the weather to make sure you do not underdress.
Can I get changed on site?
No, we meet at the steps of the hotel. Please come along in your running kit.
Are there showers on site?
No. Typically attendees head back to their hotels to shower.
I'm not a great runner; will I slow the group down?
No, the events are intended to be social events take place at a steady pace.
OUR CHARITY - CRASH
CRASH is a unique, practical charity that assists homelessness and hospice charities with construction related projects, creating places that care for people.
CRASH does this by sourcing pro bono professional expertise, building materials and awarding cash grants generously donated by the construction and property industry.
Well designed and expertly built environments have a positive effect on how we all feel and behave. This is especially true for people who are homeless, vulnerable or sick and those who care for them. Read more at www.crash.org.uk

OUR SPONSOR - LONDON BUILDING CONTROL
London Building Control Ltd, is a Corporate Approved Inspector and was incorporated as a company in 2006 to focus on building work in London.
Since we began the company has grown considerably and now operates across the UK from the south coast to the north of England, with offices in London, Manchester, Welwyn Garden City, Chichester and Exeter. We are here to meet the specific needs of our clients for both commercial and residential sectors. Read more at www.londonbuildingcontrol.co.uk


In 2019 we riased £2,000 over the week for LandAid thanks to the kind donations from London Building Control.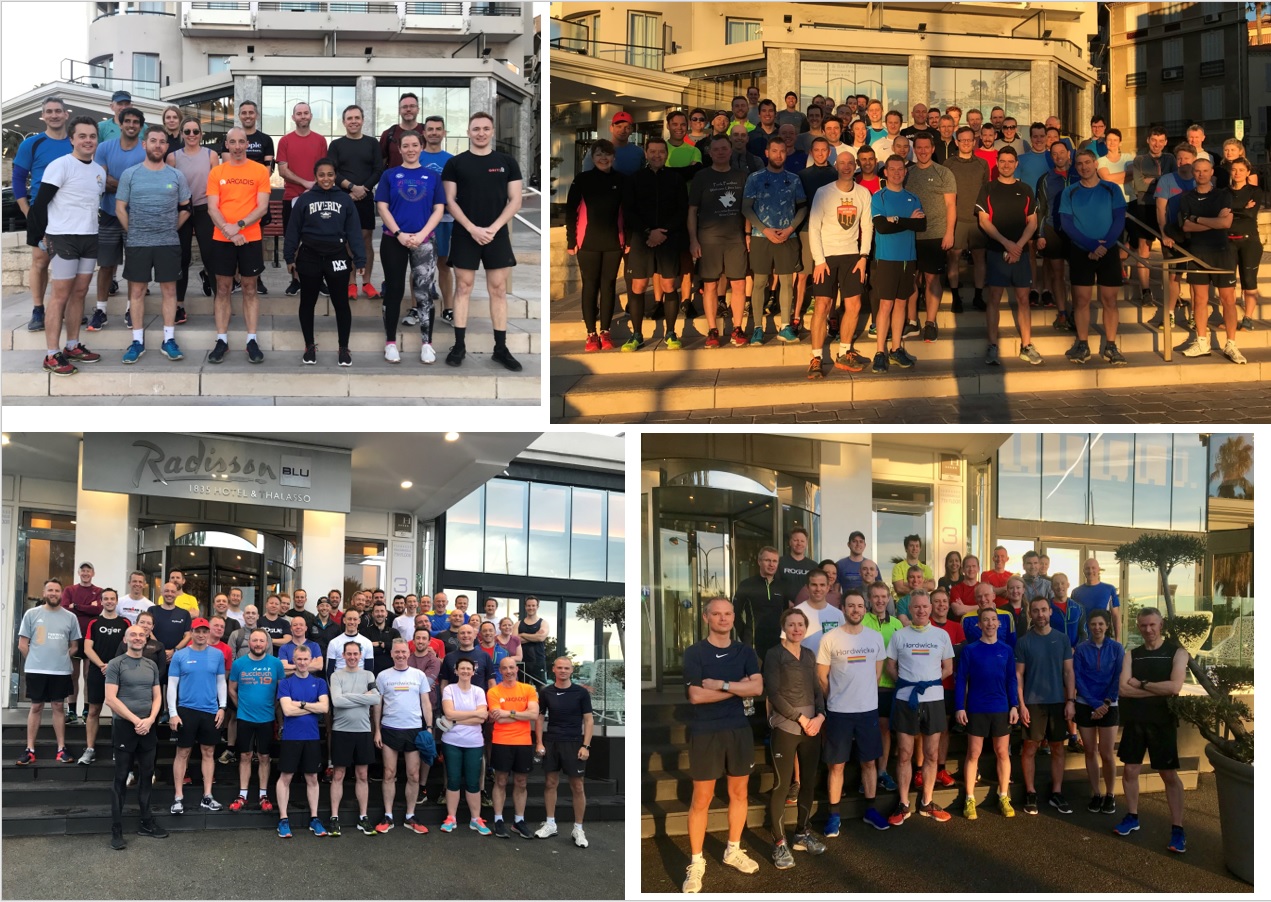 ---
---
How to keep in touch:
Twitter: Follow us here.
Linkedin: Follow us here.
Instagram: Follow us here.
Facebook: Follow us here.
Strava: Follow us here.
Or sign up to our mailing list to recieve early notification and discounts: Here.
---