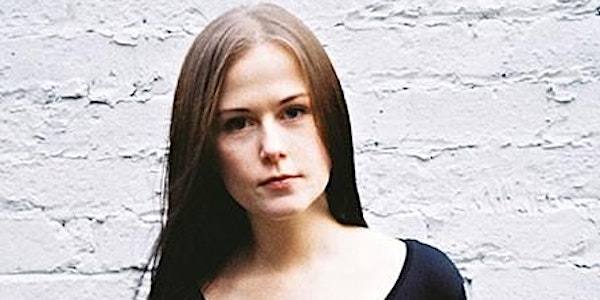 Miriam Allott Series 2016-2017: Poetry in Translation Launch event for Cent...
Location
School of the Arts, 1st Floor Library - The University of Liverpool
19 Abercromby Square
Liverpool
L69 7ZG
United Kingdom
Description
Poetry in Translation Launch event for Centres of Cataclysm and Currently & Emotion with the editors Sasha Dugdale, David Constantine and Sophie Collins. Poets will read from both anthologies, followed by a panel discussion with Professor Charles Forsdick (University of Liverpool, Department of Modern Languages) about poetry translation in Britain. 5.30pm, School of the Arts Library, 19 Abercromby Square. In collaboration with the Department of Modern Languages and the AHRC.
Centres of Cataclysm celebrates the fifty-year history of Modern Poetry in Translation, one of the world's most innovative and exciting poetry magazines. Founded in 1965 by Ted Hughes and Daniel Weissbort, MPT has constantly introduced courageous and revolutionary poets of the 20th and 21st century to English-speaking readers. Ted Hughes thought of MPT as an 'airport for incoming translations' - from the whole world, across frontiers of space and time. These are poems we cannot do without. The anthology is not arranged chronologically but, from a variety of perspectives, it addresses half a century of war, oppression, revolution, hope and survival. In so doing, it truthfully says and vigorously defends the human. In among the poems are illuminating letters, essays and notes on the poets, on the world in which they lived and on the enterprise of translating them.
'MPT seeks a real diversity of voices: women and men equally, different centuries, countries, races, creeds, languages, cultures, ideas. The very essence of the founding principle was: Your view is not the only one.' – David & Helen Constantine
'The burning heart of cataclysm at the centre of the anthology is drawn out; through translation, migration and exile, it is transplanted into another soil. The word spoken under duress becomes a word of affirmation: a protection and a stating of our own humanity.' – Sasha Dugdale
Currently & Emotion: Translations is an innovative and extensive anthology of contemporary poetry translations edited by Sophie Collins, whose debut collection is forthcoming from Penguin in 2017.
The anthology presents a varied and carefully curated selection of works which foreground the translator, and, by showcasing a broad range of approaches, seeks to challenge dominant perceptions of translation as an uncomplicated literary service that simply facilitates access to foreign and/or historical texts. The anthology is comprised of 29 extended excerpts from book- or pamphlet-length translation projects (rather than one-off translations of individual poems), either unpublished or published since 2010. The selection leans towards translations by and from female translators and authors, and towards work that shows awareness of, and that negotiates in interesting ways, the complex power dynamics inherent to every act of translation. In addition to the poems, the anthology includes extended introductory material by Sophie Collins, a preface by Erín Moure and an afterword by Zoë Skoulding. The excerpts are accompanied by short contextualising notes based on discussions with the translators and (where possible) the authors of the source texts.
Nina Parish and Emma Wagstaff, editors of Writing the Real: A Bilingual Anthology of Contemporary French Poetry, will also be joiing us for the discussion.
Since the 1960s, poetry in French has been understood in terms of two competing approaches: searching for 'presence' on the one hand, 'littéralité' – refiguring the everyday – on the other. Contemporary forms of both are found in this anthology, from the 'new lyricism' of Bonhomme and Maulpoix to the refracted politics of 'post-poetry' in Tarkos and Gleize. Writing the Real features 18 key contemporary French-language poets alongside English translations by leading poets and translators.
Places are limited, so please register your place early to avoid disappointment!