Event Information
Refund Policy
Refunds up to 30 days before event
Eventbrite's fee is nonrefundable.
More alignment, better results.
About this Event

Learn how to support organizational change and performance through alignment with Mirror Mirror.
1-day remote training
The training is 150 EUR per person. (ex-VAT)
Those who pass the training are invited to join the Mirror Mirror network as an affiliate for free, or as a member: annual membership is 150 EUR. (ex-VAT)
This training is open to people with at least 5 years experience as a professional practitioner / facilitator in discipline areas supporting organizational performance.
After the training, all participants wishing to join the Network are expected to be active in proposing the use of Mirror Mirror for the benefit of their clients.
As an accredited Delivery Partner, you can:
1. Add the Mirror Mirror alignment capability to your portfolio of offerings
2. Give your clients access to our tried and tested alignment and measurement reports that show what is aligned and not aligned
3. Show how change is progressing, locally or at scale
4. Turn the 'soft stuff' about people performance into hard data that has independence and authority
5. Support leaders and teams in recognizing and addressing the issues to better align
6. Upscale the offering with aggregated reports across multiple teams and geographies
7. Surface rich employee insights and feedback for the wider organisation as part of the process
8. Evidence the need for further work in a way that complements your other offerings
9. Get on our list of trained delivery resources and opt in to collaborative marketing activities
10. Collaborate and learn more about alignment with like-minded peers in the network.
ABOUT MIRROR MIRROR
Mirror Mirror is a different way to look at organizational alignment. It starts from understanding that people interpret things differently. When their perspectives don't line up, the alignment gaps impact overall performance.
Mirror Mirror takes a team-centred approach to identify and measure these alignment gaps between people. The insights help leaders address the factors affecting their team's performance. Tried and tested, the process improves engagement, ownership, and effectiveness.
WHAT IS ALIGNMENT?
Alignment is when all forces move in the same direction to minimize energy loss and maximize outcomes. In an organizational setting, this means people can work from a shared reality about purpose, goals, behaviours, and mental models to achieve the best results.
Organizational alignment has traditionally focused on cascading strategic goals and brand values. Research in the social sciences now shows us people cannot be told to align. They bring different interpretations, biases and assumptions. Most of these differences are invisible and can build up a fog that prevents effective decisions and actions, large and small, which undermine engagement and performance.
In this light, organizations wanting to improve performance need to focus on alignment to the strategy in a way that is relevant and actionable at the team level.
THE EXPERIENCE SO FAR
Designed in the Netherlands in 2016, Mirror Mirror is tried and tested by companies like Samsung, Aon, the Rotterdam School of Management, the European Union innovation and technology sector, and the University of Upper Austria.
"It worked because everyone was engaged. It was their pressure and their context. I fully endorse Mirror Mirror as a cutting-edge approach to leadership communications and employee engagement for change and innovation".
FH-Prof. Dr. Johanna Anzengruber, University of Applied Sciences, Upper Austria.
"The Mirror Mirror facilitators were professional and flexible; the analysis was deep, absorbing our complexity and diversity; and the follow up was complete. The whole experience that Mirror Mirror offers is unique and competitive. The outcomes represent significant value. I recommend it highly."
HR Director, European Union Innovation Agency
"This is what we've been missing – and efficient way to get feedback and prepare a plan with everyone already engaged in the process."
HR Manager, Samsung
WHAT YOU'LL LEARN
About the growing field of team alignment
About Mirror Mirror, and how it fits in to your toolkit
How to interpret alignment data and get underneath the deeper story within each report
How to use the data to bring new insights and address alignment gaps
What's involved in multi-team Mirror Mirror deployments and how to work with aggregated team alignment data
All about the delivery process and resources.
SCHEDULE OF REMOTE TRAININGS
Programme for each training: 3 hours of pre-read, 5 hours of online group sessions with study breaks.
ABOUT THE TRAINER
Lindsay Uittenbogaard began her career running small businesses before spending 15 years in communication leadership roles with multinational organisations in the energy, IT, and telecommunications industries. It was the contrast between the micro and macro working environments that sparked an insatiable curiosity around how people align differently in different contexts and the profound implication of that on business performance. This led Lindsay to develop an alignment process and network to support organizations with alignment, called Mirror Mirror.
An IABC Accredited Business Communicator, Lindsay is also a certified member of the Reputation Institute and a published author in the Gower Handbook on Internal Communication 2008. She holds a Creative Arts degree with honours, post-graduate diplomas in International Business Communication Management, and Broadcast Journalism, and is certified by the CIPD.
@MirrorMirrorHub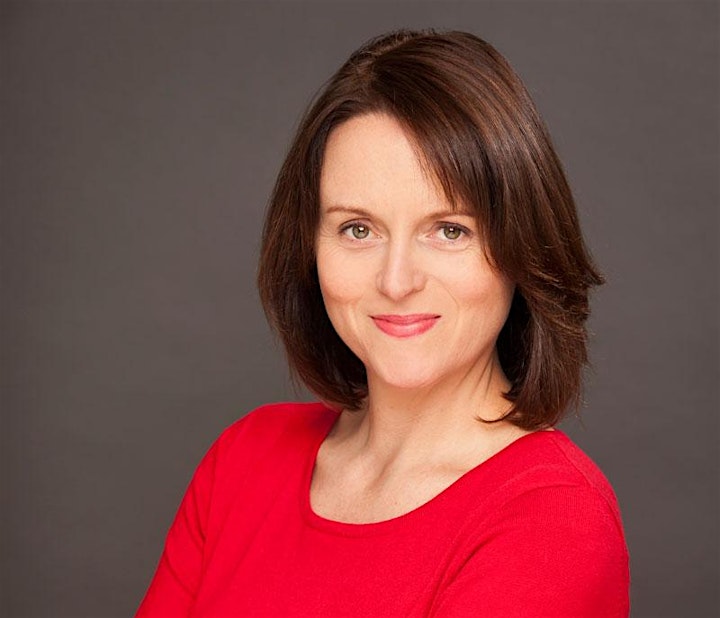 Date and Time
Location
Refund Policy
Refunds up to 30 days before event
Eventbrite's fee is nonrefundable.