Is crime fiction dealing in caricatures?
About this event
Domestic Noir is now a well-established sub-genre in contemporary crime writing. Coined in 2013 by author Julia Crouch, the term refers to a genre (that pre-dates this label) made up of unreliable female narratives with a penchant for violence – or similar misdeeds and manipulation. However, while this growing genre provides an alternative view on violence as a (male) gendered characteristic, there are interrogations to be made of the authenticity of the female violence in these publications. Gillian Flynn's Gone Girl, one of the most influential novels in this genre from the last decade, will inform this discussion of whether we are de-gendering violence or only mis-gendering it further, thereby portraying caricatures of the (female) psychopath.
This talk is delivered by Dr Charlie Barnes, Lecturer in Creative and Professional Writing from the University of Wolverhampton.
Organiser of (Mis)Representing Gendered Violence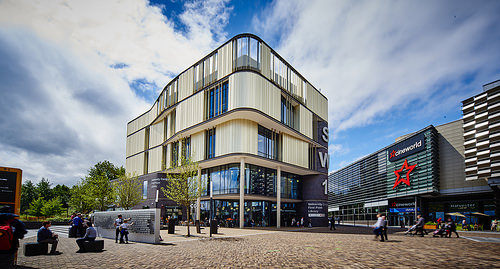 The University of Wolverhampton, in partnership with Telford College and Telford & Wrekin Council, welcomes you to University Centre Telford that puts higher education at the heart of Telford.
Let us help you to unlock your potential at the Centre on the 3rd floor of Southwater One. Our aim is to widen access to higher education by bringing more opportunities for personal and professional development to the people of Telford – and beyond.
The University and Telford College deliver courses at the Centre. It also offers targeted support, workshops and business solutions to local organisations. So drop into a taster workshop, attend a guest lecture or sign up for a short course to gain a professional qualification. You can do all this and more at University Centre Telford – offering you the flexibility to pursue your interests and build upon existing skills.
Interested in getting a taste of higher education? The course information and student advice enclosed will help you to make the right choice for you. Whatever your age, whatever your interest – at University Centre Telford, you can gain the knowledge and the expertise to uncover exciting new opportunities.