About this Event
A glorious night celebrating the music of two of the greatest male artists to have ever lived, with a feminine touch.
Miss Bowie and the New Killer Stars
A David Bowie tribute band hailing from Nottingham who have fast built a reputation for great live performances of Bowie's wonderful music. Miss Bowie have quickly gelled into one of the best live Bowie tributes you will see in England. The performance is passionate and energetic, delivered with inventive guitar-driven arrangements, powerful female vocals, sublime harmonies, and a liberal sprinkling of stardust in the interpretation of the Great man's songs. The setlist is packed full of Bowie's classic hits but also contains some of his sublime lesser-known songs that casual Bowie listeners will love to discover and hard-core Bowie fans will love to hear interpreted.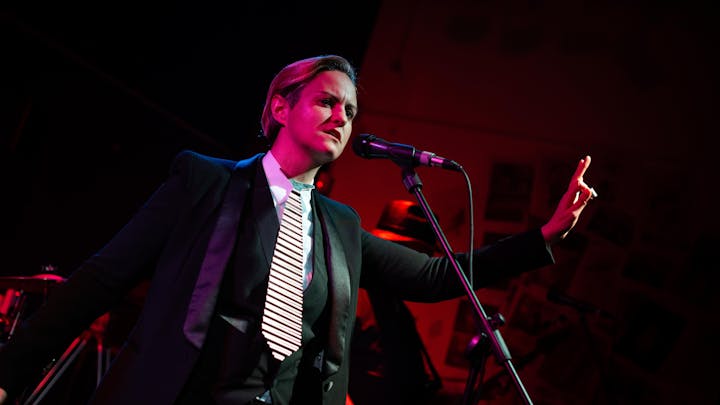 Where's Brian?
Once upon a time there lived three women in three northern towns who shared a profound love of the rock band Queen: Emily Mercer (piano and vocals), Ali Bray (drums) and Nicky Bray (bass). They didn't have a guitarist, but discovered that they were able to maintain audience enjoyment by a cunning combination of careful song choice and occasional kazoo use. And so were born "Where's Brian?", the UK's premium all-female, guitar-less tribute to Queen.
Doors open at 7:30 pm.
Where's Brian? @ 8:00 pm.
Miss Bowie @ 9 pm