About this Event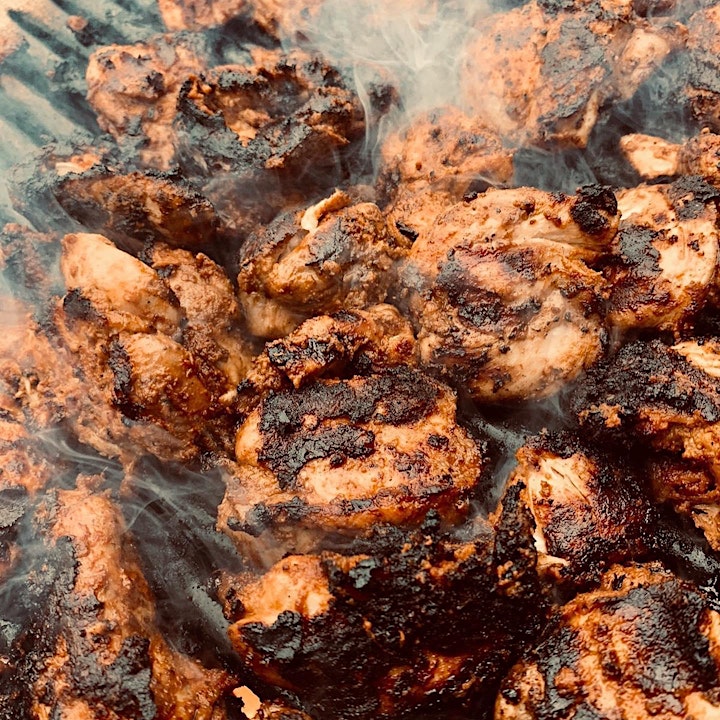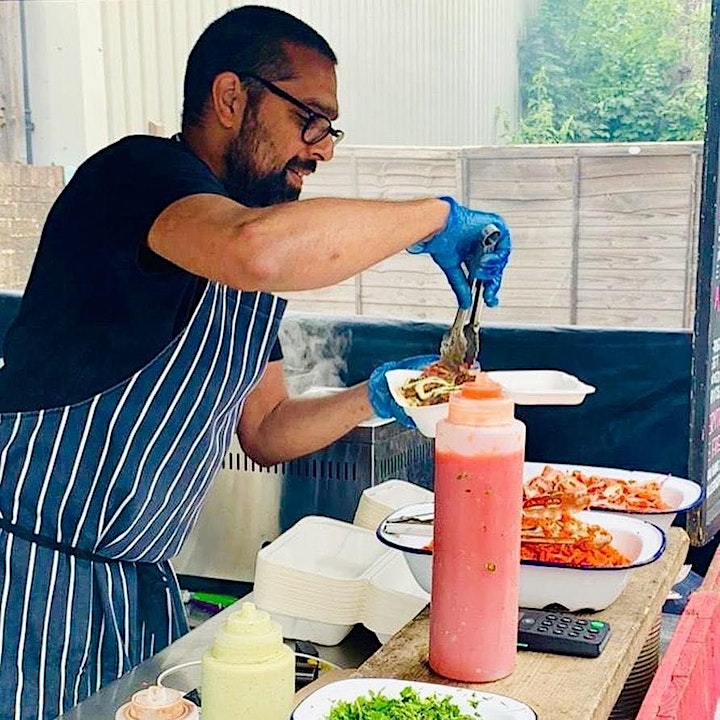 It's a Kitgum Kitchen take over! You all LOVED this last time he came and it was a total sell out so he's back to feed you for two days with his authentic Gujarati dishes. This is delicious and not to be missed! No pre order on food just come along! Please register for free on eventbrite.
Kitgum Kitchen are just our kind of people, passionate about making wonderfully authentic food. We love when people so clearly love what they do. Come and show some love too for this beautiful food, here in the Field from 1, no need to pre book food but please do register with Event Brite.
We will be open with beers, ice cream and brownies. A recipe for a perfect evening.........We have thought long and hard about how we could become a 'Tap Room' again. We decided that opening the actual building was not only not right for our staff or customers but it is also financially unviable and who wants to book a time slot at the bar?
We still very much wanted to continue providing a happy, friendly, place where the local community can meet, eat and drink but in a safe way.
We have decided to utilize what we have most of - outdoor space - and after a huge amount of work we have licensed a big chunk of field to be a gloriously huge pub garden to welcome you all to. We have our Mobile Craft Bar serving Draught Beer and canned beers all brewed here as well as other drinks. The 'Tap Room' will remain a shop, we will still have a selection of our cans to take away along with ice cream, coffees, biltong and brownies. You can order picnics for Saturdays from www.the gardenchef.net and sundays will be food trucks. Bring rugs, chairs, gazebos, parasols and settle down in beautiful surroundings to enjoy 'socially distanced' company, beer and food. We really hope this is a good compromise.
Unfortunately in todays environment this comes with rules both COVID and health and safety related so take a deep breath and read on.
Just like every other establishment choosing to open we have to register your details, name and address for contract tracing. We will handle all data responsibly and it will be destroyed after 21 days. Please register below.
We need you to follow social distancing guidelines. This is still two meters where possible and it is possible here so please set up well away from any other family pods. Stay within your own pod and if you go to the bar or toilet the go directly and keep distance in the queue.
We have to regulate this so we will be asking people to move if they are too close to others.
We will no longer be permitting eating or drinking in the unlicensed areas of the farm, this includes other fields and the driveway area or the car park.
The entry to the field is only from the tap room area and along the marked path.
Dogs and children are both welcome but please keep both under control at all times. Dogs must be kept on leads and of course cleaned up after!
We will provide bins for cans and the compostable glasses from the bar, please take all other rubbish home with you. Do not use the bins of nearby houses.
Only food and drink purchased in the tap room, from The Garden Chef or the food trucks can be consumed in the field.
Please use the toilet by the tap room, there are baby change facilities in here too, please take nappies home with you though as we don't currently have the facilities to dispose of these. Use the bucket of wipes to clean any area you have touched and use the hand sanitizer provided. We will also clean regularly.
Parking is in the car park only, if you can walk here please do so, if not please park sensibly in the car park. Do not park on the drive or obstructing access for residents and businesses.
Farms are dangerous places - we have had to undergo extensive health and safety assessments with our insurers to be able to open. We have spent a fortune on gates, fencing and signs. Please respect these, they are for your safety. Stay with in the fenced area of field, do not enter the yard or climb closed gates to get access to out of bounds areas, or go near machinery, log piles etc and please keep an eye on children to make sure they don't either.