The aim of the Missing Maps project is to map the most crisis-prone parts of the world.
About this event
This Mapathon will take place online! If you wish to attend please register and details for joining the event will be emailed to you thirty minutes before the start time.
This event is London based in name only! Since we have moved to virtual events we have been getting attendees from all over the world - we heartily welcome this!
Schedule:
18:30: You will receive a setup email with a link to attend the event online
19:00: Introduction to Missing Maps and practical information
19:15: iD Training / JOSM Training / Validator Training
21:00: Closing discussion and potential talks
What is it?
The aim of the Missing Maps Project is to map the most crisis-prone parts of the world. With your help we can map communities vulnerable to disasters or experiencing poverty. Both beginners and experienced mappers are welcome to join this mapathon, please choose your ticket according to your level of mapping skills.
Where will we be mapping?
We will be working on high-priority projects requested by the Red Cross and MSF - TBC closer to date!
What do I need?
Just a laptop/desktop, an internet connection, a mouse and enthusiasm (a mouse isn't absolutely necessary but it makes mapping much faster).
Where is it?
This month we're all mapping remotely!
What do I do now?
Get yourself an Eventbrite ticket for the event.
Please select just one ticket type per person.
If you need support or help, please get in touch on missingmapslondon@gmail.com
See you online!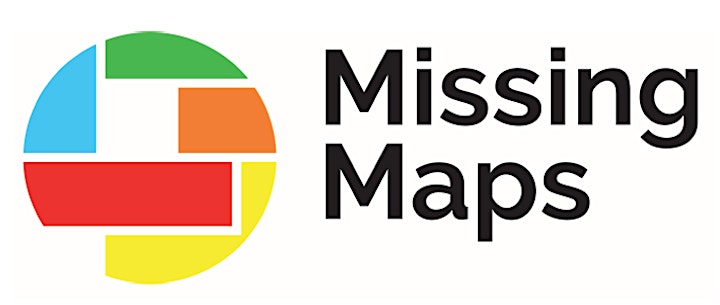 Organiser of Missing Maps December Mapathon
The Missing Maps project is an open collaboration that aims to map the most vulnerable places in the developing world, in order that international and local NGOs, and individuals can use the maps and data to better respond to crises affecting the areas.
Current members include the Humanitarian OpenStreetMap Team (HOT), Medecins Sans Frontieres, the British Red Cross, the American Red Cross, cartONG, The Netherlands Red Cross, Clinton Health Access Initiative, GIScience and Disastermappers Heidelberg.