Join us online for a morning exploring how God wants to use your entrepreneurship. It's your business to change the world...
About this event
We're creating a space for Christian business leaders and church leaders to learn together, talk, think and dream about missional entrepreneurship.
Many churches and charities realise their need to think more entrepreneurially to secure alternate and ongoing sources of revenue.
At the same time many business leaders and entrepreneurs want their companies to provide a social good and be built on firm spiritual foundations.
This event will provide quality teaching on these subjects, and bring us together for a conversation.
So whether you're a business leader, a company founder, a social entrepreneur, a church leader or a charity worker, wherever you see yourself on this missional entrepreneurs continuum then join us, because…
It's your business to change the world.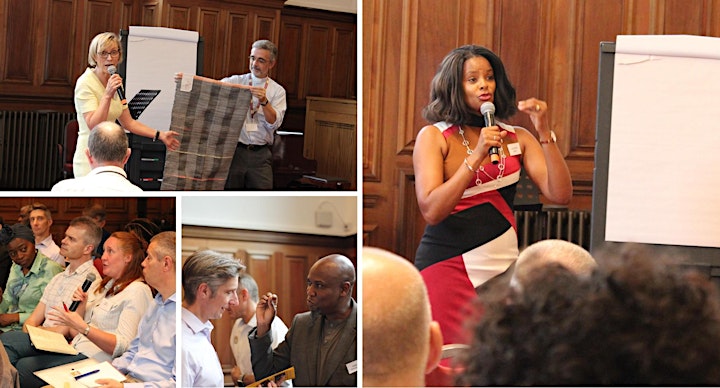 The main session runs from 9.30am – 12.30pm, with two keynote talks each followed by Q&A.
After a 30 minute lunch break we are running extra seminars and 1-2-1 consultancy sessions from 1pm – 2pm.
The whole event is free and accessible online via Zoom, but you need to register with us to access the links.
Places are limited for the seminars and consultancy options, allocated on a first come first served basis, so sign up early to benefit.
When you register via Eventbrite we will email you to ask your seminar choice, and whether you want to take up a consultancy session.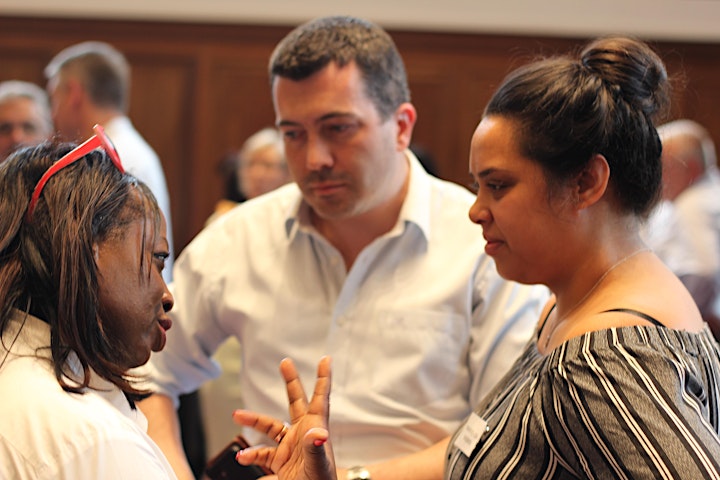 Timetable
09:15 Live feed starts
09:30 Why Missional Entrepreneurship?
09:35 The Kingdom of God Every Day Paul Szkiler
10:20 Q&A with Paul Szkiler
10:55 Break
11:05 Becoming A Caring Company Tracy Roper & Andre' Kennebrew
11:55 Q&A with Tracy Roper & Andre' Kennebrew
12:30 Lunch Break
13:00 Two Seminars, plus Consultancy Sessions
Your Business Is Worship Terry Diggines
Erasing the Sacred/Secular Divide Joanna Williamson
1-2-1 Consultations
14:00 Close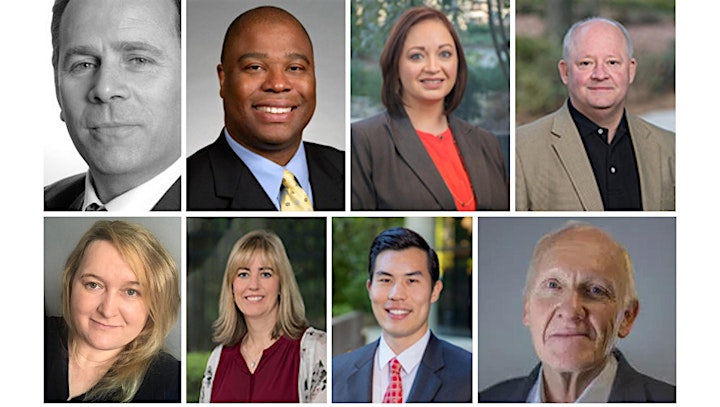 We have an incredible line up of keynote speakers and seminar leaders:
Paul Szkiler
Paul's career spans almost 40 years of working in the City of London, in the financial services industry. He has spent much time in the voluntary sector, including co-founding the international charity 'Children in Crisis.'
Paul and his company Truestone are well known in the social impact investment world for pioneering innovative private equity approaches, most notably in establishing a number of companies in West Africa. The companies generally have three objectives; to be profitable on a sustainable basis, to have a measurable social outcome, and to focus on mentoring.
Most recently in 2015 Paul has moved into the hotel industry and continues to develop themes attempting to integrate the spheres of society with an emphasis on biblical thinking.
Paul will be speaking on The Kingdom of God Every Day.
Tracy Roper & Andre' Kennebrew
Tracy has worked at Chick-fil-A for over 20 years, first as a restaurant owner, then a business consultant, and now as a director. He is passionate about people development, and has a great track record working as a coach with teams in business, in the restaurant field, and in sports.
Andre' has worked at Chick-fil-A for over 13 years, serving as a senior talent manager and a senior project lead in field operations. He has been highly involved in selecting restaurant owners for new stores, and in recruiting staff members for their corporate headquarters. Prior to being at Chick-fil-A he was an Administrative Pastor at a Baptist Church.
Tracy and Andre' will be speaking on Becoming A Caring Company, featuring input from three Chick-fil-A restaurant owners (Karen Arangua, Andrew Park and Ruthie Seitz) on how they demonstrate care to their staff teams, their customers, and their communities.
Joanna Williamson
Joanna Williamson is a theologian and leadership trainer working to empower people to live with courage and lead with competence, especially through training, mentoring and storytelling. In the last decade she has travelled to over 30 countries, working in every continent around the world training leaders and mentors. She has been an eager student of theology for the last 20 years, and this has led her to passionately want to bring theology into the public arena.
Joanna will be leading a seminar on Erasing the Sacred/ Secular Divide, drawing on stories as diverse as historical missionaries and contemporary academic research to explore the reasons for the divide, and how we can overcome this in our churches and businesses.
Terry Diggines
Terry is a consultant for A Call To Business, a growing international community of business people who believe that God has called them into business not simply as a job or career, but to influence and change this potent sphere of authority. A former pastor and entrepreneur, he is passionate about helping Christian business people to understand their role as called agents of the Kingdom, and to help them establish their businesses on Christian foundations.
Terry will be leading a seminar on Your Business Is Worship, and exploring the statement, 'I go to church on Sunday to worship God... I go to work on Monday to worship God.'
The Missional Entrepreneurs event will be hosted by Mark Williamson and Terry Diggines.