Description
Interested in an inspiring, intensive, creative writing long weekend? Working on your poetry/fiction? Developing your critical and editing skills? Do you want support to boost the crafting of your poetry or fiction?
Attend Inscribe's residential poetry/fiction weekend at the recently renovated Debden House, on the edge of Epping Forest! This is a wonderful opportunity to gather with other writers from around the country, who are your creative peers, to spend an intensive two and a half days on your craft.
Guest tutors are MIMI KHALVATI (poetry) and KADIJA GEORGE (fiction)
You will be asked to select to work on your poetry OR fiction across the weekend. Please note there are a maximum of 6 places for fiction writers.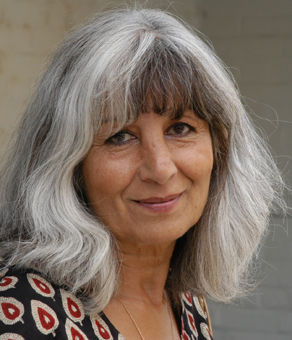 Mimi Khalvati was born in Tehran and grew up on the Isle of Wight. Her Carcanet collections include Mirrorwork (1995), for which she received an Arts Council of England Writer's Award, Entries on Light (1997) and The Chine (2002). The Meanest Flower (2007) was a PBS Recommendation, a Financial Times Book of the Year, and shortlisted for the TS Eliot Prize. Child: New and Selected Poems 1991-2011 was a PBS Special Commendation. Her most recent collection, The Weather Wheel, is a PBS Recommendation. Mimi is an experienced and versatile poetry tutor who has worked with numerous organisations in Britain and abroad, giving masterclasses, workshops, lectures and seminars to writers at all levels of experience. She has been a Visiting Lecturer at Goldsmiths College and Middlesex University and tutors regularly for the Arvon Foundation. Mimi is the founder of the Poetry School.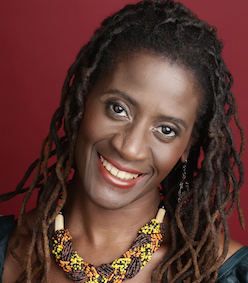 Kadija (George) Sesay is the founder/publisher of SABLE LitMag and SABLE LitFest and an ardent anthologist! She is the series editor for the Inscribe imprint which to date has published RED and Closure. Other fiction anthologies that she has co-edited are Dreams Miracles and Jazz: New Adventures in African Fiction, IC3: The Penguin Book of New Black Writing in Britain; and she will be editing a collection of short stories set in Africa with CommaPress. Apart from having her own shorts published in journals and anthologies, Kadija has been a judge for the SAGA Prize, the John La Rose Short Story Prize and the SI Prize for 2015 and 2016, so she knows a good short story when she reads one!
INSCRIBE are planning this Advanced Poetry & Fiction weekend primarily for Black & Asian writers. In our work we meet writers around the country, who would really appreciate a boost in the crafting of their poetry or stories; their creative practice; and developing their critical reading and editing skills.
INSCRIBE aims through this intensive weekend, to place participants in a better position to:
- submit to publications and competitions,
- advance the development of their stories or poetry
- approach an agent or publisher with greater confidence, in a professional manner.
This all-inclusive weekend is just £170 (double occupancy)

or £200 (single occupancy)
Inscribe
members will recieve a £100 subsidy code to apply.
There are also a few £50 bursaries we can offer other writers (please email stating your reasons for applying)
You are responsible for your own travel costs.