Location
University Campus Milton Keynes ( UCMK)
502 Avebury Boulevard
Milton Keynes
MK9 3HS
United Kingdom
Description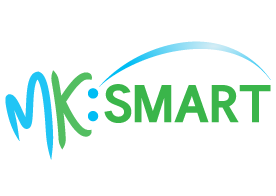 Rapid, Scalable Application Development using ThingWorx – MK:Smart Developers' Training Workshop at University Campus Milton Keynes (UCMK)
As part of the continuing Business Engagement with MK:Smart, there is a final opportunity for you to join an intensive 1 Day Developers' Training Workshop on Tuesday 25th April 2017 from 09:30 to 16:00 at University Campus Milton Keynes ( UCMK), 502 Avebury Boulevard, Milton Keynes, MK9 3HS At the end of the course you will be given free access to ThingWorx eLearning materials and your own hosted ThingWorx platform connected to the MK Data Hub.
The course will get you started with building your own application on ThingWorx. Please note ThingWorx doesn't need you to be an expert in coding but it would be beneficial to have an understanding of the associated concepts to attend this workshop.
ThingWorx accelerates Internet of Things (IoT) application development by compressing the design-develop-deploy cycle thus reducing time to market & spurring innovation. The ThingWorx platform has been devised by ThingWorx (http://www.thingworx.com/), a US headquartered company that reduces the time, cost and risk required to build innovative Machine to Machine (M2M) and IoT Applications. Be it Cloud, On Premises, Federated or Embedded – ThingWorx lets you deploy exactly the way you want to fit the needs of any scenario.
ThingWorx enables the rapid creation of end to end "smart applications" for a wide range of markets including smart cities. You will be able to try your ideas and build solutions quickly and very cost effectively.
It provides a complete application design, runtime, and intelligent environment with the following innovative features;
· Modern & Complete Platform
· Deploy 10X Faster with Model-based development
· Mashup People, Systems & Machines
· Deploy How you Like
· Evolve and Grow Your Application Over Time
The Agenda will include
· ThingWorx Composer – this is an end to end application modelling environment designed to help you easily build the new applications of today's connected world. ThingWorx composer makes it easy to model the things, business logic, visualisation, data storage, collaboration and security required for a connected world.
· Focus on Spotlight – it's the starting point for most tasks
· Relationship between Things, ThingTemplates and ThingShapes – the building blocks of ThingWorx
· The MK Data Hub Thing – it's where all the data comes from
· Events – Everything starts with an event
PLEASE NOTE IT IS IMPORTANT THAT YOU ATTEND THIS WORKSHOP AS YOU CANNOT USE THINGWORX UNTIL YOU HAVE SUCCESSFULLY COMPLETED THIS COURSE. ALSO, PLEASE NOTE PLACES ARE STRICTLY LIMITED.
The course will be facilitated by Richard Wiseman (BT), Eben Okai ( UCMK) and Jon Hill (InVMA)