Description
mktgSHOWCASE - The Marketing Solutions Roadshow
This event was originally meant to take place on the 24th March however due to COVID-19 has been rescheduled for 15th September.

Discover New Ideas & Technologies - Get Help from Marketing Experts

What's on show? The event will consist of an exhibition of marketing products and solutions, complemented by a series of Keynote Seminars, presented by professional speakers from industry bodies, marketing agencies and product specialists.

Who should attend? Designed for professional marketers, managers and business owners with marketing responsibilities.

Who's Exhibiting?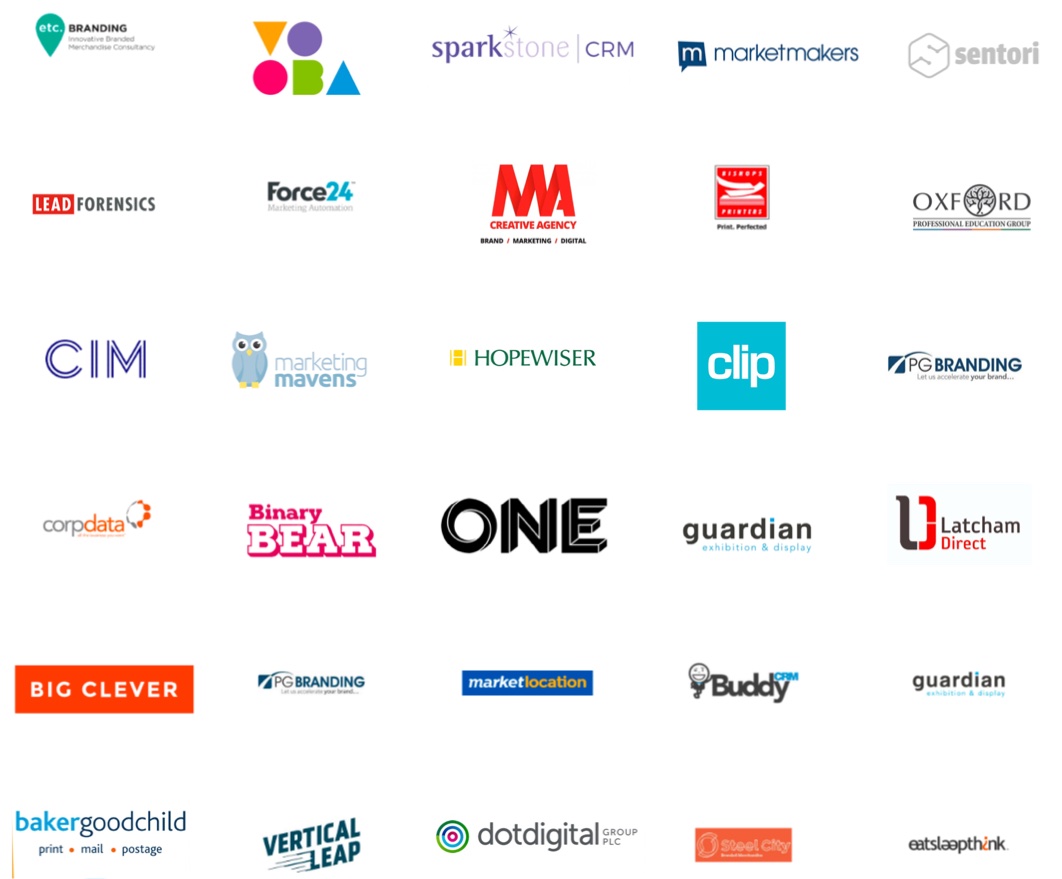 Exhibitors vary at each event, this image is an example, please visit the website for a comprehensive list of exhibitors at each event.

For Seminar Schedule go direct to our website https://www.mktgshowcase.co.uk/