MMB HOME CARE ATTENDANT TRAINING (September edition 2021)
MyMedicalBank Home Care Attendant Training (HCAT) is a 2-week intensive training composed of lectures and work placement designed to equip
About this event
Don't miss this Opportunities!!!
Attend MyMedicalBank Home Care Attendant Training. (September Batch)
Gain the skills you need to work as a trained Home Care Attendant for opportunities to earn up to N80,000 a month.
It is a 2-week training facilitated by doctors and nurses with work placement in a Care Home for the elderly in Ikeja, Lagos.
Register on www.mymedicalbank.com/training
Date: Sept 27-Oct 8 2021
Visit our Corporate Office:
2B, Yinusa Adeniji Street,
Ikeja, Lagos.
Or call/ WhatsApp
Patience: 08027590165
Email: contact@mymedicalbank.com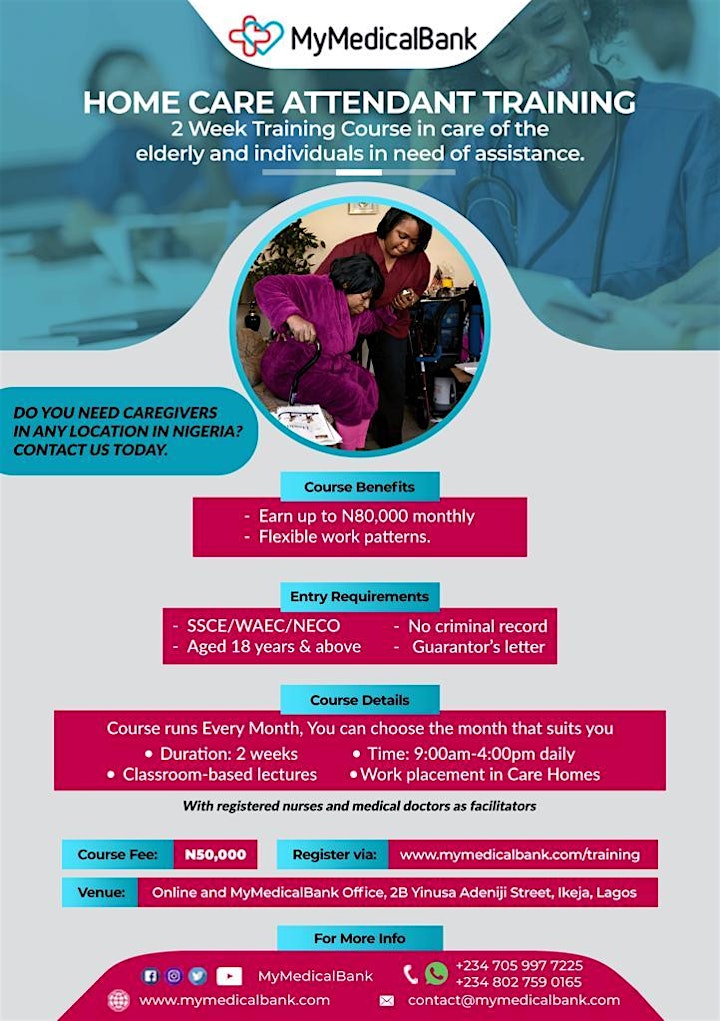 Organiser of MMB HOME CARE ATTENDANT TRAINING (September edition 2021)