Description
Please note the venue has changed from the original location and is now being held in the Farnborough Air Sciences Trust Museum, in Hampshire.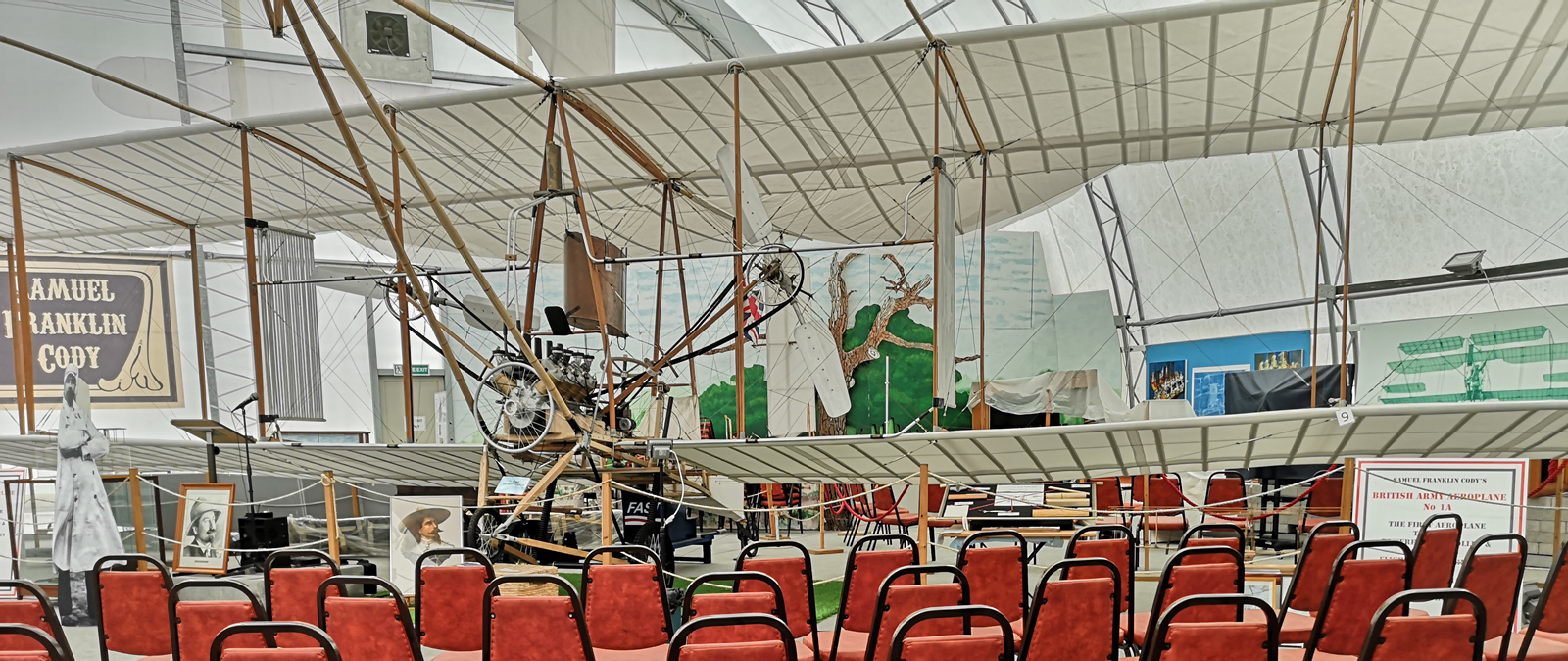 We are really excited to be hosting this year's 63rd MMF at the Farnborough Air Sciences Trust Museum, in Hampshire, on 25th September 2019.
The 63rd MMF is the latest in the MMF series of one-day, non-profit making events which are run to provide opportunities for the informal exchange of ideas, knowledge, techniques and developments across an extensive range of marine scientific measurement activities.
We're really excited about the new venue and we hope you will be too; it should be really quirky and interesting! You will also have a chance to look around the museum during the day and the helpful and knowledgeable staff will be on hand should you have any questions.
Lunch and a selection of refreshments will be provided throughout the day. All you need to do is turn up and soak up the presentations and conversations.
More than just the MMF
As a bonus, and to help maximise your experience, the Southern Region Hydrographic Society evening meeting will be held after the MMF. So, if you're attending the meeting during the day, you can also join us for the evening. It will start at 17:00 and finish no later than 21:00.
Again, food and refreshments will be provided for what will be a fantastic evening. If you plan to attend just let us know on the sign up form.
Be sure to check back here for more information and see the great speakers as they get added. A full agenda will be provided one month before the event. If you have any questions, please don't hesitate to contact us.
Interested in Presenting?
Are you interested in submitting a presentation? If you would like to present, please submit us your presentation title and 200 word abstract by 2nd August 2019. You can send your submissions to Geraint.West@sonardyne.com
Location of the Venue
The museum is in Farnborough, just off Junction 4 of the M3. The nearest train stations are Farnborough Main, which is on the Southampton to London Waterloo line, or Farnborough North, which is on the Reading to Guildford line.
Onsite parking will be provided.
Any funds left after the event will be donated to https://sudep.org/.