About this Event
Full MMI Circuit Training in the UK Designed by Doctors and Medical School Tutors
Here at Blue Peanut we do things differently…
Our MMI Circuits are designed AND invigilated by fully qualified doctors who teach at UCLAN, Manchester and Lancaster medical schools. No other provider uses tutors with our level of expertise.
During each session, you will experience 20 MMI stations. These are designed to assess the same topics used by UK medical schools in actual MMI interviews.
Each circuit lasts half a day. The topics will change in the afternoon so it is possible to book two sessions and practice two different MMI circuits.
We will base the topics on the choice of medical schools candidates have chosen on the UCAS form.
We strongly recommend you attend our medical school interview course before you sit a full MMI circuit.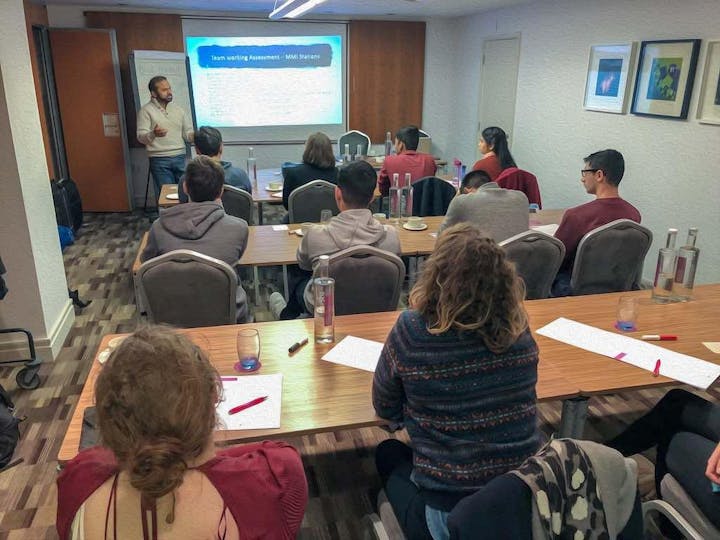 What is the format of the MMI Circuit and its stations on the day?
You will be given a briefing with your fellow applicants at the start of your session. You will then be paired up with another student.
Each of you will experience a full MMI circuit of 10 stations under exam conditions with the other observing and learning. You will then reverse roles and complete another 10 stations.
Your examiners will be doctors, A-level teachers, NHS leaders and university tutors. All will have extensive experience in assessments.
Following the circuit, the cohort will be provided with written feedback by email on performance. This includes where candidates did well and where you can improve.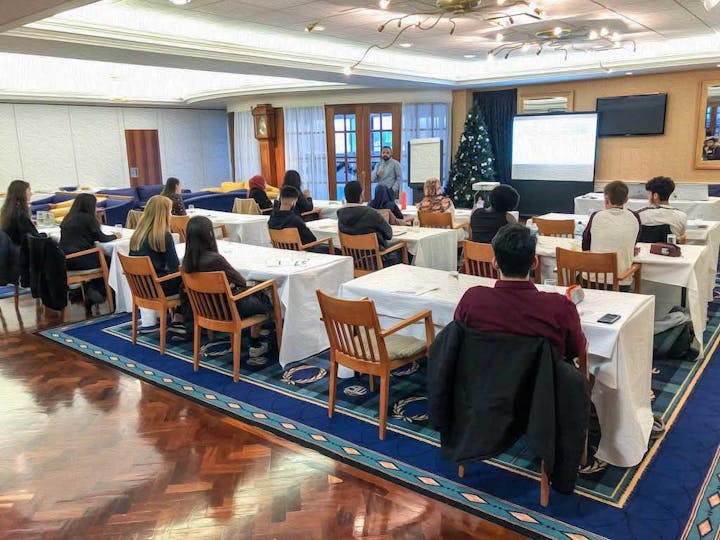 Which topics are covered on the MMI circuit?
We include the following domains of the curriculum. This is subject to change as medical school interviews are always evolving: -
Motivation for medicine
Learning methods at medical school
Critical analysis stations
Teamworking and Leadership
Personal assessment stations
Current hot topics
Communication skills including empathy
Video and critique stations
Research into medical schools
Medical Ethics
Work experience station
Qualities of a doctor station
GMC - Good Medical Practice
Practical Task
And much more!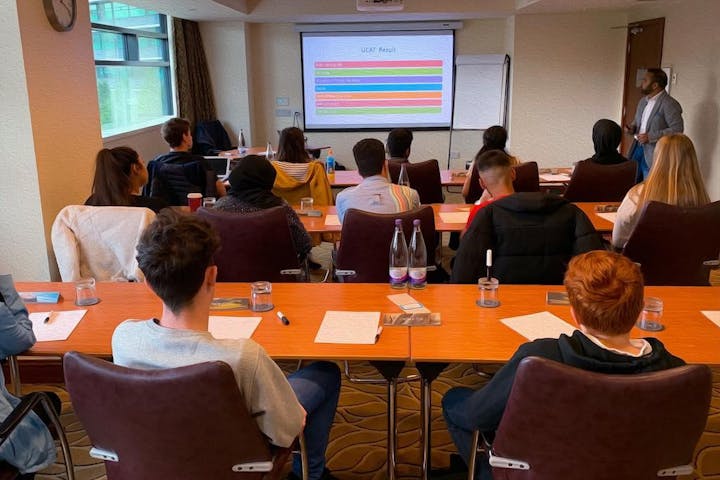 How do I book an MMI Circuit?
We offer cirucits in the morning (AM 10-13) and afternoon (PM 14-17). Choose an AM or PM ticket. Book a whole day of training and get a discount! We are currently holding our MMI Circuits in Manchester.
Can't make it to a MMI circuit day? We can offer the same MMI circuit individually to you over Skype worldwide or in Classrooms in East Lancashire. Click here for details of personal tuition.
If you have any questions or queries about our training, please contact us for an informal discussion on your learning requirements.
E-mail support@bluepeanut.co.uk or telephone 01706 491146
Please visit our website to read our testimonials and have a look at the other courses we offer to help you get into medical school. https://www.bluepeanut.co.uk/