MMU and Oxfam present Conversations Cafe from Prof. Steven Hoon: The desert's breath: how sensitive might drylands be to climate change?

Thursday, 9 October 2014 from 18:00 to 19:30 (BST)
Event Details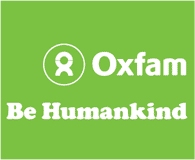 Join us for this evening event which is part of a series of talks in a collaboration between Manchester Metropolitan University and Oxfam. The talks are led by professionals from a variety of fields and we want to encourage all types of people to join us. The aim is to initiate discussions collectively between the audience and the speaker. The themes of the talks are aligned with the Oxfam focuses of Gender Issues and Climate Change.
The next talk will be given by, Prof. Stephen R Hoon, (Professor of Applied Science). Here we will be discussing;
The Desert's Breath: How sensitive might drylands be to climate change?
The Kalahari Desert comprises a vast fragile semi-arid dryland ecosystem covering some 900,000 km2 within the Kalahari Basin of Southern Africa.
Much of the Kalahari is covered by fossil dunes stabilised by biological soil crusts (BSCs), dunes covered in heterogeneous vegetation. BSCs are symbiotic communities of bacteria and fungi perfectly adapted to the drylands. They are able to cope with extremes of minimal moisture and thunderstorms, intense noonday heat and night time frost. BSCs live within and upon the sand soil surface providing nutrient for plants and stabilising it. In turn, a healthy, stable soil sustains grasses for domestic and wild animals and food for pastoralists and subsistence farmers.
The health of these crusts can be monitored by their 'breath', the carbon dioxide, which they respire just as you and I do.
But will they survive climate and land use change? Will the Kalahari be changed forever? I explore some of these questions in my talk and show how we are trying to answer them.
The talks are not aimed at specialists, we want to inform and discuss these issues with people from all walks of life. Wine, tea and coffee will be served during the talk.
To find out more about Oxfam and the amazing work the do simply visit www.oxfam.org.uk
Think of the environment, don't print the ticket!
Do you have questions about MMU and Oxfam present Conversations Cafe from Prof. Steven Hoon: The desert's breath: how sensitive might drylands be to climate change??
Contact MMU Engage
When & Where

Atrium Cafe, Geoffrey Manton Building
Manchester Metropolitan University All Saints Campus
Rosamond Street West
M15 6LL Manchester
United Kingdom


Thursday, 9 October 2014 from 18:00 to 19:30 (BST)
Add to my calendar
Organiser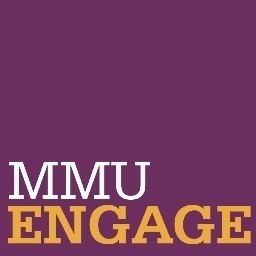 MMU Engage is the home of public engagment and science communication in the Faculty of Science and Engineering at MMU