Facilitated Online Business Networking for Entrepreneurs and Small Businesses across UK that operate in the Health and Wellbeing Sector
About this event
Come and join us at MNC Professional our National Networking Meeting for the Health and Wellbeing Industry.
At MNC we excel at helping you :
Open doors
Spark conversations
and
Create opportunities for you to connect to industry professionals and business support services that work in the Health and Wellbeing world.
You are invited to join us at our first Industry specific Business Networking meeting:
If you want to:
✅Network across the UK within the Health and Wellbeing Industry
✅Grow your networking reach
✅Keep your profile visible during lockdown
✅Meet 35+ Small Businesses every meeting
✅Your first meeting is £12.50. If you want to attend further meetings you must become a member of MNC .
All meetings will be held on Zoom.
✅Format
1.00 Official Welcome, Pitches and Breakout Rooms
2.15 - Close
Who should attend?
✅You are a Professional in the Health and Wellbeing Industry
✅You have an interest in the Health and Wellbeing choices of the nation.
✅You have a product or service in the Health and Wellbeing Sector
✅You are a small business and would like to connect with products or services in the Health and Wellbeing Sector.
✅ We are looking for a wide cross section of professionals to create hundreds of new connections and to spark a wave of innovative collaborations - here are just a few to get you thinking!
Therapists, Counsellors, Will Writers, Later Life Specialists, Social Workers, Trainers, Mobile Hairdressers and Opticians, Campaigners, Nutritionist, Medical Teams, Care Home Providers, Music and Art Therapy and Fitness Professionals.
Business Support Services that specialise in the Health and Wellbeing: Podcasters, Web designers, Radio hosts, Forum Managers, PR specialist, Bloggers, Social Media Managers and Publishers - we know the list is endless!
This networking event is for you if:
✅You are looking to meet new clients or customers
✅You are looking for potential partnerships
✅You want to explore collaborations
✅You are looking to spark innovative ideas
✅You are keen to upskill or find best practice from industry professionals.
✅You want to meet those in the Health and Wellbeing sector
✅You want to connect with B2B support that specialises in Health and Wellbeing
Please note our meetings are busy, places are limited and will be allocated on a first come first served basis.
#health #wellness #healthylife
#wellbeing #healthcare #healthprofessionals #wellbeingprofessionals
---------------------------------
ABOUT MNC & MNC UK
MNC has been established as the leading business networking club for family-led business owners in the UK for the past decade. Ordinarily hosting regular monthly face-to-face members meetings throughout the South Eastern UK.
We currently run:
MNC Regional meetings for Small Businesses based in the South East these meetings are currently run on Zoom and will eventually go back to meeting in the local community.
MNC UK are UK wide business networking meetings these meetings will always stay on Zoom.
As an established professional business networking organisation, we are absolutely committed to helping the small business community to maintain and build their businesses at this uncertain time.
The 2020 Covid-19 pandemic has created instant hardship & business uncertainty for small business and family entrepreneurs who do not fit the criteria for any of the financial packages currently in place.
SUPPORTING BUSINESS OWNERS
We now want to extend our support to all UK family-led and small businesses so they may continue to contribute to their family income and avoid economic hardship.
MNC is recognised by its members as the friendliest, most inclusive and supportive as well as a cost-effective method of networking for their businesses - come along to an initial free meeting to find out for yourself!
YOU ARE IN SAFE HANDS
All our MNC UK Virtual Meetings are professionally facilitated by members of the MNC Management Team. Every attendee has their chance to pitch to the meeting and the use of virtual break-out rooms provides the opportunity for more in-depth discussion and organising of one to one follow-up meetings between members.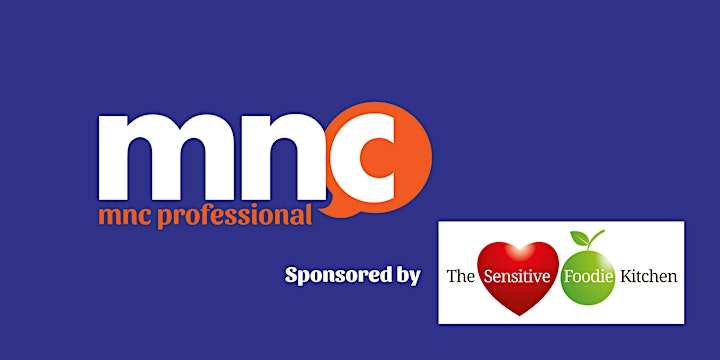 Date and time
Location
Refund policy
Organiser of MNC Professional: Health and Wellbeing Business Networking
Come and join us at My Networking Club and visit our Business Networking Meetings:
If you want to:
✅ Network across the UK - Day and Evening meetings
✅ Grow your networking reach and tap into a new Community
✅ Keep your networking going as the Country reopens post lockdown
✅ Meet Local Small Businesses at every meeting
.