Description
The Mobile Games Awards are a brand new awards established to celebrate the very best businesses and individuals who are driving the $50 billion mobile games industry forward.
We'll be shining a light on every part of the ecosystem, from the game developers and publishers through the advertising and monetisation companies, to the tool-makers and support companies that enable the magic to happen. We'll also be paying homage to true industry legends who have made their mark on this sector.
The awards will be voted on in the next few months and then ultimately revealed at a gala event in central London on 23rd January (just after the second day of PG Connects) with entertainment, plenty of drinks and food. Suffice to say the great and the good of the mobile games industry will be there and we'd love you to attend too.
Who's behind it?
The Mobile Games Awards have been created by the Steel Media team, who have over 12 years' experience covering and connecting the mobile games industry with leading media like Pocket Gamer and PG.biz, events such as the PG Connects conference series, Big Indie Pitches, and numerous parties.
How can you get involved?
NOMINATE
For starters you should nominate your company and/or game for consideration in the relevant category(s). Nominate now!
ATTEND THE CEREMONY
You can secure your spot at the awards ceremony now with an early bird ticket.

SPONSOR THE AWARDS
If you want extra exposure there are also sponsorship opportunities available.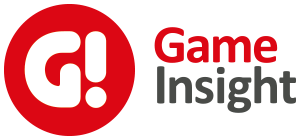 Game Insight is the world's leading innovator of mobile and social games, creating exceptional gameplay for a wide range of audiences - casual, eSports, hardcore.


AppOnboard is a next-gen platform that powers Full-Fidelity Demos, which allow users to instantly experience an app or game before downloading it in the highest quality possible. AppOnboard enables app testing for app and gaming companies, driving insights to product teams and optimizing app launches and onboarding. The company was founded by Jonathan Zweig, the original founder of AdColony, and Adam Piechowicz, who together have released 200+ games and apps on the App Store.