Description
Mobile games is arguably the most significant contributor to mobile content revenues - so there's plenty to learn from that sector if you're not in it - and plenty to think about from others' experience if you are.
In our first session of 2012 (our 69th ever), on Monday 30th January, in partnership with ICT KTN (http://ictktn.org.uk), we'll take a look at the successes of 2011 and the current trends into 2012.
If you create mobile games, or think you want to, you'll have observed the remarkable shift from Premium to Freemium, but what are the elements of a successful Freemium model? In terms of distribution, the introduction of mobile social games the effectiveness of appstores to help find your content is called into question more than ever. Do your games have incremental "Plush Toy" revenue opportunities?
For non games developers, if "gamification is the name of the game" what does that mean, more exactly? Which of the successful games based formulae can be applied outside the games sector? If social is so important an aspect in games, how does that work for non games products? Can the addictive element that makes people want to play games be introduced outside the game environment? Games also lead in exploiting new types of hardware and interaction possibilities, what can other sectors learn from this?
Our panel for the evening's discussion will be led by the extraordinary and irrepressible Oscar Clark of Papaya Mobile. Oscar's a long standing member of the Mobile Monday London community and brings years of experience (literally!) in the Games and Mobile Sectors.
Joining Oscar on the panel will be:
Ian Baverstock - Partner, Tenshi Ventures
Struan Robertson - Product Director, NaturalMotion Games
Gareth Edmonson - CEO, Thumbstar Games
Neil Holroyd - Consultant, bringing the operator perspective
Georgina Mackenzie - CEO Toytek
As usual the venue is CBI Conference Centre at Centre Point. Please use the entrance at street level. Nearest tubes are Tottenham Court Road on the Central Line and Northern Line.
The event is free to attend, please RSVP, RSVP is required.
Once again we're delighted to be partnering with ICT KTN on this event, attendee details will be shared with them.
AGENDA
6.00 pm Doors open
6.30 pm Welcome and introduction
6.35 pm Panel session
8.00 pm Drinks and networking
9.30 pm Doors close
Organiser of Mobile Games - Current trends and what lessons for other sectors?
Annual supporters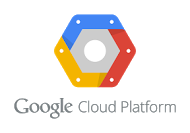 Mobile Monday London is the community for people involved in building and deploying mobile products and services. By staging over 90 free events since November 2005 and through our online presence, we've helped Mobile Monday members track topical trends and meet the right people. We provide a forum within which funding, mergers & acquisitions and fruitful partnerships take place.
Visit our Web site http://mobilemonday.org.uk for information about the community and about past events.