Description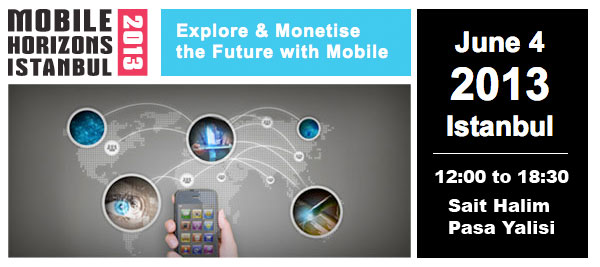 › A Fresh and Inspirational Forum Focused on the future of Mobile
Discover the impact of latest smart phones, Connected Devices, Big Data, and new integrated solutions on retail and commerce, banking, health,and education.
› Visionary International Speakers and Business Leaders
The Forum will feature international visionary speakers, from all over Europe and Turkey, such as, Spotify, Turkcell, Fjord, Garanti Bank, Orange, Nokia, MTS-Russia, Qualcomm, and more.
Here are some of the international and Turkish speakers presenting at Mobile Horizons: [more about the Speakers]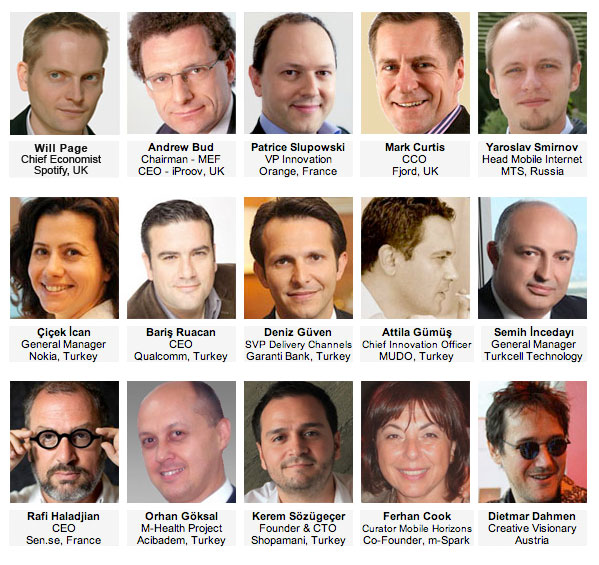 › Exclusive Networking Opportunity: Istanbul's mobile & digital leaders
The invited guests include the leaders of Turkish mobile and digital industries such as Turkcell, Nokia, Avea, Vodafone, and top brands, such as Mudo, Garanti Bank, Akbank, Unilever, Kraft and many more.
There are only a 100 seats available for Mobile Horizons 2013. This is an amazing networking and learning opportunity over a VIP lunch, all afternoon lectures, and evening cruise on the Bosphorus!
A very limited number of tickets are available for sale. Space is filling up rapidly, so if are interested in joining us, please register now.
› Sponsors
The platinum sponsor Mobile Horizons Istanbul 2013 is Qualcomm, a global leader in mobile technology.

› A Unique & Exclusive Venue
Mobile Horizons Istanbul will take place at the Sait Halim Pasha Yalısı.
Located directly on the shores of the Bosphorus, the Sait Halim Pasha Yali provides an excellent venue for an exclusive gathering of discussion and networking, as well as a superb location for luncheon and cocktails.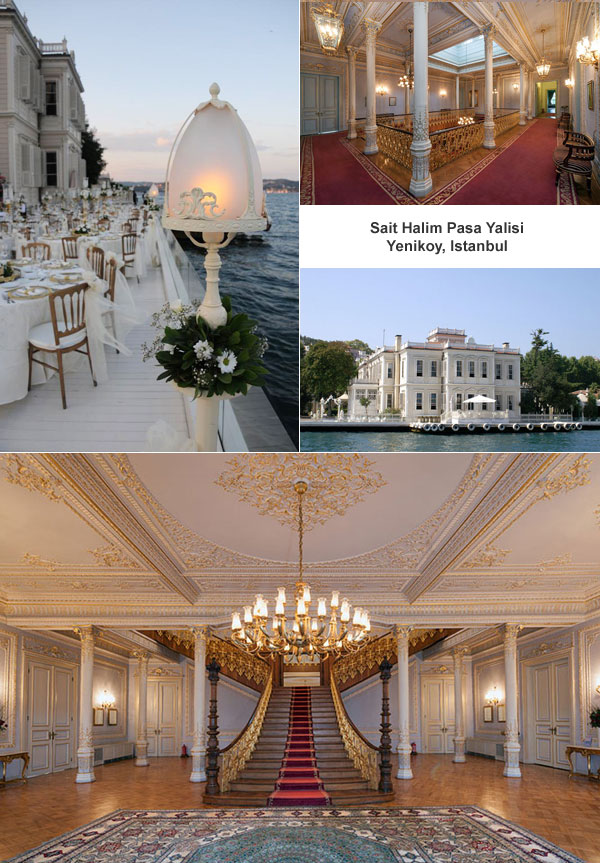 Organiser of Mobile Horizons Istanbul - 2013
Mobile Horizons Istanbul is a thought leadership forum curated and organized by Ferhan Cook, Co-Founder of m-Spark.org.
She also curates TEDxSilkRoad, and organizes the popular bi-annual industry networking event,  Centurions Istanbul.
This Mobile Horizons Thought Leadership Forum will be a TED-like event, full of great speakers, both visionary and practical in nature, held in an exclusive venue. 
What is m-Spark.org?
m-Spark.org is a newly founded accelerator platform, and an amplifier of innovative mobile projects founded by Ferhan and Jim Cook.
We believe that Mobile Technologies will continue to change the world, and especially improve the lives of people in remote areas by connecting them with the rest of the world and providing access to information.  
Check out www.m-spark.org for more information and get in touch with us if you would like to support our activities.