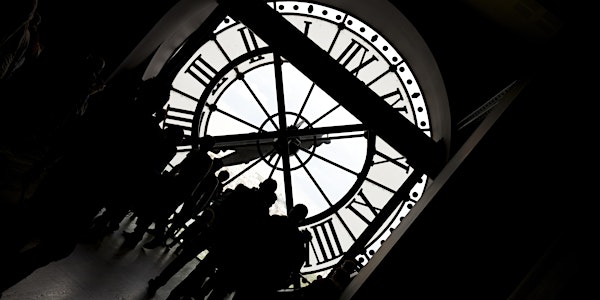 Mobile Times: Nations, Communication and Social Change
Location
Loughborough University London
Lesney Avenue
London
E15 2GZ
United Kingdom
A one-day interdisciplinary symposium focusing on migration, nation and social change over time.
About this event
This one-day symposium provides a space for the interdisciplinary exploration of the complexities of nationhood and national identity. In recent years we have seen a rapid and deepening concern with the ways in which time and memory are implicated in processes of social and cultural change, particularly in relation to the role of media and communications technologies in personal, cultural and political domains. While research in this area has been dominated by narratives of acceleration the aim of this symposium is to take a more nuanced look at the various kinds of temporal experiences supported under the conditions of rapid change.
Viewed through the prism of the nation and national identity, concerns with temporality take on a specific character. For example, how do both internal and international migration produce particular forms of experience marked by dislocation from communities of cultural memory, challenging long-standing narratives of national memory? How do instantaneous modes of communication produce new ways of imagining or challenging the nation? What kinds of participation and participatory cultures are supported under the conditions of social, geographical and/or cultural transformation? How do we go about researching social change within and beyond nations over time?
The symposium is part of the IAS 2018-2019 "Nation" theme. Speakers include Professor Purnima Mankekar (UCLA), Loughborough University's IAS visiting scholar.
The symposium is supported by The Institute of Advanced Studies , Loughborough University, Loughborough University London and the Migrant Memory and the Postcolonial Imagination research project.
Please note that attendance is free but limited, and reservations through Eventbrite is mandatory.
Image: 'Time' by Nick Webb/ CC BY (https://www.flickr.com/photos/nickwebb/14304479041/).

9:15 – 9:30 : Introduction
9:30 – 11:00 : Identity, Community and the Nation
Aminul Hoque (Goldsmiths, University of London)
Priya Khambhaita (Nat Cen)
Elizabeth Mavroudi (Loughborough University)
11:00 – 11:15 : Break
11:15 – 12: 45 : Temporally Sensitive Methods
Jasmine Hornabrook and Clelia Clini (Loughborough University)
Darren Smith (Loughborough University)
Raminder Kaur (University of Sussex)
12:45 – 13:30 : Lunch break (provided)
13:30 – 15:00 : Migration, Fragmentation and Social Change
Kathryn Lum (Nottingham Trent University)
Marco Antonisch (Loughborough University)
Virinder Kalra (University of Warwick)
15:00 – 15:15 : Break
15:15 – 16:45 : Media Cultures
Purnima Mankekar (UCLA)
Rohit Dasgupta (Loughborough University London)
Annette Kuhn (QMUL)
16:45 – 17:00 : Closing Remarks