'Mobilities' looks at the ways technology, location, embodiment, and identity inform people's access to and relationship with the world.
About this event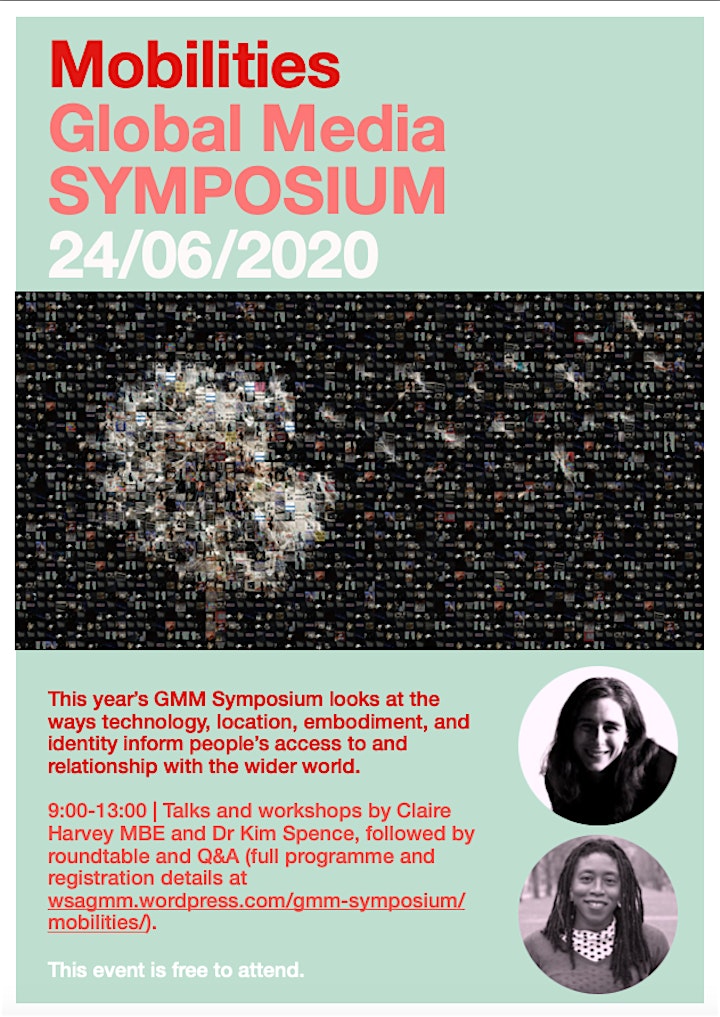 Organiser of Mobilities: MA in Global Media Management Annual Symposium 2020
This event is organised and funded by the MA in Global Media Management, which explores critical understandings of the technological, social, cultural and political implications of changes associated with the global development of the Internet, social networks and mobile media. There is strong focus on media practice and applying academic debates and industry perspectives to the investigation of media organisations, consumers and audiences, and digital innovation. Case studies and research explored with students examine strategies and management techniques employed by commercial, non government (NGO) and community based (CBO) organisations, how creative ideas are developed, and how audiences and users respond to them, or generate their own media material.
It is also funded by the Southampton Institute for Arts and Humanities (SIAH), which will launch on 21st November 2020. SIAH supports, promotes and develops arts and humanities led-research in order to expand the scale of what we can achieve. SIAH will enable scholars to use the critical, creative and theoretical approaches of the Arts and Humanities to lead on large and ambitious projects.